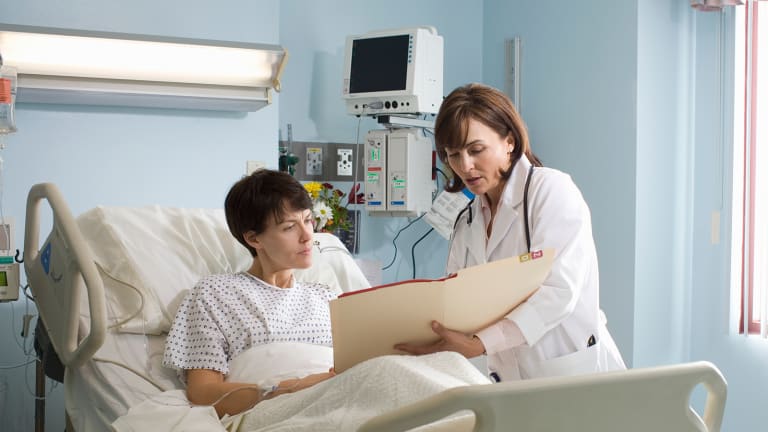 Publish date:
Health Care REIT Ventas Plans to Purchase Welsh Carson-Backed Ardent Medical Services for $1.75B
Health care REIT Ventas announced an agreement to acquire private equity-backed Ardent Medical Services along with its affiliate Ardent Health Services for $1.75 billion.
Health care REIT Ventas announced an agreement to acquire private equity-backed Ardent Medical Services along with its affiliate Ardent Health Services for $1.75 billion.
NEW YORK ( The Deal) -- Health care REIT Ventas (VTR) - Get Ventas, Inc. Reportannounced Monday that it would acquire PE-backed Ardent Medical Services and its affiliate Ardent Health Services for $1.75 billion.
The deal resulted from one-on-one talks between the two parties, according to a source familiar with the situation. The source added that the agreement came together in the last three months and the buyer had been exploring different deals in the hospital sector.
Nashville, Tenn.-based Ardent has been owned by private-equity house Welsh, Carson, Anderson & Stowe since 2001. The company owns and operates health systems in the U.S., including 12 acute-care hospitals, a rehabilitation hospital and three multispecialty physician groups and retail pharmacies, according to Ardent's website.
Chicago-based Ventas, which has a market capitalization of $24.23 billion, expects the purchase to be accretive to the REIT at a rate of 8 cents to 10 cents per share in the first full year after the deal closes. According to a statement by the company, Ardent currently generates about $2 billion in annual revenue, with 50 percent of its revenue stemming from commercial payors.
Under the terms of the deal, Ardent will be entitled to distribute as much as $75 million in excess cash to its existing shareholders.
When the deal closes, Ventas plans to separate Ardent's hospital operations from its owned real estate and sell the hospital operations to one or more newly formed entities owned by the current management of Ardent and other equity sources. Ventas will also possess as much as 9.9% of the hospital-operations entities, the Monday statement said. Ventas and Ardent will enter pre-agreed triple-net leases as well, with a cash yield exceeding 7% and annual escalators estimated at 2.5%.
The health care REIT will own 10 hospitals and related real estate as a result of the deal, including facilities in Texas, Oklahoma and New Mexico. The deal is expected to close at the middle of this year.
"This transaction builds upon our excellent track record of executing innovative and value-creating opportunities, and solidifies our leadership position in health care real estate," said Ventas chairman and CEO Debra Cafaro, in a statement.
"The addition of Ardent's platform, which includes high-quality assets with significant market share in three key markets, and a highly-regarded hospital management team, creates a strong avenue for growth in the attractive hospital real estate market," she said. "The transaction also increases our diversification by property type and operator," she added. "We look forward to partnering with Ardent's seasoned management team as a best-in-class operator to grow its business."
According to the statement by Ventas and Ardent, the health care REIT expects to participate in Ardent's future acquisitions of hospitals -- and the company has a robust pipeline. Ardent is also attractive to Ventas because of the growing $1 trillion U.S. hospital market, which is benefiting from hospital expenditures and the growing population of those 65 and older, among other trends.
Ventas in a separate Monday announcement said its board approved a plan to spin off most of its post-acute care and skilled-nursing facility portfolio into an independent publicly traded REIT.
Last June, Ventas merged with American Realty Capital Healthcare for $2.6 billion. The deal, which closed in January, added to its mix 152 new properties, including 10 new senior-living care providers.
Ventas retained UBS' Jim Forbes as its financial adviser. It retained a team at Kirkland & Ellis LLP, including Sanford Perl, Daniel Wolf and Mike Brueck and associates James Hu and Solomon Eskinazi, as well as Brian Browder at Waller Lansden Dortsch & Davis LLP as its legal counsel.
Welsh Carson retained Barclays as its financial adviser and Orthon Prounis at Ropes & Gray LLP for legal advice. Ardent worked with Katten Muchin Rosenman LLP for legal representation.
Read more from: