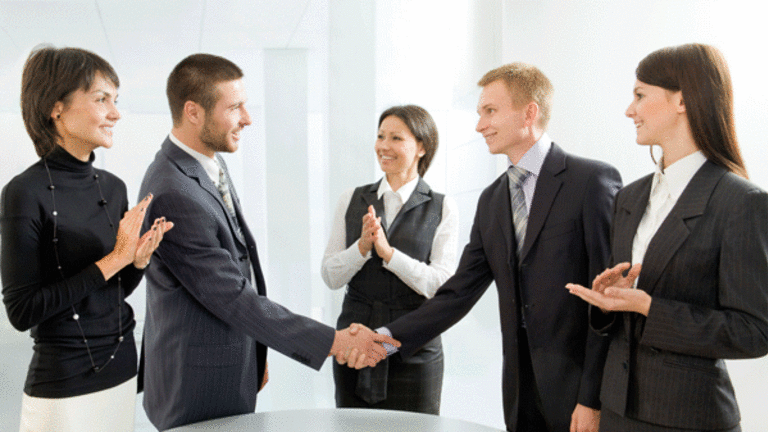 Hard Rock is Low on Chips With Debt Payment Due
The owner of the Hard Rock Hotel & Casino Las Vegas has until June 2 to make up the interest it owes to its lender, but doesn't believe it'll be able to do it.
NEW YORK (The Deal) -- The owner and operator of the Hard Rock Hotel & Casino Las Vegas has until June 2 under a forbearance agreement to make up the interest that it owes to its lender, but filings suggest that even then the company won't be able to pay it.
BREF HR, which was formed by affiliates of property, power and infrastructure asset manager Brookfield Asset Management in 2011 in order to take over ownership of the hotel and casino through a transaction in lieu of a foreclosure, owes $44.3 million in pay-in-kind interest to its lender, Vegas HR Private Ltd., on roughly $902.5 million in debt due March 1, 2018, and priced at Libor plus 250 basis points with a 1.5% floor on Libor.
The PIK interest was due on March 1, but the company failed to pay it then. Vegas HR agreed to give BREF more time through a forbearance agreement that expires on June 2.
"Currently, the company does not have sufficient funds to satisfy a demand for the PIK interest payment on June 2, 2014," it said in its annual report filed with the SEC on May 9.
There is also supplemental interest on the $902.5 million equal to the greater of 6.5% or Libor plus 400 basis points. The $61.2 million in outstanding supplemental interest loan can be paid-in-kind, too, according to filings with the Securities and Exchange Commission said. This supplemental interest appears to be separate from the $44.3 million PIK interest.
According to the financial report, the company is currently assessing its options to satisfy the $44.3 million PIK interest payment obligation, including negotiating a waiver of the requirement from the lender, selling off a portion of existing collateral or attempting to obtain borrowings from other sources.
BREF warned in the filing that if it's unable to restructure its debt or find alternative financing, "we risk losing some or all of our property to foreclosure." BREF in the annual report raised substantial doubt about its ability to continue as a going concern, citing years of losses and its June 2 deadline to pay the PIK interest. If the company fails to pay the PIK interest by the deadline, the lender could declare all of its debt due.

Making matters worse on April 24 was BREF's disclosure that its CFO, Marlo Vandemore, had resigned to pursue other opportunities.
In the annual report, BREF disclosed a $105.5 million net loss for the year ending Dec. 31 and a $115.6 million net loss in 2012.
Before the transfer in lieu of foreclosure, the hotel and casino were owned by Hard Rock Hotel Holdings LLC, an entity that was formed by DLJ Merchant Banking Partners and Morgans Hotel Group (MHGC) , to acquire the hotel in 2007.
In 2011, Hard Rock Hotel Holdings received a notice from its lenders and its second mezzanine lender, NRFC WA Holdings LLC, declaring all of its debt due immediately. The lenders filed a lawsuit to foreclose on the company's assets in the Supreme Court of New York, but the hotel and casino was later transfered to the new owners instead of the foreclosure moving forward.
Through the transfer, BREF assumed the company's then $862.8 million in debt and secured a new $30 million second-mortgage from Brookfield Financial. The $862.8 million has grown to a $902.5 million debt when interest and other charges are considered.
The $30 million second mortgage, meanwhile, is priced at 15% payable at maturity, which is also March 1, 2018.
The Hard Rock Hotel & Casino has three hotel towers with approximately 1,500 hotel rooms, a 60,000-square foot casino, a Hard Rock retail store, a jewelry store, two clothing stores, a lingerie store, and a tattoo parlor. The hotel and casino also has a special events facility, a nightclub and live music concert hall, among other amenities.
The company, which has 1,397 full-time employees, operates under the Hard Rock brand through a licensing agreement with Hard Rock Cafe International (USA) Inc.
BREF, which has $604.23 million in assets and $804.77 million in liabilities, has a $200.6 million deficit. It has roughly $14 million in cash on its balance sheet, SEC filings said.
A spokesman for Brookfield Asset Management, Andrew Willis, declined to comment.
A spokeswoman for the Hard Rock Hotel & Casino couldn't immediately be reached for comment.