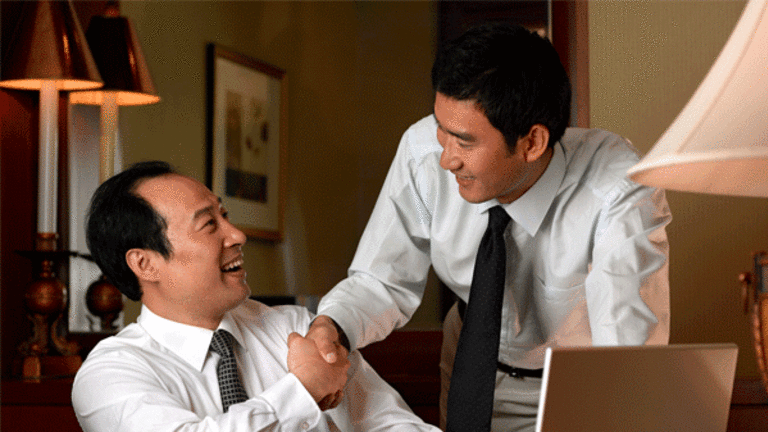 GT Advanced Has Made an Unusual Request in Bankruptcy Court
The diversified technology company says certain documents must be filed under seal to avoid triggering large claims for breaching confidentiality agreements.
GT Advanced Technologies Inc. (GTAT) has won approval of its first-day motions, just as the Apple Inc. (AAPL) - Get Apple Inc. Report supplier has made an unusual request in court.
Judge Henry J. Boroff of the U.S. Bankruptcy Court for the District of New Hampshire in Manchester on Thursday, Oct. 9, gave the Merrimack, N.H., debtor permission to pay certain employee benefits and wages, continue using its cash management system and jointly administer its case with those of its affiliates. GT had requested the relief in motions filed Monday.
As of Thursday afternoon, however, Boroff had yet to rule on a request from GT to file certain documents under seal and conduct the related hearing "in camera," or in private.
GT, which had been set to supply Apple with sapphire for use in iPhones, said it was "compelled to make this request to avoid the risk of liquidated damages claims in the amount of $50 million per violation under certain confidentiality agreements involving a third party, which agreements themselves are required to be kept confidential."
The company took things one step further and filed only a redacted motion to seal, asserting that "even the terms of [GT's] confidentiality obligations are required to be treated confidentially."
Though GT did not acknowledge Apple by name in the documents, following a public hearing on the matter, Boroff reportedly met privately with lawyers for GT, Apple and U.S. Trustee attorney Ann Marie Dirsa.
GT filed for bankruptcy on Monday and said in a statement then it expected to keep conducting "business as usual while it devotes renewed efforts to resolve its issues and [develop] a reorganization plan." GT also said it planned to secure postpetition financing so that it could continue operating and paying employee wages. No details of the potential DIP had been filed as of Thursday.
The filing comes nearly a year after an announcement that GT had reached a $578 million deal with Apple. Under the Oct. 31 deal, GT agreed to supply sapphire to protect the iPhone's rear-facing camera and fingerprint-sensing home button, with Apple prepaying the $578 million.
In a Nov. 4 statement, GT said it expected to employ more than 700 people to produce the material at a new facility in Mesa, Ariz., and that GT would reimburse Apple under the deal over five years, starting in 2015.
Though GT did not detail the reasons for its bankruptcy filing, in a Form 10-Q filed with the Securities and Exchange Commission on Aug. 7, the debtor said it had recently incurred significant costs at the Mesa facility related to the installation of equipment and production inefficiencies.
"The capital resources expended in connection with the purchase and installation of production equipment and the costs incurred in commencement of operations have had a significant impact on our liquidity and financial results," the company said. It noted the plant was operating at a per-unit cost above the target level.
For the three-month period ended June 28, the company recorded an $84.41 million loss from operations and a net loss of $86.38 million against $58 million in revenue. Over the six months ended June 28, those losses respectively were $139.04 million and $127.78 million against $80.51 million in revenue, the SEC filing said.
As of June 28, the company had $1.51 billion in assets and $1.29 billion in liabilities, according to its most recent Form 10-Q.
The company's shares, traded on Nasdaq, closed at $1.29 on Thursday afternoon, after experiencing a 90% slide earlier in the week. The shares closed at $11.05 Friday, before news of the bankruptcy, and at least eight law firms are considering bringing class actions on behalf of investors.
Deal Pipeline data shows GT's Chapter 11 filing is one of the largest of 2014 thus far by assets, trailing Energy Future Holdings Corp. ($36.45 billion), Genco Shipping & Trading Ltd. ($3.17 billion), NII Holdings Inc. ($2.89 billion) and Momentive Performance Materials Inc. ($2.87 billion), among others.
Debtor counsel Daniel W. Sklar of Nixon Peabody LLP in Manchester declined to comment on the case. Holly J. Barcroft of Nixon Peabody is also debtor counsel.
Calls to a GT representative and debtor counsel Luc A. Despins of Paul Hastings LLP in New York were not returned Thursday. James T. Grogan and Andrew V. Tenzer of Paul Hastings also represent GT.