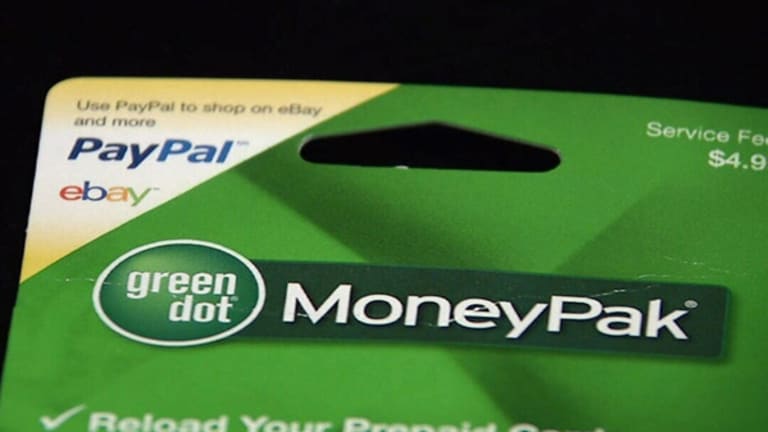 Green Dot Faces Proxy Fight From Activist Harvest Capital
The prepaid debit card issuer hired comedian Steve Harvey to promote its service. It will need more than that to overcome calls for the replacement of its CEO and board.
Activist Harvest Capital Strategies threatened Monday to launch a director-election proxy contest at prepaid debt card issuer Green Dot (GDOT) - Get Green Dot Corporation Class A Report if it didn't replace its CEO and immediately install a new board.
The San Francisco-based insurgent investors, which own a 6.2% stake and have been Green Dot investors for roughly four years, took issue with its CEO Steve Streit's oversight. The activists argued in a 22-page letter to Green Dot's board that even despite their "deep-rooted" concerns with management they believe the company possess hidden "substantial franchise value." 
"Activities within our rights as shareholders may include a proxy contest at the 2016 Annual Meeting," wrote two Harvest directors, Jeffrey Osher and Craig Baum.
Green Dot, based in Pasadena, Calif., has a $905 million market capitalization and recently signed a marketing partnership with comedian Steve Harvey to serve as a celebrity spokesman and promote the reloadable pre-paid debit card business. 
The activists charge Green Dot has "consistently" delivered weak financial results. The activists said Streit "struggles with the basic tenants of running a larger company" and "lacks the ability" to execute on a strategic vision. The company, they added, has an "unhealthy" culture of senior leadership turnover. The stock has stagnated of late and traded Monday afternoon at $17.52 a share. 
Unless Green Dot makes changes fast, the investors will start to focus intensely on the company's 2016 annual meeting expected in May. According to the company's 2015 proxy statement, shareholders must submit their dissident slate to the company's board by March 14 giving the prepaid card issuer less than two months to make changes or it will likely face a Harvest Capital proxy fight.
The activists have also targeted Green Dot's executive compensation plan, taking issue with Green Dot's move to use three different compensation consultants in eighteen months. Proxy advisory firm ISS may give Harvest Capital some assistance in that area.
The firm's QuickScore report, which measures corporate governance, gave Green Dot an eight out of ten ranking with ten being the worst score. Low scores in compensation and shareholder rights suggest that Harvest Capital, which has also targeted Green Dot's executive pay plans, may may stand some chance of convincing shareholders that change is needed.
In addition, in 2014, ISS recommended that shareholders vote against Green Dot's "say on pay' executive compensation plan and in 2015 the proxy advisory firm urged investors to vote against the company's compensation subcommittee chairman, Ken Aldrich and another director, George Sheehan, in an uncontested election.

Nevertheless, there are major hurdles ahead for the activist fund, which has almost no history of public activism. According to Factset, Harvest Capital has never launched a proxy contest before and has only engaged in one activist campaign in its 16 year history. In 2011, according to FactSet, it unsuccessfully opposed Global Traffic Network Inc.'s acquisition by GTCR, a private equity firm, in a deal that the insurgent said "grossly undervalued" the company.
In addition, previous votes suggest the company may not yet have an overwhelmingly disgruntled shareholder base. Despite the ISS vote recommendation, in 2015 only 10.5 million shares voted against Aldrich and Sheehan while over 23 million shares supported them. In 2014, only about 10 million shares opposed the pay plan while 18 million supported it.
According to a person familiar with the situation, Harvest Capital engaged in private discussions with Green Dot's management over the course of roughly a year. The activists, he said, were given promises that their private discussions about potential changes were going well. However, in the end, he said, Green Dot's board committed to management, a move that pressured Harvest Capital to take their concerns public.
In a statement Green Dot said its board will carefully review Harvest Capital's suggestions. However, it also backed Streit's leadership, noting that he has "established a strong competitive position against existing and numerous new competitors."
Osher manages Harvest Small Cap Partners fund while Baum is a researcher and analyst at the fund. Overall, Harvest Capital has $2.3 billion in assets under management.