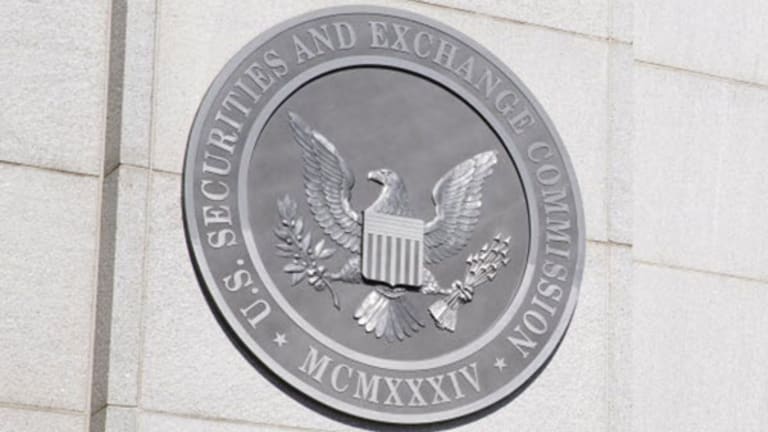 GOP Bill Would Curb Shareholder Activism
Republicans argue that fewer investor proposals would provide needed relief to major corporations. The measure is part of a broader package of bank de-regulatory measures.
Republicans on Wednesday, April 26, championed a little-known provision in Dodd-Frank relief legislation that would make it much harder—if not impossible—for activist shareholders to submit proposals for consideration at U.S. corporations.
At issue is a measure in a bank deregulation bill, the Financial Choice Act, which would require activist shareholders seeking to submit proposals at publicly-traded U.S. corporations to hold 1% of their target company's shares for three years. That's a significant departure from the current system where a shareholder can submit a proposal when they own $2000 worth of shares for one year.
It would effectively end the practice that exists today where a wide variety of shareholders submit hundreds of proposals annually for consideration on a broad range of subjects, from the removal of anti-takeover protections to measures urging big banks to break up or companies to consider environmental policy issues.
Rep. Randy Hultgren, R-Ill., described the existing proposal mechanism as a loophole that some individuals have used to force corporations to spend an "unconscionable" amount of time, and paperwork on measures that he contends are typically ignored.
"The social objectives in these proposals have nothing to do with investor protection or capital protection," said Hultgren in an interview outside of a House Financial Services Committee hearing on the broader bank reform legislation. "Seems like the whole intent is to take away time and distract companies from doing what they are supposed to be doing. We need some relief."
Hester Peirce, a senior fellow at George Mason University's Mercatus Center and until recently a candidate to become a Republican commissioner at the Securities and Exchange Commission, argued that the current proposal system is a major drain on the SEC and a significant cost on companies.
"The SEC is spending lots of resources on shareholder proposals and companies are spending lots of resources on them," Peirce said after the hearing. "This isn't really achieving what shareholders of companies really want. It's expensive."
Peirce said that she expects that with the 1% stake requirement there would still be shareholder proponents, only that they would be large investors in many cases.
However, shareholder proponents argue that the bill would virtually eliminate the proposals.
"If the bill is enacted as currently written, there will be 99% fewer shareholders proposals," said activist shareholder proposal proponent James McRitchie. "You won't have proposals at Apple (AAPL)  or any other big company, that's for sure."
The proposals typically aren't binding, in that the company doesn't have to do what activists seek. Nevertheless, corporations will fight them tooth and nail, including with lawsuits. Even if the proposals don't pass, a strong minority showing for a shareholder proposal can convince CEOs and company boards to make changes.
McRitchie argued that the proposals have had a tangible impact in making corporations more accountable to shareholders - contributing to corporate performance -- by pushing businesses to eliminate classified boards, allow for majority voting and installing independent directors. "There were proposals on subprime loans that came out seven years before the crisis," McRitchie said. "If you don't have this mechanism to hear from shareholders you are going to be caught off guard. They are a canary in the coal mine."
McRitchie said the $2000 threshold was initially set up as a mechanism to empower retail investors, giving them a voice in corporate matters.
And while most investors aren't aware of or interested in participating in this form of shareholder democracy a cadre of shareholders have employed the mechanism over the years.
Many companies have agreed to scrap anti-takeover protections, such as classified elections of directors or high thresholds for calling special shareholder meetings, and other provisions in the aftermath of the proposals. And in some cases activist hedge funds come next, pushing for M&A or operational changes. 
In 2016, six gadfly activist investors, including McRitchie, John Chevedden, and Kenneth Steiner, sponsored along with their family members one-third of all shareholder proposals, according to Proxy Monitor.
The package of measures would also raise the thresholds for when shareholders want to resubmit shareholder proposals, and it would also eliminate the ability of the proponent to have an agent to assist them, a common practice.
Also, the package of bills includes a provision that would kill a proposal under consideration by the Securities and Exchange Commission that would rewrite the rules for proxy fights. The proposal, if adopted by the agency, would set up a so-called "universal proxy card," which would give shareholders more flexibility to pick among dissident director candidates and incumbent board members embroiled in a proxy fight.