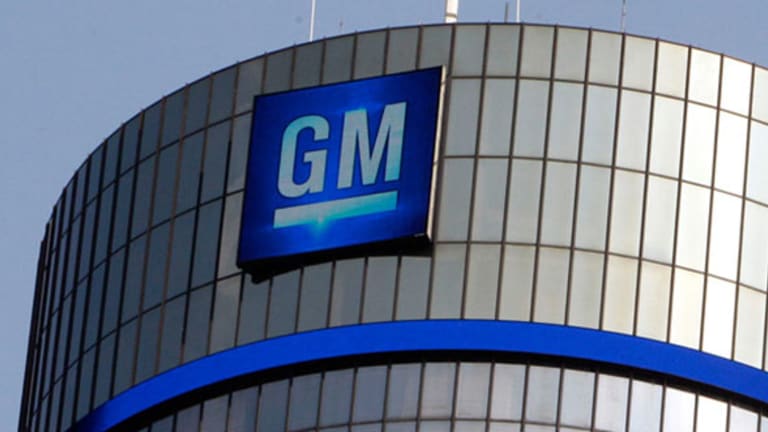 NEW YORK (The Deal) -- A bankruptcy ruling has sheltered General Motors (GM) - Get General Motors Company (GM) Report from billions of dollars of potential damages stemming from class actions over ignition-switch defects in cars manufactured by its bankrupt predecessor.
Judge Robert E. Gerber of the U.S. Bankruptcy Court for the Southern District of New York in Manhattan in a Wednesday opinion found the sale order entered on July 5, 2009, in the Chapter 11 case of predecessor General Motors Corp., or Old GM, protects the Detroit car manufacturer, New GM, from damage claims asserted by consumers.
New GM had asserted in court papers that litigation claims against Old GM were not assumed under the sale and thus were barred under the sale order.
Class-action plaintiffs, meanwhile, alleged Old GM and New GM "consciously and actively expanded their long-running cover-up of the ignition switch defect to commit fraud on the bankruptcy court by failing to disclose [the defects] to the court and actively misleading the court." They alleged GM engineers knew of the ignition switch problems in 2001, before the cars with the parts were sold to consumers, and that New GM "privately knew--but publicly denied" the ignition switch issues in vehicles from the 2003 to 2007 model years.
"Judge Gerber properly concluded that claims based on Old GM's conduct are barred and that the sale order and injunction will be enforced for such purposes," New GM said in an e-mailed statement. "With respect to any claims that were not expressly barred, Judge Gerber's decision doesn't establish any liability against GM, and the plaintiffs still must prove the merits of their claims in the [multidistrict litigation] proceeding."
Not surprisingly, Robert C. Hilliard of Hilliard Munoz Gonzales, one of the counsels to class-action plaintiffs, struck a far different tone in a Thursday statement: "No way GM would have had the protection it now enjoys had it disclosed in 2007-2009 what it finally disclosed in 2014," he said. "This ruling padlocks the courthouse doors. Hundreds of victims and their families will go to bed tonight forever deprived of justice."
New GM counsel Arthur Steinberg of King & Spalding deferred press inquiries to the company, which provided the e-mailed statement.
Hilliard and fellow class-action plaintiff counsel Steve W. Berman of Hagens Berman Sobol Shapiro could not be reached for comment.
Starting in March 2014, following the company's announcement that various Chevy, Pontiac and Saturn models contained faulty ignition switches, New GM was hit with a barrage of lawsuits alleging damages related to accidents involving the affected models as well as damages for economic losses tied to a decline in value of GM vehicles, both recalled and nonrecalled models, because of the company's tarnished reputation.
The class actions New GM faces over economic losses alone, which include the alleged reduction in the resale value of recalled vehicles, total more than 140 cases and seek up to an estimated $10 billion in damages, according to court papers. The opinion did not disclose the amount of suits pending related to accident claims or brand damage for other models.
Gerber's justification in his 134-page opinion for shielding New GM from the damages hinged mostly on the issue of due process and notice to creditors and other claimants during the case about the Section 363 asset sale and the opportunity to assert claims against Old GM. The ruling found Old GM car owners asserting damages were denied their due process rights, but nevertheless were not prejudiced by the sale order in large part.
Gerber also turned back many of the arguments of the economic-loss plaintiffs, explaining he heard similar assertions in court while considering the asset sale. The plaintiffs, however, prevailed on one point: The sale order entered by the court was broader than it should have been.
To the extent that the plaintiffs could craft a claim against the independent conduct of New GM not related to actions of the Old GM, they might have a case. Any claims, though, could not be related to successor liability issues, conduct of the Old GM or the prepetition company's vehicles, as the liabilities were not assumed by New GM under the sale order.
GM observers hailed Gerber's ruling as a major win for the automaker.
George Schultze, managing member of distressed and special-situation investment firm Schultze Asset Management, said the company "just eliminated a huge overhang on its stock" and said Gerber wrote a "very well-considered opinion." His firm is long on GM, he said, adding in a follow-up e-mail that he thinks the shares are "extraordinarily cheap."
Schultze said that while New GM still could face some claims related to the recall, the bankruptcy court ruling likely diluted them.
"Lawyers being lawyers, they'll still come up with claims, but I think the point of this is that they are much weaker," he said. The "bottom line is with this ruling, New GM won't be liable for [actions of] the old company. ... The bulk of economic loss claims" have been removed.
GM still could face a penalty from federal and state regulators, Schultze noted. In the follow-up e-mail, he said New GM already has paid fines and "taken sufficient reserves related to the issue."
GM analyst David Whiston of investment research firm Morningstar suggested a further fine is possible as well. "The ruling does not bring the legal liability to zero, though, since GM now has to contend with government fines or a possible indictment," Whiston wrote in a Wednesday note.
While Morningstar anticipated New GM would get hit with a multibillion-dollar fine, it said the penalty would not damage the company significantly.
"We think it makes no sense for the U.S. government to have spent about $50 billion saving GM and then turn around and harm it," Whiston wrote, "nor do we expect a very union-friendly White House to put 50,000 unionized American jobs at risk."
Many of the class actions have been consolidated and are pending before Judge Jesse M. Furman of the U.S. District Court for the Southern District of New York. Following the issuance of Gerber's opinion, Furman filed an order Thursday directing those involved in the case to submit a letter on how the court should proceed within two weeks.
Old GM filed for Chapter 11 on June 1, 2009, in the biggest-ever bankruptcy filing by an industrial company. Its $33.3 billion debtor-in-possession loan from the Treasury Department remains the largest postpetition loan ever.
The U.S. Treasury in June 2009 formed New GM to purchase substantially all assets of the debtor. The sale closed on July 10, 2009, with the Treasury Department taking a 60.8% stake, the United Autoworkers a 17.5% stake, Export Development Canada an 11.7% stake and unsecured creditors the remaining 10%. The bankruptcy estate became Motors Liquidation Co. following the sale and on March 31, 2011, implemented a liquidation plan.
Both the U.S. and Canadian government entities have since sold off their stakes in GM.
Shares in General Motors LLC affiliate General Motors Co. closed up 0.38% Thursday at $37.08.
Must Read:Has Tesla Finally Convinced You to Buy an Electric Car? Take Our Poll
This article was originally published at 3:53 p.m. ET, April 16, on The Deal.