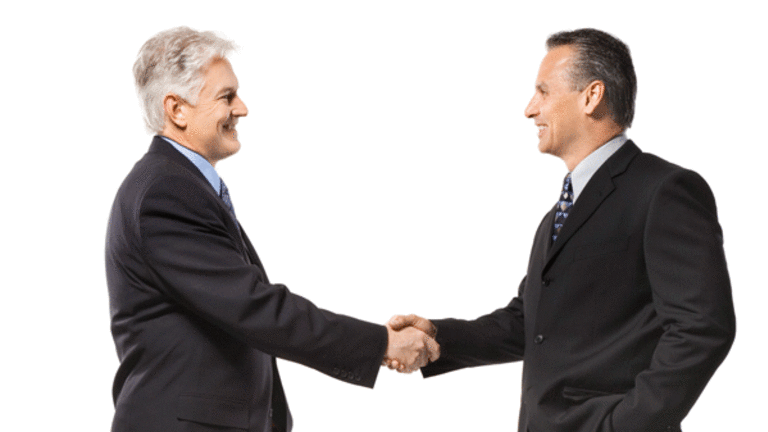 Genesis Healthcare Goes Public via Merger
The private equity-backed company combines with Skilled Healthcare in all-stock transaction.
NEW YORK (The Deal) -- Private equity-backed Genesis HealthCare said Tuesday it has agreed to combine with Skilled Healthcare Group (SKH)  in an all-stock transaction that would give Genesis a public currency.
Terms of the deal call for Skilled Healthcare shareholders to own 25.75% of the combination, which would control more than 500 facilities in 34 states and generate annual sales of more than $5.5 billion. The combination would keep the Genesis name and be based at that company's Kennett Square, Pa., headquarters, trading on the New York Stock Exchange.
The companies said that the combination would rank as one of the nation's largest providers of post-acute care services. Skilled Healthcare CEO Robert Fish, the former CEO of Genesis, in a statement said that he believes "scale and the ability to drive efficiencies will be critical to future growth," stressing the need for consolidation.
"The combination will expand our core business lines, significantly diversify our markets, provide opportunities for increased efficiency and enhance our collective ability to provide the highest quality patient care," Fish said.
Post-deal current Genesis CEO George V. Hager Jr. will continue in that role. The deal is expected to close early in 2015.

Genesis has been private since late 2007 when the company agreed to be acquired by Formation Capital and JER Partners for $1.4 billion. Skilled, meanwhile, is 82.1% owned by Onex, and has been seen as a likely acquisition target since its deal last year to refinance its debt on more favorable terms.
Health Care REIT (HCN) , which acquired Genesis' real estate portfolio in April 2011, said Tuesday that it holds an option to purchase a 9.9% interest in Genesis at a fixed price. The real estate company said it intends to exercise this option at closing and to receive a 3.2% interest in the newly formed public company.
Skilled Healthcare was advised by MTS Health Partners and Kaye Scholer's Joel Greenberg, Derek Stoldt, William Lonergan and Tracy Belton. MTS and JPMorgan & Chase (JPM)  each provided the Skilled Heathcare board with a fairness opinion.
Genesis received legal counsel from a Skadden Arps Slate Meagher & Flom team including partners Neil Rock, Jeremy London, John Rayis, John Bentivoglio, Vered Rabia, Steven Messina, Regina Olshan and Pamela Lawrence Endreny. --David Marcus contributed to this report