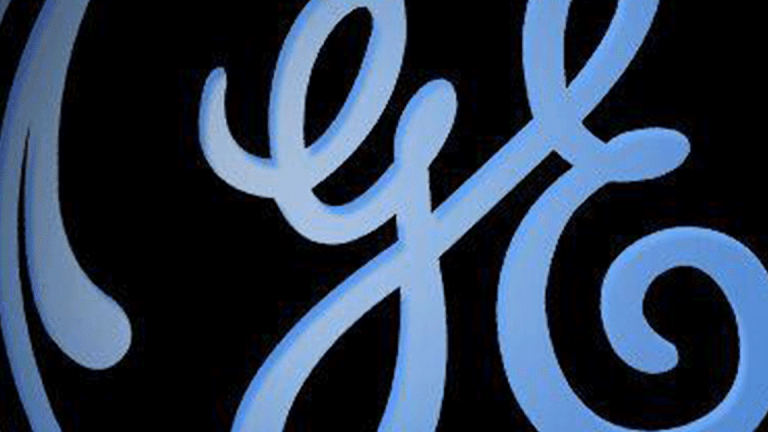 Trouble at General Electric's Power Business Prompts a Credit-Rating Downgrade
Moody's Investors Service lowers GE's debt rating amid troubles in the power business, one of the company's largest.
Moody's Investors Service lowers GE's debt rating amid troubles in the power business, one of the company's largest.
Falling profit at General Electric Co.'s (GE) - Get Report power business coupled with debt from two years of heavy spending on both acquisitions and capital payouts prompted Moody's Investors Service to downgrade the manufacturer's credit rating, making it more expensive to borrow money.
The debt-ratings firm lowered GE's score one notch to A1, midway between its top rating of Aaa and junk, according to a statement on Thursday, Nov. 16. Earnings in the business, which dates to 1882 and is one of GE's largest, fell 14% in the first nine months of the year, and the Boston-based company predicts further declines in 2018.
The rating cut reflects "severe deterioration in the financial performance of GE's Power segment," Moody's said in the statement, which noted challenges in the oil-equipment market and declining demand for locomotives. Additionally, CEO John Flannery "has to contend with weak earnings and cash flows in several segments that represent in aggregate about 50% of expected revenues in 2017," the debt-ratings firm said.
Of the three businesses Moody's cited, the power division is the only one Flannery identified as core in a strategy he's been developing since becoming CEO on Aug. 1 and outlined for investors on Monday, Nov. 13.
GE, which has been under pressure from investors including activist Trian Partners to boost cash flow and profitability, also plans to emphasize the jet engine and medical-equipment divisions. The manufacturer is exiting the locomotives and industrial-lighting markets and may shed its controlling stake in Baker Hughes (BHGE) - Get Report , the company that now houses its oil- and gas-equipment unit.
The simplified GE that Flannery envisions after those moves will focus on businesses in which the company has strong end markets and a competitive advantage, such as the ability to disrupt the status quo with enhancements from its digital operations. Cash generation will be a priority, he said, and executives plan to run the company with a higher cash balance after halving the dividend to 48 cents a year.
Moody's doesn't anticipate that GE will use any meaningful portion of that cash, however, to pay down debt that surged as former CEO Jeffrey Immelt paid for more than $10 billion in acquisitions in the past two years with borrowed money, while using close to $25 billion of proceeds from asset sales and payouts from the lending business on dividends and stock buybacks.
The dividend, Moody's noted, "increasingly outweighed GE's industrial free cash flow as GE Capital was downsized and challenges mounted in oil and gas, transportation and power."
GE declined to comment. The yield on its $2.1 billion in senior unsecured notes maturing in February 2022 ticked up 1.8% on Thursday, according to Trace, the bond-price reporting system of the Financial Industry Regulatory Authority. 
Last month, the ratings firm Standard & Poor's put GE's score of AA- on review for a downgrade after the manufacturer reported dismal third-quarter earnings, cut the top end of its profit target by 35% to $1.10 and halved its full-year industrial cash flow goal to $7 billion.
"GE's cash generation will be considerably weaker than we had previously anticipated," said S&P, which plans to conclude its review around the time GE reports fourth-quarter earnings in January, if not before. 
"The company has been undertaking a major strategic transition over the last several years and recent changes to its management and board of directors demonstrate that this process will both evolve and continue at a fast pace," the ratings firm said. "Although we don't assume that all of the potential changes in GE's strategy will necessarily be credit negative, they introduce some uncertainty around the company's credit quality."
GE shares have fallen 42% this year to $18.19, compared with a 15% gain on the broader S&P 500.
Updated from 3:20 p.m. ET on Thursday, Nov. 16, 2017.
More of What's Trending on TheStreet: