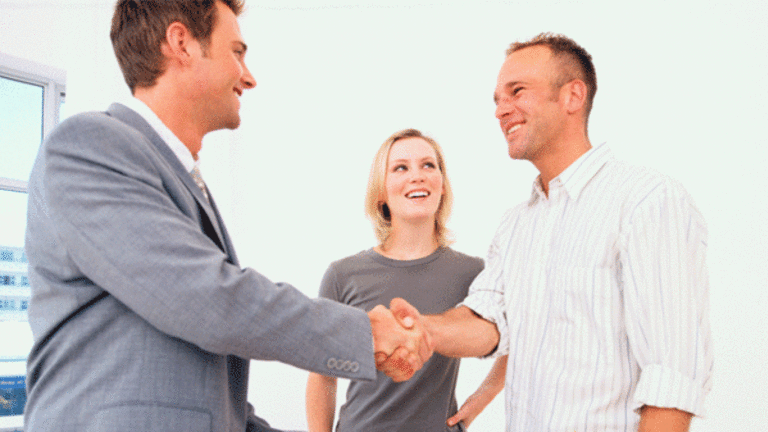 GE Offers New Talks With France Over Alstom bid
General Electric said it is willing to discuss its $15.9 billion bid for Alstom's power unit with the French government after officials told the Fairfield, Conn.-based bidder that the state would not give its blessing to an all-cash deal.
PARIS (The Deal) -- General Electric (GE) - Get Report said it is willing to discuss its 11.4 billion euros ($15.9 billion) bid for Alstom's power unit with the French government after officials told the Fairfield, Conn. -based bidder that the state would not give its blessing to an all-cash deal.
The French government has told GE it should offer its own freight train and rail signaling operations in its bid for Alstom's power business, claiming that bolstering the French group's transport operations was vital to Alstom's long-term future.
"In its current form, we unfortunately cannot give our backing to the proposal you have made," Industry Minister Arnaud Montebourg wrote in a letter to GE CEO Jeff Immelt. "It would be highly desirable to ensure a clear global future for Alstom Transport by selling General Electric's transport activities to it."
Under French law the government has the option to block a GE acquisition of Alstom's unit if it rules that the bid threatens operations that are of a strategic value to France. That remains unlikely, though Alstom said last week that it would take the state's position into account when deciding whether to accept the GE bid.
GE is offering 12.35 billion euros for Alstom's thermal power, renewables and grid operations, including about 1.9 billion euros of cash and 900 million euros of debt on the operations' books. Alstom has given its tentative backing to the offer but will wait to receive a promised bid from Siemens AG, of Germany, before making a final decision.
The request that GE include rail operations mirrors the likely counterproposal from Siemens. The German engineering company, which has been given access to Alstom's books, has written to the French group indicating its offer will be premised on swapping freight and high-speed train assets for the power operations.
Montebourg favors Siemens offer, as it would create two European-based industrial champions. Alstom, however, is less enthusiastic as Siemens' rail technology is inferior to its own, a source close to the French company said last week.
GE's Immelt has already met with French government officials, including Montebourg and President Francois Hollande, to discuss his bid. The offer, which followed those meeting, included employment guarantees, designed to ease French fears over job losses, and a pledge to establish the headquarters for GE's international electrical grid, hydroelectric, wind energy and steam turbine operations in France. GE also said it will consider a joint venture combining its signaling operations with those of Alstom.
"We believe our proposal is good for France, for Alstom and for GE," GE said after the publication of Montebourg's letter by Agence France Presse on Monday, May 5. "We are open to continuing dialogue."
But Hollande told French radio that GE's offer does not offer enough "on jobs" declaring it unacceptable.
"It's not sufficient, so it's not acceptable," Hollande told RMC Radio on Tuesday. "There is another offer and we will see if it will be a better one."
The sale of Alstom's power units would reduce the French group's revenue of 20.3 billion euros by about 73%, leaving it reliant on its train and rail equipment manufacturing operations. Those operations include the manufacture of France's ultra-fast TGV locomotives and are currently more profitable and growing faster than Alstom's power operations, which have been squeezed by a slump in investment in power generation assets. However, without an asset swap, Alstom would find itself in competition with both GE's and Siemens' own rail equipment operations.
Alstom said that it will use cash from the GE offer to pay down debt and invest in its rail operations, which posted sales of 5.5 billion euros during the company's 2013 financial year.
Shares in Alstom traded Tuesday at 29.06 euros, down 0.31 euro, or 1%, on their Monday closing price.