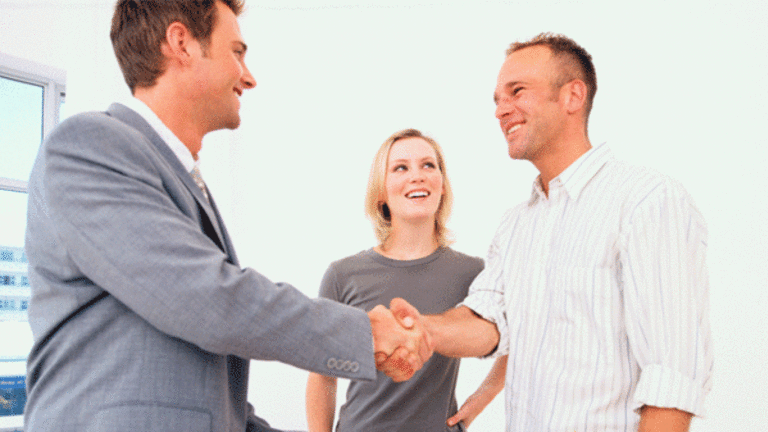 NEW YORK (The Deal) -- Power plant owner Optim Energy, which is owned by Bill Gates' investment firm Cascade Investment, filed for bankruptcy on Wednesday armed with a $115 million new-money debtor-in-possession financing and plans to sell at least one of its facilities.
Judge Brendan Linehan Shannon of the U.S. Bankruptcy Court for the District of Delaware in Wilmington was set to consider the joint administration and DIP motions at a hearing late Wednesday.
The Irving, Texas, company filed for Chapter 11 on Feb. 12, and CEO Nick Rahn said in a declaration that the company has struggled to service its $1 billion facility with Wells Fargo Bank in the wake of depressed wholesale electricity prices caused by the recession.
Optim listed $100 million to $500 million in assets and $500 million to $1 billion in liabilities in its petition, but it currently owes $712 million on the Wells Fargo facility, which was issued on June 1, 2007, and is set to mature on June 1, 2015. Optim, which owns three power plants in Texas, used the funds to acquire the 600-megawatt Altura Cogen plant in Harris County, Texas, in 2007, and construct the 550-megawatt Cedar Bayou Plant in Chambers County, Texas, in 2008.
The DIP, to be provided by Cascade, requires the debtor to sell its Twin Oaks plant in Robertson County, Texas, which is capable of producing up to 305 megawatts of electricity. Optim said in the DIP motion that the Twin Oaks plant has had combined operating losses of $11.5 million over the past two years.
Wells Fargo would serve as administrative agent on the loan. Optim said its financial adviser, Barclays Capital, contacted five parties for financing, none of whom offered funds on more favorable terms.
The loan sets several milestones for the Optim, which would use Cascade's funds for working capital as it reorganizes its remaining assets.
Within 90 days of the petition date, for example, Optim must have a stalking-horse bidder for the Twin Oaks facility. Then, within 120 days, it must have an order approving bid procedures; within 150 days, approval of a sale; within six months, a draft reorganization plan for Cascade's review; within eight months, a disclosure statement and plan filed with the bankruptcy court; and within 12 months, an approved plan confirmation.

Optim could access up to $75 million with an interim order. The overall facility includes two letters of credit sub-facilities for $56 million and $25 million to replace existing letters of credit. The DIP is priced at Libor plus 500 basis points, a rate that would increase 200 basis points upon default.
The DIP carries commitment fees of 2% of the interim $75 million, and 2% of the entire $115 million once a final order had been entered. The facility will carry a 0.75% undrawn fee, a 0.9% letter of credit issuance fee and a $40,000 agency fee.
Optim would have the option to extend the DIP for three months, which would also push back the plan confirmation deadline by three months. If Optim elected to extend the DIP, it would owe a 1% extension fee and an additional 0.075% letter-of-credit issuance fee.
The loan will mature the earliest of the effective date of a Chapter 11 plan, 12 months from the petition date or 15 months from the petition date if the company elected the DIP extension.
Optim said it began its restructuring attempt out of court in early 2013, hiring Bracewell & Giuliani and Protiviti as restructuring advisers and Barclays as financial adviser. The company said in court papers that the depressed economic environment of the electric power industry, liquidity restraints and continuing losses "have left the debtor without alternatives."
Cascade, which was started by the Microsoft (MSFT) - Get Microsoft Corporation (MSFT) Report founder Gates in 1995, joined forces with PNM Resources (PNM) - Get PNM Resources, Inc. Report on Jan. 8, 2007, and formed Optim through ECJV Holdings LLC, which owns all Optim's equity. In September 2011, PNM sold 49% of its 50% stake to ECJV and later sold its remaining 1%.
Optim has been restructuring since 2011, when it laid off more than 50 employees and hired contractor NAES to manage its plants, a move it said created $15 million in annual savings.
George Felcyn, spokesman for debtor counsel Bracewell & Giuliani, said the firm's Kurt Mayr and Robert G. Burns weren't immediately available for comment. Robert J. Dehney, William M. Allerman and Christopher M. Hayes of Morris, Nichols, Arsht & Tunnel are debtor co-counsel.