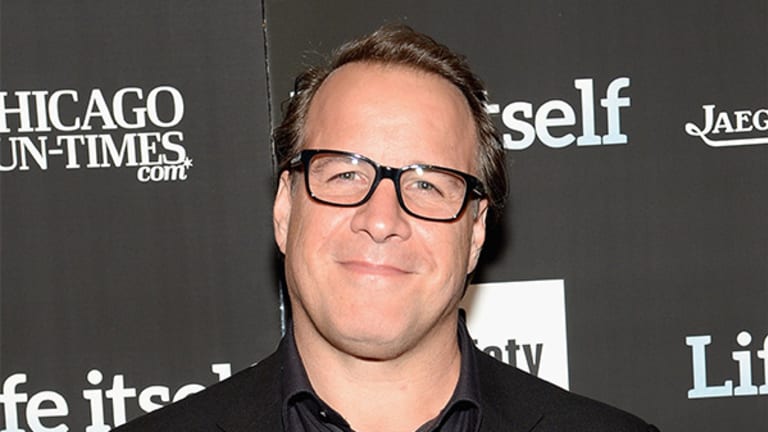 Gannett (GCI) - Get Gannett Co., Inc. Report really wanted to buy Tronc (TRNC) , but for the moment, the company is saying that its effort to acquire the publisher's Los Angeles Times, Chicago Tribune and other major dailies is over.  
In a one-line statement Tuesday, Gannett confirmed it had been in takeover discussions with Chicago-based Tronc, formerly known as Tribune Publishing, but that it "has determined not to pursue an acquisition."
Gannett's decision to end a nearly six-month pursuit sent Tronc shares tumbling 19% to $9.75, near the levels where it traded before the publisher of USA Today and more than 100 other daily U.S. newspapers made its initial buyout offer. Gannett, meanwhile, was rising 1% to $7.85 as shareholders appeared to applaud the company's move to back off from an increased offer price of $18.75 per share.
Deal talks reached an impasse last week when Gannett's bankers said they weren't comfortable with financing the $18.75 per share bid, a development first reported by Bloomberg News. Such an offer price would have been a significant sweetener to Gannett's $15 per share offer made in May and even more attractive than its initial bid of $12.25 per share made in April.
In a statement, Gannett insisted that it could have financed the deal but determined that the price would have risked damaging the company longer term.
"Gannett had a number of financing options available and determined to terminate discussions with tronc after considering both accretion to shareholders and whether the terms make sense for the company."
Tronc, which reports third-quarter earnings later on Tuesday, was quick to counter that Gannett was ultimately wrong to end deal discussions.
"As noted previously, Tronc had serious doubts about Gannett's ability to finance a transaction that was in the best interest of Tronc's shareholders and other stakeholders," the company said in a statement. "Tronc remained a constructive partner to Gannett as it sought to complete its financing for the agreed upon purchase price, however, Gannett was unable to do so and terminated discussions."
But Gannett's withdrawal may just be a step along the path to an eventual deal. 
The steep drop in Tronc shares puts the company's equity valuation closer to the price of $7.52 where it closed on April 22, the last trading day before Gannett's first offer was made public. Tronc Chairman Michael Ferro is bound to feel more pressure in the coming weeks from shareholders frustrated by his refusal to sell the company at even $15 per share. 
It also raises the specter of a springtime proxy battle whereby shareholders would attempt to unseat Ferro's board of directors in place of their own slate. At Tronc's June annual meeting, five of the eight directors nominated by Ferro received less than 50% support from owners of shares not affiliated with Ferro or the company, an unusually large no-confidence vote considering that the chairman and a sometime business partners, the Los Angeles billionaire Patrick Soon-Shiong, held a combined 31% stake.
The apparent end to merger talks raises questions about the immediate future of both companies which have struggled with declining advertising sales.
Gannett coveted Tribune's big-city presence, which also includes the San Diego Union-Tribune, the Baltimore Sun and the Hartford Courant, and was particularly eager to combine Tronc's dailies with its own newspaper operations in southern California, Florida and in the Midwest, where it owns the Milwaukee Journal-Sentinel. Gannett CEO Robert Dickey repeatedly stated that acquiring Tronc would help the company gain a larger share of national advertising.
Yet the outlook for Gannett's ability to finance a Tronc acquisition at $18.75 was weakened by its third-quarter earnings as revenue fell short of analyst expectations on weaker-than-expected sales of print advertising. In response, Gannett said it would cut 2% of its workforce to save on costs.
Tronc's financials are similarly under pressure. Sales fell 2% in the second quarter and revenue in the third quarter is expected to have similarly declined.
Of considerable concern to investors including major shareholders Oaktree Capital Management and Towle, has been Chairman Michael Ferro's maneuvering to insulate himself from pressure to sell the company. Ferro in May sold 70.5 million new shares in Tronc to the billionaire Soon-Shiong, as means of diluting the equity positions held by Oaktree and others, helping him fend off pressure to sell the company to Gannett.
The Soon-Shiong transaction, which made him Tronc's second-largest shareholder to Ferro, prompted a shareholder lawsuit with murmurings of others to follow.
Ferro also provoked shareholder angst and employee bewilderment when he changed the name of the company to Tronc and then announced plans to invest in artificial intelligence and so-called machine learning to generate stories and advertising opportunities. True to his initial declarations opposing a sale, Ferro has maintained that Tronc doesn't need a merger partner and that the company can grow as currently constructed. Nonetheless, 
"Tronc continues to make progress in implementing the company's strategic plan to leverage technology and effectively monetize its world class content," the company said in Tuesday's statement. "The implementation of this plan will take time, but the company remains on track in terms of delivering on its near-term financial goals and is confident in its ability to deliver improved performance and shareholder value."