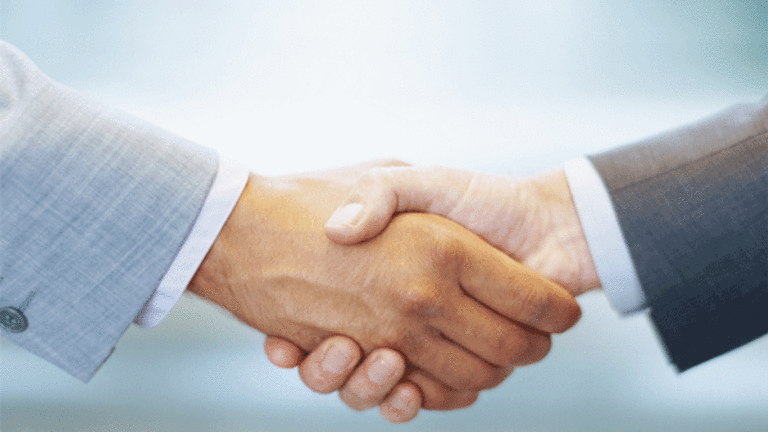 Full House Resorts' CEO to Reach Out to 'Frightened' Dissident
The casino operator said it has been considering its strategic options.
The CEO of Full House Resorts Inc. plans to communicate with a group of three dissident shareholders who want to hold a special meeting to add new members to the casino operator's board, but one shareholder close to the situation doesn't sound like someone who'd necessarily be waiting by the phone.
"Frankly, I'm a little frightened owning equity with these guys in charge," the shareholder said. "A new board needs to oversee these guys."
Full House (FLL) - Get Full House Resorts, Inc. Report announced Monday that it has been exploring strategic alternatives for several months.
The announcement was a response to an Oct. 9 letter to other Full House shareholders from the three dissident that demanded that the Las Vegas-based company hold a special meeting to add new members to its board.
Full House said Monday that it has been reviewing options for several months with its financial adviser, Macquarie Group Ltd., and legal counsel, Latham & Watkins LLP, adding it will continue exploring alternatives to maximize value for all stockholders. The company is considering a potential merger or sale.
David Berman and Dan Lee of Macquarie are Full House's financial advisers, and Steven Stokdyk and David Zaheer from Latham & Watkins are providing legal counsel, The Deal has learned.
Full House Resorts said in a statement that the company will inform its stockholders about the result of its review at the appropriate time, adding that proposals by the activists are "inappropriate and disruptive at this time."
Daniel Lee (no relation to the Macquarie adviser), Bradley Tirpak and Craig Thomas from small-cap activist fund Morrow & Co. LLC, who together hold about 6.2% of Full House's shares, wrote in their letter that they want to add five members to the board.
"Over the past nine months, we have attempted to engage quietly and constructively with management and the board," Tirpak wrote. "We see great value and potential for the company, but the stock price reflects our belief that the market has lost faith in this management team."
Daniel Lee also wrote that Full House has gone on a "reckless buying binge, overpaying for three shrinking casinos and pursuing two hotel additions that have marginal returns," adding that it is time to "fix the damage, repair and grow" Full House and to consider strategic alternatives.
Full House CEO Andre Hilliou said in a phone interview on Monday that talks of strategic review have been discussed internally for quite some time. He said the company doesn't have a preference for what path it will take, but said management is determined to "do the best that [it] can."
"We're not going to let the company go at a low price," Hilliou said, adding that the company has great assets that management wants to maximize.
Full House plans to communicate with the three shareholders within a week, Hilliou explained.
Full House operates casino resorts in Rising Sun, Ind., Fallon, Nev., Incline Village, Nev., and Bay St. Louis, Miss.
The company generated $31.1 million in net revenue during the second quarter of this year, down from $36.7 million during the corresponding period a year ago. Full House posted $2.6 million in Ebitda, a decline from $4.4 million last year. It went from generating about $2 million in operating income in the second quarter last year to an $11.6 million in operating loss during the latest period.
Full House's stock finished at $1.33 on Monday, meaning its shares are down about 53.6% for the year.
Full House Resorts' most disconcerting problem is capital allocation, said the shareholder close to the situation who asked to remain unnamed.
Full House was once a cash-rich company but overpaid for casinos after selling its interests in a joint venture, the shareholder said, asserting that the company hasn't generated value with its acquisition strategy.
Up until March 2012, Full House owned 50% of Gaming Entertainment (Michigan) LLC, a joint venture the company formed in 1995 with Ram Entertainment LLC.
The stockholder added that Full House needs to finish construction for the hotel at the Silver Slipper Casino in St. Louis according to budget and to stabilize its Ebitda, noting that its casinos need to be improved.
The shareholder also criticized the management, arguing that Full House needs to cut corporate expenses and that management is being overpaid.
The shareholder declined to say whether a merger or a sale made more sense, but explained that Churchill Downs Inc. (CHDN) - Get Churchill Downs Incorporated Report and Tropicana Entertainment Inc.'s (TPCA) Tropicana Casino & Resort Atlantic City could be a good fit as acquirers. The company might also garner private equity interest, the person added. Churchill and Tropicana officials couldn't be immediately reached Monday.
Another source, however, isn't so confident about the success of a prospective sale process. The source said Full House has a portfolio of small- and mid-market properties in challenging, regional markets.
"I don't see a lot of folks lining up to pay a premium multiple for them given the challenge of competitiveness of the markets today," the person said.