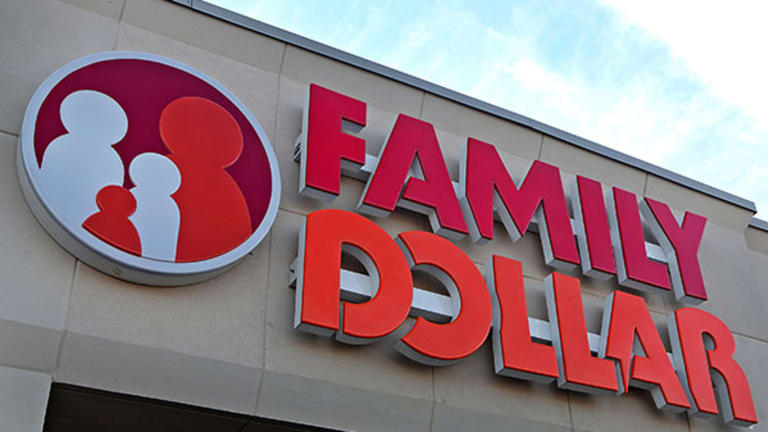 FTC Staff Nears Store Divestiture Tally for Family Dollar Deal
Antitrust regulators have substantially completed their assessment of divestiture requirements for Dollar Tree's $9.2 billion merger with Family Dollar Stores, according to a company filing.
NEW YORK (The Deal) --  Dollar Tree (DLTR) said antitrust regulators have substantially completed their assessment of divestiture requirements for the discount store's $9.2 billion merger with  Family Dollar Stores (FDO) .
As of April 1 Federal Trade Commissionstaff had substantially completed its review of the overlaps between Dollar Tree and Family Dollar and identified 340 stores for divestiture, representing about $47.4 million of operating income, Dollar Tree said in a Securities and Exchange Commissionfiling Tuesday.
As of March 10, Dollar Tree said the FTChad identified 250 stores, representing $34 million of operating income and that the company estimated the total number of stores to be sold to gain antitrust approval would be roughly 300. Dollar Tree, which won a bidding war for Family Dollar over Dollar General (DG)  largely because of an advantage on the antitrust front, has committed in the merger agreement to divest whatever stores are required by the FTC to gain approval.
Dollar Tree expects that most of the divested stores will be under the Family Dollar banner. The company has received multiple indications of interest from buyers, each intending to operate these divested properties as dollar stores to address the FTC's concerns, Dollar Tree said. The company is finalizing the divestiture's selected bidder or bidders in parallel with securing FTC approval. Dollar Tree now expects to complete the deal by the end of May.
The FTC issued its second request on Sept. 8 and the parties certified compliance on Nov. 7. Dollar Tree had projected a completion of the review could occur in the first quarter so the proposed timing has slipped from the expectation at the tail end of the bidding war with Dollar General, but not much.
The merger agreement has an April 27 termination date, but that automatically extends to July if antitrust approval remains outstanding.
The cash and stock merger also has a pricing period of 20 days ending on the third day before the close. Family Dollar shares traded Friday at a nominal spread of about 40 cents, or 0.5%. If the merger closes May 15, that spread would offer an annualized return of 5%.
The company's shares were priced at $79.97 at the market's close on Wednesday, a 1.06% gain for the year to date.
Read more from: