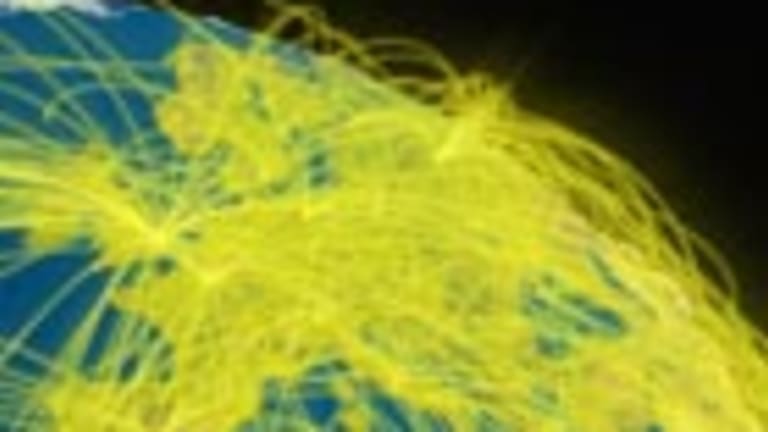 NEW YORK (TheDeal) -- Fresh from roiling the French telecommunications market, billionaire Patrick Drahi has turned his sights to the United States, striking an agreement to buy a 70% stake in America's No. 7 cable company, SuddenlinkCommunications, in a deal valuing the business at $9.1 billion.
Drahi holding company Altice will buy the stake in Suddenlink's parent company, Cequel Communications Holdings, from BC Partners and Canada Pension Plan Investment Board, which will each retain a 12% stake in the business.
"Our investment in Suddenlink, our first in the cable sector in the U.S., opens an attractive industrial and strategic avenue for Altice in the U.S.," Chief Executive Dexter G. Goei said in a statement.
The deal marks a change of regional focus for Drahi but continues the rapid pace of deal making that has, in less than two years, allowed him to parlay Altice's stake in French cable operator Numericable into a telecom conglomerate that bought France's No. 2 telecom operator, Société Francaise du Radiotéléphone. Over the same two-year period, Altice has also established itself as the largest telecom operator in Portugal, with the acquisition this year of Portugal Telecom and become a dominant player in the Dominican Republic, where it bought two telecom groups last year.
Drahi has said in the past that he has modeled his business on the activities of John Malone, the billionaire chairman of Liberty Media (LMCA) . Altice's acquisition of St. Louis-based Suddenlink follows unconfirmed reports that representatives of the Luxembourg-based company have held talks over a possible purchase of Time Warner Cable (TWC) , the target of a $60 billion-plus bid by Malone last year.
Suddenlink operates mainly in the South Central region of the United States, where it has 1.5 million residential and 90,000 business customers. The deal values Suddenlink at about 10.1 times its earnings before interest, taxes, depreciation and amortization of $900 million and just under four times its $2.3 billion of revenue.
Altice claimed that the "synergy-adjusted" EBITDA multiple for the deal would be 7.6 times EBITDA, without explaining what synergies it expected to reap.
Altice said that it will fund the acquisition using $6.7 billion of new and existing debt, a $500 million vendor loan note from BC Partners and CPP Investment Board and $1.2 billion of Altice's existing cash.
For the sellers, the deal marks a rapid and profitable flip of a business that they acquired in 2012 for an enterprise value of $6.5 billion.
BC Partners and CPPIB will each receive proceeds of about $960 million, not including the vendor note, they said in a joint statement.
"This transaction is an excellent opportunity to realize a portion of the embedded value of CPPIB's original investment," said CPPIB's Mark Jenkins, who is senior managing director.
The deal for Suddenlink is expected to close in the fourth quarter, according to Altice.
Suddenlink Chairman and Chief Executive Jerald L. Kent said that he will step down "to focus on other businesses" following the sale.
Altice is taking financial advice on the deal from BNP Paribas, JPMorgan Chase and PJT Partners. Covington & Burling, Franklin, Mayer Brown and Ropes & Gray provided legal counsel.
Suddenlink took financial advice from LionTree Advisors. Latham & Watkins provided legal advice to BC Partners and CPP Investment Board.
Shares in Altice, which are listed on the Amsterdam exchange, traded Wednesday at €124.3, up €8.70, or 7.5%, from their Tuesday close. The company has a market capitalization of about €30 billion ($33 billion).