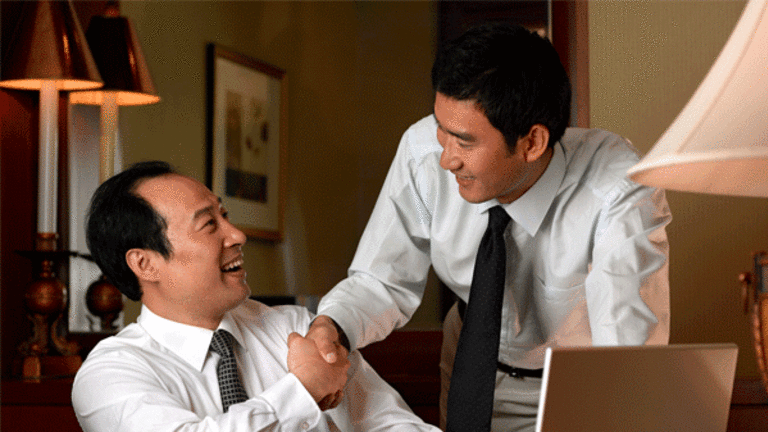 Freeport-McMoRan Unlikely to Sweeten Plains Acquisition Deal
Optimism wanes that Freeport-McMoRan can sweeten their $5.8 billion merger with Plains Exploration & Production
NEW YORK (
TheDeal
) -- Optimism was waning this week that Freeport-McMoRan Copper & Gold Inc. (NYSE:FCX) will sweeten the terms of its $5.8 billion merger with Plains Exploration & Production Co. (NYSE:PXP).
Freeport is acquiring Plains in a deal that offers a mix of cash and stock initially designed to provide Plains shareholders with $50 in value. Freeport shares have traded down in recent weeks with declines in copper pricing from which the company derives a majority of its revenue. The Plains deal is a diversification into oil and gas exploration and development.
In recent days, Plains shares have traded at a significant premium -- as much as $1.65, or 3.7%, to their current deal value, on expectations that Freeport will have to raise the deal terms to get the merger past Plains shareholders.
Freeport-McMoRan shares were falling 1.7% to $29.35 in mid-day trading while Plains Exploration was slipping 0.7% to $44.49.
Plains shareholders vote on the merger May 20. Freeport shareholders, many of whom raised doubts about the strategic logic of the deal on its announcement, do not have a vote on the transaction.
On Friday, the premium risk arbitrageurs were willing to pay for Plains shares relative to the Freeport merger sank to about 25 cents, or 0.6%.Plains has a 50% interest in a Gulf of Mexico deepwater oil exploration project called Phobos along with Anadarko Petroleum Corp. and Exxon Mobil Corp.
Anadarko said Thursday the project was off to an outstanding start and that it had encountered "250 net feet of high-quality oil pay." While that seems a positive data point, as it suggests the project will move from exploration to development, analysts may have expected a stronger outlook. Some arbs said Anadarko characterized the results as a double as opposed to a home run; nevertheless, Anadarko shares were up 2.5% on the news.
Freeport is thought to have put significant value on Phobos in valuing the Plains deal, a source said. And Plains certainly assessed its potential value and risk, the source said.
The notion that Freeport will raise its offer for Plains is off-base, another source said. Expectations for Phobos were baked into Plains shares before the Freeport deal was struck and the merger valuation assumes Phobos was a great prospect, he said. Copper prices have been lower, but Brent oil price is off 10%, which is a key aspect of Plains' valuation, he said.
Absent the deal, Plains, which traded at $35 before the merger announcement, could trade lower, the source said. Given the pressure on the Freeport special committee from Freeport shareholders, there is no chance that Freeport will raise the deal price, the source added.
There has been good news and bad news on both sides of the merger, one source also said. Both companies are exposed to commodity pricing and Brent pricing is not that meaningful, as all oil prices, if different, trade in correlation to each other, this source said. Plains has a signed deal with a significant stock component and, from a relative value perspective, the deal price is still in an expected range of values, he said, adding that the matter will be up to Plains shareholders.
The fairness opinion in the proxy puts Plains' value based on comparable transactions at between $39.42 and $64.38.
Some mining analysts see copper prices bottoming out, therefore Freeport shares might come back by the shareholder vote and deal close, an arb said. Freeport is in a transformation from its metals base to a more diversified operation, which poses some interesting questions. A lot of the shares have likely moved to arbs in recent months and institutional shareholders may not know how to look at the company while the Plains deal is pending, he said. Since the deal could get voted down, institutional shareholders may prefer to buy Freeport at higher prices knowing what its cash flow mix will look like for the next few years, rather than with this uncertainty.
So Freeport is in a tough spot, the arb said, because if they do not close the deal they are caught in the middle of a strategic transformation. And if Freeport has to bump up the price to get the Plains vote, they may have to do so with cash. But Freeport placed debt for the deal in February at very attractive rates, he said.
The deal terms are subject to a pricing period based on the 10 trading days ending five trading days before the deal closes. So the aggregate value paid for Plains shares will be based on $25 plus 0.6531 of a Freeport share, elected by shareholders in either cash or stock.
The total cash for the transaction is fixed at $3.31 billion, so the payout could be prorated, but that does not account for the premium at which Plains shares are trading to the nominal deal value.
Written by Andrea Tse in New York