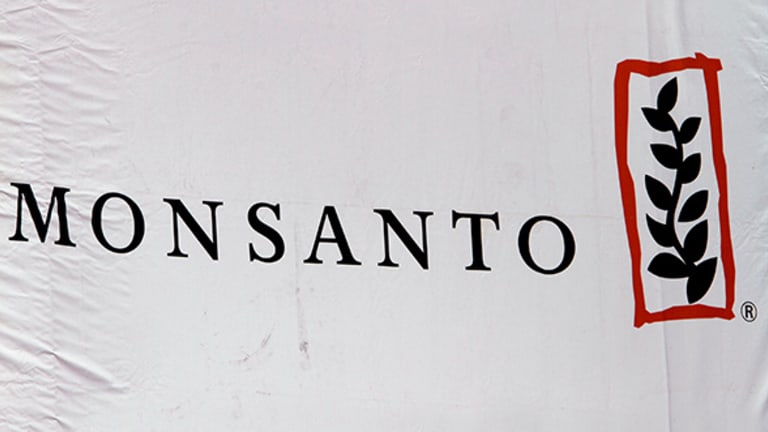 Four Law Firms Back Monsanto, Say Syngenta's Antitrust Fears Groundless
Four law firms give Monsanto more ammunitiion in its battle to buy Syngenta.
Four law firms give Monsanto more ammunitiion in its battle to buy Syngenta.
NEW YORK (The Deal) -- Four law firms with prominent antitrust practices sided with Monsanto (MON) contention that its proposed acquisition of Syngenta (SYT) would face little antitrust risk in an analysis of the merger circulated Thursday.
Lawyers from Arnold & Porter; Cadwalader, Wickersham & Taft; Paul Hastings and Wilmer Cutler Pickering Hale and Door disputed Syngenta's claim that Monsanto's proposed antitrust remedies are inadequate and that the deal's integration of Monsanto's seed business with Syngenta's crop protection chemicals business would pose vertical competition issues likely to create significant worries among antitrust regulators.
"Nobody with more than a passing knowledge of global antitrust enforcement trends and the structure of this industry would ever claim that a transaction is likely to be blocked on conglomerate grounds, and certainly not that this transaction would be," the attorneys wrote.
The law firms responsible for Thursday's report all have done work for Monsanto in recent years, either in antitrust, litigation or intellectual property proceedings. Lawyers in those firm's antitrust practices include Cadwalader partner Rick Rule -- who represented another seed company, Delta and Pine Land Co., in its 2007 acquisition by Monsanto -- and Paul, Hastings partner MJ Moltenbray, who represented Monsanto in the same deal.
Syngenta's media relations representatives did not respond to a request for comment on the lawyers' white paper.
Earlier this week Syngenta Chairman Michel Demaré reiterated his board's refusal to consider the unsolicited $44.3 billion buyout offer from Monsanto and distributed a video explaining the reason for not engaging in talks with the rival seed and agricultural chemicals business. He argued that Monsanto's offer undervalues Switzerland-based Syngenta and ignores the likelihood that antitrust officials will seek to block the deal despite Monsanto's upfront offer to divest Syngenta's seed and traits business and pay Syngenta a $2 billion breakup fee if the deal fails to win antitrust approval.
Monsanto officials have criticized Demaré and his colleagues for their unwillingness to let Monsanto engage in the due diligence.
The lawyers noted that even Syngenta has conceded that the planned divestiture of the target's seed business will be sufficient to address regulators' concerns about diminished head-to-head competition in seeds. "Divesting Syngenta's full seed and trait business ensures the sufficiency and viability of the divestiture in the hands of the purchaser. Monsanto has likewise committed to divesting assets to eliminate overlaps in the parties' herbicide portfolios."
Monsanto has already received expression of interest from potential buyers that have the wherewithal to ensure the "sufficiency and viability of the divestiture," according to the analysis.
Absent any horizontal concerns, Syngenta officials have turned to non-horizontal risks as reason to fear a regulatory review, the lawyers said. "Instead, Syngenta's claims of regulatory risk rest on the assertion that regulators will challenge the deal because Monsanto is the world's largest seed company and Syngenta is the world's largest crop protection chemical company." The lawyers argued that joining these two non-competing sides of the ag business will pose little worry to government officials. "While conglomerate theories are sometimes discussed in merger analysis, no transaction has been challenged in North America on a 'conglomerate' theory in the last forty years," they said.
In Europe no deal has been blocked on those grounds since 2001, when the European Commission ruled against General Electric's (GE) - Get Report aborted $45 billion takeover of Honeywell International (HON) - Get Report and Tetra Laval International's attempted takeover of French equipment maker Sidel. Both rulings were subsequently reversed by the European Court of First Instance and as a result the EC "has never blocked a merger on such a basis," they noted.
Read more from: