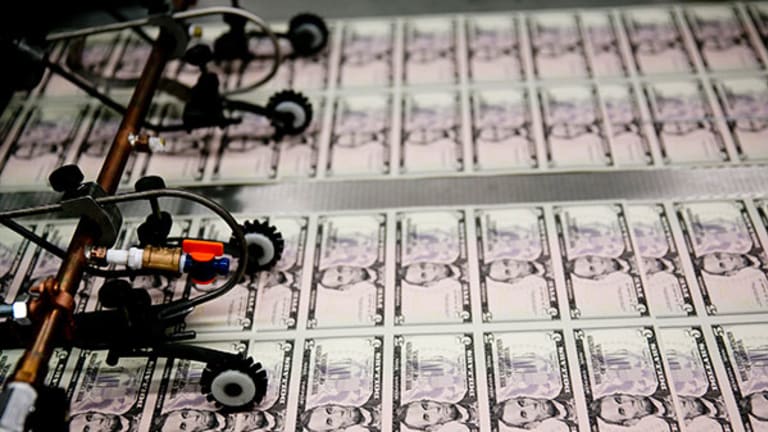 Four Converted Thrifts That Are Ripe for Takeovers in 2015
These banks are set to reach the three-year anniversary of their initial public offerings, making them potential targets amid rampant consolidation in the industry.
NEW YORK (The Deal) -- The merger window is opening for small cap thrifts Hamilton Bancorp (HBK) , Polonia Bancorp (PBCP) , Meetinghouse Bancorp (MTGB) and La Porte Bancorp (LPSB) .
The banks, along with a handful of others, are set to reach the three-year anniversary of their initial public offerings after being mutually owned thrifts for much of their history. That three-year anniversary is significant because it means the banks are now allowed to explore the possibility of being acquired. During their first three years on the public markets, converted mutuals are required by law to remain independent.
First highlighted in a Feb. 18 report from SNL Financial, a dozen banks have either already become eligible or are set to be so in 2015. But not all banks are created equal and some might appear more attractive than others.
Hamilton, Polonia and Meetinghouse, for instance, are all relatively cheap on a price-to-tangible book value (P/TBV) basis yet have strong tangible common equity and efficiency ratios, suggesting they are undervalued banks with relatively healthy assets. TCE ratios are a shorthand way to measure a bank's ability to weather economic downturns while efficiency ratios measure how much revenue is gained per expenses.
La Porte, on the other hand, has less attractive TCE and efficiency ratios but has a larger asset base than the other three banks. It also operates in a region generating increased M&A activity due to high pricing in neighboring markets. La Porte's P/TBV is only middling but the bank has a strong return on average assets (ROAA), meaning a solid earnings potential.
Hamilton, which will become merger eligible on Oct. 10, has the lowest price-to-tangible book value ratio of the 12 banks mentioned in the SNL report, at 0.77, but the second highest TCE ratio at 20.15%. Its asset base of $288 million makes it the third smallest on the SNL list and Hamilton operates in an area where banks like Hermitage, Pa.-based FNB, among others, have been actively acquiring.
Another major reason Hamilton could soon be in play: Bank activist Joseph Stilwell of PL Capital is a shareholder. Stilwell, who did not respond to calls, holds 9.2% of Hamilton as of Dec. 31 and is notorious for pushing community banks to explore sales.
As of Dec. 31, Hamilton had an efficiency ratio of 103% but a return on average assets of just .11%. The median of the newest SNL group is .6%. According to industry watchers, high efficiency and TCE ratios along with low ROAA means that the company could return more capital to shareholders if it were to be part of a larger entity. Exceptionally high TCE ratios, like Hamilton's, could mean the company is holding on to too much excess capital, which could be returned to shareholders.
Must Read: Credit Suisse Bets on Asset Management and Emerging Markets
Polonia and Meetinghouse have similarly poor ROAA and P/TBV ratios but stronger efficiency and TCE ratios like Hamilton does. Polonia, of Hudson Valley, Pa., and Meetinghouse of Boston, Mass., have ROAA of .09% and .14%, respectively. They are trading at P/TBV of 0.84 and 0.88, well below the 1.24 times P/TBV take-out premium on average for converted thrifts since 2005, according to SNL.
While Polonia has a strong efficiency ratio of 98%, Meetinghouse sports an efficiency ratio of 103%. Meetinghouse has just $114 million in assets and operates in an already highly consolidated Massachusetts market. This might make it tough for the bank to continue on its own much longer. The bank is set to become ripe in November.
Polonia also has an activist as a shareholder: In this case, it's Lawrence Seidman of Parsippany, N.J.-based Seidman & Associates, and he holds a 5.4% stake. Polonia did not respond to calls. Seidman declined comment.
For La Porte, which also did not respond to calls, metrics are not the only driving factor, although they are part of the equation.
The La Porte, Ind.-based bank has a price-to-tangible book value of about 0.95 but has ROAA of about .79%, the highest of the 12 banks that will become eligible in 2015, according to SNL. But the company operates in the highly fragmented Midwest market and is of an attractive scale with eight branches in northwest Indiana and southwest Michigan. La Porte has about $500 million in assets, putting it in the sweet spot for a number of midsize Midwest banks. Couple that with a low efficiency ratio (69% as of December 2013) and La Porte is not likely to be independent for much longer.
Although it's tough to say exactly which bank might make a play for La Porte, at the Feb. 26 Keefe Bruyette & Woods conference, Green Bay, Wis.-based Associated Banc (ASB) said it was looking in Indiana to acquire a bank with about $500 million in assets. CEO Philip Flynn, who did not respond to calls, said the firm was targeting Indiana for growth because pricing was more favorable there than in metro areas like Chicago and the region was relatively stable with a variety of industries. ASB has assets of $26 billion and a market cap of $2.7 billion.
Banks with recent acquisitions or desiring a presence in the Hoosier State include MainSource Financial Group (MSFG)  of Greensburg, Ind., which on Feb. 5 announced it would acquire several Indiana branches from Old National Bank, and Muncie-based First Merchants Corp.  (FRME) , which completed a number of Midwest deals last year, including one in July to acquire Noblesville, Ind.-based Community Bancshares for about $46 million in stock.
Must Read: 
Berkshire Hathaway's Next Elephant Acquisition
While Hamilton, Polonia, Meetinghouse and La Porte appear exceptionally ripe for a variety of reasons, based on sheer asset size all the banks on the list, as well as the 38 other converted thrifts that have still remained independent since 2005, all could be considered low-hanging fruit.
Evidence suggests that several of these banks could be sold. From 2005 to 2011, 84 mutually owned thrifts that fully converted to public companies, according to SNL. Of those 84, 31 have announced or completed a merger. About 70% of those that were converted in 2005 have been acquired.
"They are easy targets to a large extent but some are really invested in their community and may not do a deal. It's really case by case," said SNL analyst Hina Nawaz by phone. "Not all of these will be acquired. A lot of it depends on region and market and performance."
Malvern Bancorp (MLVF) , which is set to become eligible for a merger in October, also calls Stilwell a shareholder. Unlike his approach in other campaigns, the bank activist insists that the $600 million-in-assets bank should remain independent and improve its operations. Malvern has a P/TBV of 1.
Other banks mentioned in the report include Madison County Financial (MCBK) , Northfield Bancorp (NFBK) , Sound Financial Bancorp (SFBK) , United Community Bancorp (UCBA) , Georgetown Bancorp (GTWN) , HomeTrust Bancshares (HTBI) and FS Bancorp (FSBW) .
Must Read:4 Things That Will Happen When the Fed Raises Interest Rates
Read more from
: