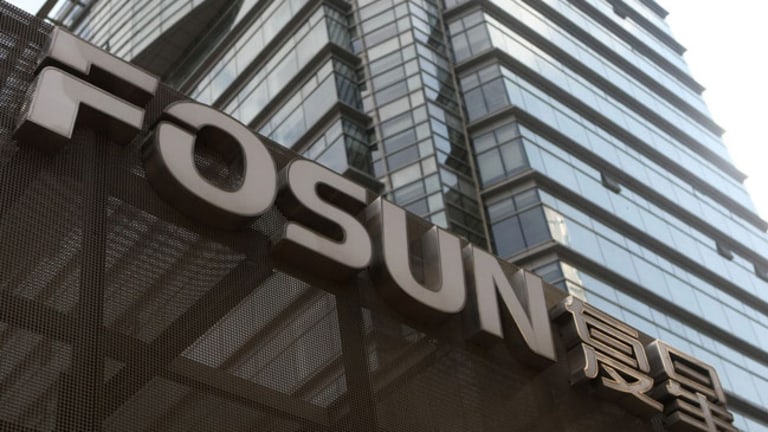 Fosun Insures Its U.S. Foothold With Meadowbrook Acquisition
The $433 million deal for the Michigan insurance company is a first for the Chinese conglomerate.
Chinese conglomerate Fosun International on Wednesday moved to establish an insurance foothold in the U.S., agreeing to acquire Meadowbrook Insurance Group (MIG) in a cash deal valued at $433 million.
Terms of the deal call for Fosun to pay $8.65 per share for Southfield, Mich.-based Meadowbrook, a premium of 24% to the target's Dec. 29 close and 39% above its three-month average closing price. The deal values Meadowbrook at about 1.04 times tangible book value.
Meadowbrook is a property and casualty specialist offering risk management products to agents, trade associations and small to mid-sized businesses. The deal is the result of a review of options by Meadowbrook's board.
Meadowbrook CEO Robert S. Cubbin in a statement said the deal "strengthens our capital base" and said he believes the outcome of the review benefits all parties.
Shanghai-based Fosun, a $50 billion-asset holding company with interests in the financial, mining and leisure sectors, said that the deal would give it a "significant presence" in the U.S. property and casualty market. Fosun currently has about one-third of its assets in the insurance business, including businesses in China and Portugal and a 20% interest in heavy equipment insurer Ironshore.
Fosun chairman Guo Guangchang in a statement said that the purchase is "another milestone for Fosun and will enable Fosun to further strengthen its insurance-oriented comprehensive financial capabilities."
The Chinese company has been active. Fosun is currently battling to increase its 18.4% stake in Club Mediterranee, and is rumored to be a bidder for Portugal's Novo Banco.
The Meadowbrook deal, which is subject to approvals, is expected to close in the second half of 2015. Meadowbrook postdeal will continue to operate under its existing brand and be headquartered in Michigan.
KPMG, Towers Watson Delaware and PricewaterhouseCoopers are acting as advisers of finance, actuary and tax, respectively, to Fosun, with DLA Piper LLP serving as legal adviser. Willis Capital Markets & Advisory is financial adviser to Meadowbrook and Sidley Austin LLP is acting as legal counsel to the seller.