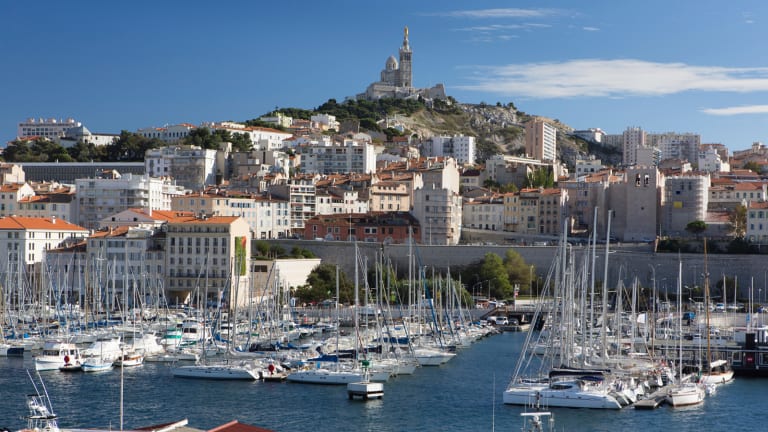 Former LA Dodgers Owner McCourt to Buy Marseille Soccer Club
The investor, who led the dodgers to bankruptcy before selling for more than $2 billion, promises to bring "financial stability" to France's best supported club.
Frank H. McCourt Jr., the controversial former owner of the Los Angeles Dodgers baseball team, has agreed to buy Olympique de Marseille, one of France's most storied soccer teams.
McCourt will buy a majority stake in the Southern French club from billionaire owner Margarita Louis-Dreyfus who has been searching for a buyer since at least April. The deal values Marseille at €40 million ($44.7 million), according to reports in the French press.
"My ambition would be to help return the club to championship form, to deliver the best fan experience in all of football, to strengthen the club's ties with supporters and the city of Marseille, and to guide the club to long-term financial stability," McCourt said in a statement.
McCourt rose to fame, and infamy, as the owner of the Los Angeles Dodgers, which he bought, along with associated real estate, for $421 million in 2004. Under his ownership the team experienced mixed results on the pitch and financial woes away from it. By 2011, the Dodgers had amassed loans of over $500 million and, in July of that year, applied for Chapter 11 bankruptcy protection.
McCourt, under pressure from the league, then agreed to sell the franchise and in 2012 secured $2.15 billion for the team and its ground, a record price for a sports team.
Olympique de Marseille has a similarly colorful past. The team, which traces its roots back to 1892, has won the French league 9 times, placing it second only to Saint- Étienne. Marseille is also the only French team to have won European football's biggest club prize, the Champions League, which it secured in 1993.
It is also the only top-flight French team to have been stripped of a league title and demoted to the second tier of French football, a punishment handed down after then-owner Bernard Tapie was found to have paid opposition players to throw a match.
Louis-Dreyfus took control of the club in 2010, inheriting a majority stake in the business following the death of her husband Robert a year earlier. The club won the league in the first year of her ownership but has since struggled and finished last season in 13th place.
The club's famous Vélodrome ground is the biggest club ground in France, with a capacity of just over 67,000.
If the deal goes through Marseille will join a small band of foreign-owned French football clubs including its fiercest rival Paris Saint-Germain, which was bought in 2012 by the Qatar Investment Authority.