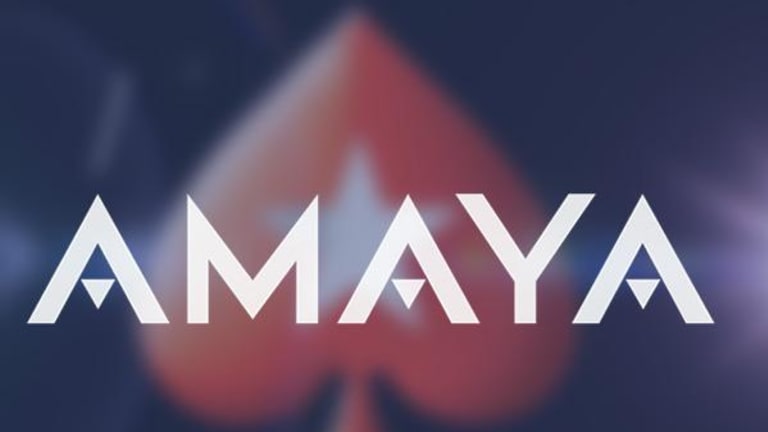 Former Amaya Founder Ends Bid for Poker Stars, Full Tilt Owner
David Baazov ended his $6.7 billion bid for Amaya saying that the company's asking price was higher than he and his backers were willing to pay.
Amaya Inc.  (AYA) founder and former CEO David Baazov on Tuesday withdrew his $6.7 billion bid to purchase the online gaming company and take it private Tuesday, saying that the asking price of some shareholders was too high. 
Amaya which is listed on both the Nasdaq and Toronto Stock Exchange saw Nasdaq-listed shares tick down 43 cents, or 3 percent, to $14.52 in morning trading Tuesday.
"During the discussions it became evident that the share price premium demanded by certain shareholders exceeded the price at which my investors and I would be willing to complete a transaction," Baazov said Tuesday. "After consulting with my advisors, I determined that the best course of action for me and Amaya would be for me to end my attempt to purchase the Company."
On Nov. 14 Baazov proposed to purchase the Pointe-Claire, Quebec-based company for about C$24 per share ($22.09 based on Nov. 14 conversion rates) following negotiations with the company's board. The bid, which valued Amaya's Toronto-listed equity at about C$3.4 billion based on 145 million shares outstanding, was an increase from Baazov's Feb. 1 bid of C$21 per share.
Baazov said he had put together a group of financiers to purchase the company for $6.7 billion including debt, of which he would have paid $4.1 billion (Amaya keeps its book in U.S. dollars). Hong Kong-based Head and Shoulders Global Investment Fund SPC and Goldenway Capital SPC as well as Virgin Islands-based Ferdyne Advisory Inc. for $3.45 billion had agreed to provide the financing. 
This latest development ends a tumultuous bidding process that featured Dubai-based KBC Aldini Capital informing Baazov last month that a commitment letter he received from the investment firm was sent without KBC's knowledge or consent. 
British gaming company William Hill plc and Amaya called off a deal in October.
Baazov took an indefinite leave of absence from the company he founded earlier this year amid charges of insider trading and attempting to influence the share price of Amaya. 
Amaya became the world's largest online gaming company after it purchased PokerStars and Full Tilt for $5 billion in 2014. 
Baazov still owns more than 24.5 million common shares of Amaya which, combined with his stock options, represents a 17.2% stake in the company. 
Blake, Cassels & Graydon LLP provided legal advice to Amaya's special committee in connection with Baazov's bid.