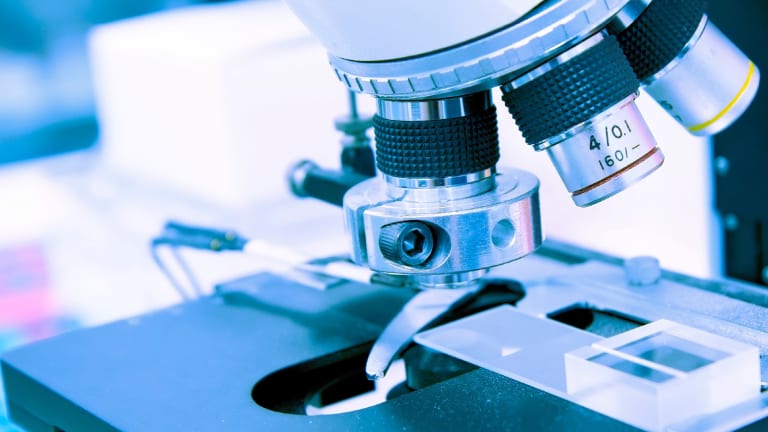 Flexion's Latest FDA Approval Reignites Takeover Chatter
The Burlington, Mass.-based pharmaceutical firm on Oct. 6 secured approval from the Food and Drug Administration for its osteoarthritis knee pain treatment Zilretta, a non-opioid medicine.
The ear of would-be suitors for Flexion Therapeutics Inc. (FLXN) may have perked up over the past few days as the the Burlington, Mass.-based pharmaceutical announced approval from the U.S. Food and Drug Administration for its osteoarthritis knee pain treatment Zilretta.
"We expect [Flexion] to garner increased interest from larger players looking to add a differentiated non-opioid asset with a significant market opportunity," wrote Needham & Co. LLC analyst Serge Belanger in a note on Monday.
Flexion on Friday, Oct. 6, announced the FDA had approved Zilretta. FiercePharma reported in March that Sanofi SA (SNY) was in discussions to acquire Flexion. Sanofi spokeswoman Ashleigh Koss said the company does not comment on market rumors. 
Osteoarthritis, also called degenerative joint disease, affects north of 30 million Americans and accounts for more than $185 billion in annual expenditures, according to Flexion's news release. More than 15 million Americans were diagnosed with osteoarthritis of the knee in 2016, Flexion said.
Shares were down slightly in premarket trading Tuesday though Flexion closed at $29.93 on Friday, up 10.4%, following news of the drug approval. The stock ended Monday's trading session at $28.24, down 5.7%. The company's market cap stood at $901 million as of Friday's close.
"Our focus right now following the approval is to execute our commercial launch plan," said Flexion spokesman Scott Young, adding that the company does not comment on market rumor or speculation.. "We've been preparing for this for three years. We're tremendously excited about the next chapter in Flexion's history."
Take a look at the history of Teva.
The company said its expects Zilretta, a non-opioid medicine utilizing Flexion's microsphere technology, to be available in the U.S. by the end of October.
The product label for Zilretta also includes results from a double-blind, randomized, parallel-group trial, which looked at blood glucose concentrations in patients with type 2 diabetes.
"The approval and comprehensive label give us confidence that Zilretta can be a game-changer for OA knee pain," wrote Needham's Belanger, who maintained his buy rating on the stock and increased his price target to $42 from $36.
New York-based Pfizer Inc. (PFE) was an early investor in Flexion having chipped in to a $9 million funding round for the company in 2010. Flexion at that time also had secured partnerships with U.K.-based AstraZeneca plc (AZN) and Germany's- Merck KGaA, among others. Flexion went public in 2014. 
More of What's Trending on TheStreet:
Editors' pick: Originally published Oct. 10.