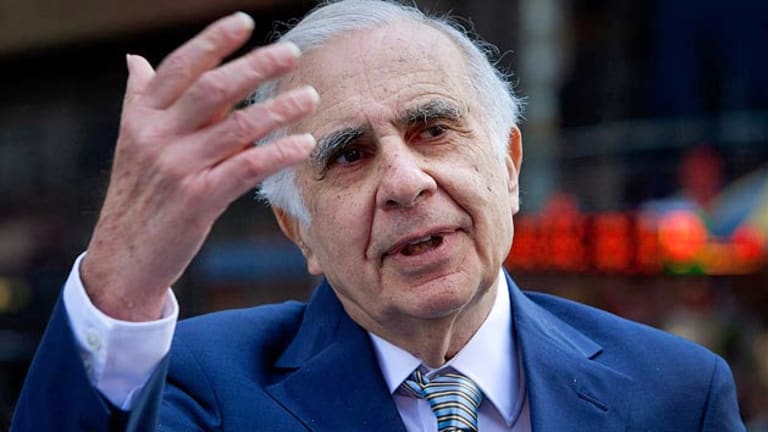 Five Far-Reaching Activist Investor Trends to Watch in 2015
With the economy slowly recovering in 2014, activist investors had a field day.
NEW YORK ( The Deal) -- With the economy slowly recovering in 2014, activist investors had a field day. So did advisers to companies fighting off their most vocal investors, or those concerned that an activist might put in an appearance. Five trends emerged from the smoke of combat and all five bear watching over the next 12 months.
1. Advance Notice Bylaws
Expect 2015 to be the year for corporate bylaws requiring activist fund managers to provide more information about directors they are backing for company boards. Specific details include any pay arrangements between the activist and the nominees they have retained as well as biographical information.
The bylaws also pressure activists to submit that information earlier than ever before. Data provider FactSet calculates that there were already 238 companies in the Russell 3000 with bylaws in place requiring disclosure of activist-director nominee pay arrangements, including some that prohibit these kind of payments.
But many more of these bylaw changes are coming. Richard Grossman, partner at Skadden, Arps, Slate, Meagher & Flom LLP, said he expects more of these detailed advance notice bylaws in 2015, adding that companies are likely to seek to obtain more information about any extra-compensatory arrangements set up between the activist and nominees, particularly with a focus on payments tied to returns or potential M&A.
"Companies are reviewing their advance notice bylaws and this enhanced disclosure will be on their checklist in 2015," Grossman said.
On the other hand, bylaws that outright prohibit activists from making some sort of payment to their candidates are unlikely to proliferate. Proxy advisory firm Institutional Shareholder Services Inc. sent a loud message earlier this year to Wachtell, Lipton, Rosen & Katz, the law firm that originally drafted those prohibitions, that they were unacceptable.
2. Two-tier Poison Pills
The number of companies setting up two-tier poison pill anti-takeover devices is expected to rise in 2015, particularly at companies under threat of "creeping control" by an activist investor. According to FactSet, there were 25 U.S. companies that had two-tier poison pills in place as of Dec. 10, a small portion of the 471 companies with traditional poison pills in place. That will likely change.
The pills typically are put in place to block an activist from accumulating more than 10% of a targeted company while at the same time allowing passive investors — presumably more friendly toward management — to accumulate stakes of as much as 15% or 20%. Skadden's Grossman suggests that companies under the threat of an activist attack may already have a shareholder or two with greater than 10%, which makes this kind of two-tier pill more attractive.
"If an activist surfaces with 8% at a company that has a 12% 13G filer [a regulatory filing required for large passive stakes] you may want to give that passive investor the flexibility to acquire up to 15%," Grossman said. "Many [pills] will be on the shelf but you may see more of these two-tier rights plans adopted in response to these situations in 2015."
A Delaware court in May blocked efforts by Third Point LLC to dismantle a two-tier pill at Sotheby's (BID) - Get Sotheby's Report , a move that likely will do nothing but encourage companies under attack to install it.
3. Less Complex Rules
The trend of companies instituting complex procedures for activists to call special shareholder meetings is expected to reverse course in 2015. That's after the intense scrutiny and criticism that followed dispute over Allergan Inc.'s (AGN) - Get Allergan plc Report special meeting this year. The Botox maker, on the receiving end of a hostile takeover by Valeant Pharmaceuticals International Inc. (VRX) , backed by William Ackman's Pershing Square Capital Management LP, had extensive requirements in place for investors seeking a special shareholder meeting. Those included requiring that all investors supporting the call for a special meeting and proxy contest sign a document saying they planned to hold onto their shares until the meeting took place. In addition, each institution was required to fill out a multiple-page questionnaire and provide numerous verification letters as well as a spreadsheet with information about every trade the fund made in Allergan over the previous two years.
One corporate attorney noted that a number of U.S. companies had either instituted similar bylaws or were thinking of doing so in 2015. However, the publicity and backlash that went along with the Allergan campaign is making corporations re-think the strategy for next year. "Many companies are reviewing their special shareholder provisions to see if they are too onerous," this corporate attorney said. "Allergan got a lot of publicity, with institutional investors complaining — why should Fidelity have to provide two years of trading history to Allergan if they want to join Pershing's request to have a special meeting?"
4. Activist vs. Activist
The number of activists in the U.S. has exploded and so have their assets under management. Consequently, expect 2015 to see a lot of activists attacking other activists, or disagreeing with each other's tactics, partly because there are too many of these funds and not enough targets to go around.
Case in point: A squabble between Nelson Peltz's Trian Fund Management LP and two other activists at Bank of New York Mellon Corp. (BK) - Get Bank of New York Mellon Corporation Report will likely continue to play out in 2015. Peltz settled with Mellon in a deal that put Trian co-founder Ed Garden on the mid-size bank's expanded 14-person board. However, two other dissidents, Marcato Capital Management LLC and Southeastern Asset Management, which own 1.6% and 1.5% respectively, wanted the campaign to go further and now believe any proxy contest will likely fail without Trian's assistance, according to people familiar with the situation.
In addition, Carl Icahn and Jana Partners' Barry Rosenstein may not be fully aligned about the future at Hertz Global Holdings Inc. (HTZ) - Get Hertz Global Holdings, Inc. Report . Icahn succeeded at installing a short slate of dissidents at the auto rental firm and later participating in picking a new CEO. Jana and other hedge funds favored another top executive candidate and were rebuffed. Yet it is unclear whether Jana can mount a proxy fight (or succeed at one) with Icahn backing the company.
An activist on a board can "act as a deterrent or as a catalyst for other activists to come in," Grossman said. The most hostile activist-on-activist battle expected in 2015? Groveland Capital LLC, a value investor that dabbles in activism, has initiated a proxy contest seeking to take over the entire board of fellow insurgent Sardar Biglari's Biglari Holdings Inc. (BH) - Get Biglari Holdings Inc. Class B Report .
5. Oil and Gas
The drop in commodity prices in 2014 and resulting drop in share price of many U.S. and Canadian energy companies could spark more activism in energy companies in 2015, according to activists and advisers to companies targeted by investors. One corporate adviser suggested that a number of these firms will likely make good targets in 2015 because they are relatively inexpensive for activists to buy, some of the smaller players make good acquisition targets and they meet the undervalued criteria.
"They represent low hanging fruit for 2015," he said.
The Deal's Crosshair's list of potential activist targets contains several companies in the sector, including Halcon Resources Corp. (HK) , a Houston Oil and gas company, Key Energy Services Inc. (KEG) - Get Key Energy Services, Inc. Report and Contango Oil & Gas Co. (MCF) - Get Contango Oil & Gas Company Report . A number of oil and gas companies overloaded on debt — not a help during a commodity price downturn — which could drive them to sell assets so they can hike their capital levels and continue extracting oil and gas. The pressure to sell could very easily be driven by activists.
— Claire Poole contributed to this report.
Read more from
: