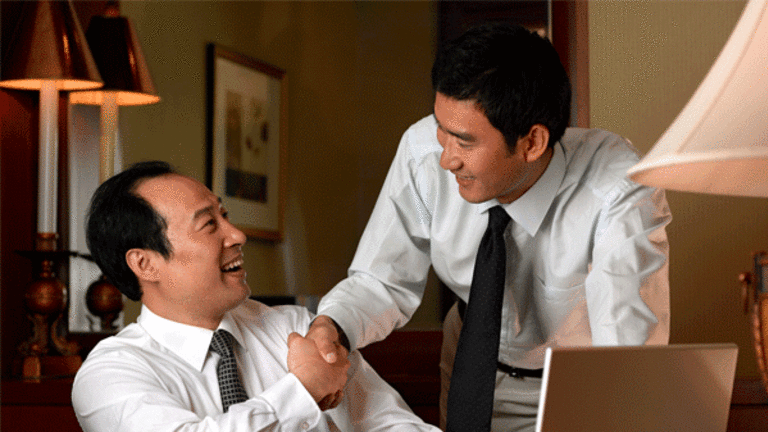 DuPont vs. Peltz and 4 More Corporate Conflicts Headed for Showdowns
In 2014, most proxy fights that went to a vote ended in outright or partial wins for the dissidents. These battles could go the distance this year.
NEW YORK (TheDeal) -- As proxy season winds down and corporate annual meeting dates approach, some of the more combative activist campaigns are drawing to their conclusions. But bear this in mind -- 16 proxy fights settled this year with companies making concessions to activists, according to data from FactSet. At the same point in 2014, 18 proxy fights had been settled.
It's also worth taking a closer look at another statistic: according to FactSet, of the 25 proxy fights involving board seats that went to a vote in 2014, 16 ended in outright or partial wins for the dissidents, roughly 64%. In any event, positions do harden in some cases.
What follows is a list of five high-profile brawls that could be decided by a shareholder vote.
Trian Fund Management vs. DuPont

Activist Nelson Peltz's proxy fight at DuPont (DD) - Get DuPont de Nemours, Inc. Report -- the largest-cap company to face a proxy battle so far this year -- looks increasingly like it could go the distance even though at least one large institutional investor is pushing for a settlement before the annual meeting set for May 13.
An April 6 presentation DuPont released suggesting that Peltz's breakup plan for the company could cost $4 billion indicates that the chemical maker is still fighting hard. Other recent moves suggest that both sides are digging in for a long contest: a March revised settlement offer made by Peltz for two dissident seats on DuPont's board and two additional directors on a planned DuPont spinoff was rejected. DuPont said it was willing to put one new director on its board from Trian's slate, as long as that person wasn't Peltz, but that offer was also rejected.
Working in favor of settlement is Dupont investor Fidelity. The mutual fund complex has urged the two sides to reach an agreement according to people familiar with the situation. Fidelity declined comment.
Nevertheless, it is unclear at this point whether that could be achieved, especially there is no agreement on whether Peltz himself should be brought on the board. Peltz tends to get on boards via settlements and work with management, as he has at Mondelez International (MDLZ) - Get Mondelez International, Inc. Class A (MDLZ) Report and Legg Mason (LM) - Get Legg Mason, Inc. Report Only his proxy contest at H.J. Heinz (HNZ) in 2006 went all the way to a vote, where Trian won two of five seats Peltz was seeking, including one for himself.
The DuPont campaign is getting into the costly final phase, with expensive proxy material being distributed by both sides to 1,400-plus institutional investors and large swaths of a 600,000-strong retail investor base.
Trian, for its part, is sparing no expense -- it recently produced several videos to introduce Peltz and its other candidates to the investor community on its campaign Web site. DuPont recently rejected a request to employ a universal proxy card ballot system for director choices that the Council of Institutional Investors has backed for director elections -- that could give Peltz the upper hand among disgruntled institutions seeking flexibility.
All eyes will be on recommendations to be issued by the proxy advisory firms, which are expected two weeks before the meeting. Institutions claim they don't rely on the advisory firms, but a recommendation for all the dissident candidates would likely act as a catalyst for deal talk, perhaps even resulting in an 11th-hour settlement.
"DuPont has a good chance of beating Peltz," said one veteran activist adviser. "When it doesn't settle early it settles when the company thinks it can lose seats. DuPont will wait and it may go to a vote. We'll see what ISS and Glass Lewis say."
Blue Clay Capital Management vs. Select Comfort 
In March, little-known Minneapolis fund Blue Clay Capital Management launched a proxy fight to elect a short slate of two dissident directors to the board of mattress company Select Comfort (SCSS) . A number of activist-focused observers believe this contest could go the distance.
That's partly because the mattress company's investor base and the activist advisory community in general know very little about the insurgent fund, a situation that could convince Select Comfort to ride out the contest to its conclusion rather than settle and allow some dissidents onto the board.
According to FactSet, Blue Clay had never conducted a full proxy contest before this one, so there is no record from which to judge the insurgency. The fund also only owns a 2% stake in Select Comfort, meaning Blue Clay will need to gain the backing of a large number of investors to win the contest, something the company is likely to consider as it evaluates its options.
Famous Dave's of America (DAVE) in 2013 added a Blue Clay member to the BBQ restaurant chain's expanded board after the fund had threatened a proxy contest. However the eatery already had numerous activists swarming, suggesting that it may not be a good comparison to the Select Comfort campaign.
Clinton Group vs. Campus Crest Communities

Campus Crest Communities (CCG) is embroiled in a change-of-control proxy fight launched by activist investor Clinton Group in a battle that also is likely to go down to the wire over a dispute about who should run the business. The activist fund only owns roughly 0.8% of the Charlotte, N.C.-based REIT that manages student housing properties. The dissident is seeking to elect four directors to the company's five-person board.
Last year, Clinton president Greg Taxin left the activist fund, suggesting to some observers that without the veteran activist and his proxy advisory background it may have more difficulty corralling the institutional investor vote.
"Greg Taxin knew better than anyone what buttons to push with institutional investors, and without him running the show I would be less confident in their ability to win," said one consultant familiar with the situation.
A key consideration is Clinton's partnership with Campus Crest's rival student housing management company Campus Evolution Villages. A Clinton presentation notes that the fund wants to install Campus Evolution Village's CEO in the chief executive role at Campus Crest, a move that, according to people familiar with the situation, likely will drive Campus Crest executives to go the distance in an effort to keep their jobs.
The Clinton plan, according these people, is to first put CEV in charge of Campus Crest. After that, they say, new Campus Crest management would acquire CEV's management company for roughly $10 million, resulting in both REITs being operated under one roof.
Another possibility is that Campus Crest is sold before the contest takes place in May -- the REIT in February announced it had hired Moelis & Co. to advise it on strategic alternatives.
The outcome may hinge on whether the two main proxy advisory firms, Institutional Shareholder Services and Glass Lewis, recommend in favor of all or some of the dissident candidates. A move by the advisory firms to recommend the dissidents will likely bolster their case and drive the insurgent fund to take the contest to its conclusion.
Clinton has had success in winning proxy fights even with small stakes-in 2013 it succeeded at electing four directors to the eight-person board of Stillwater Mining (SWC) despite owning only a 1.1% stake. Shareholders of ValueVision Media (VVTV) voted overwhelmingly for four of Clinton's candidates and the reconstituted board almost immediately cut a deal to get rid of CEO Keith Stewart and add a fifth Clinton nominee.
Land and Buildings Investment Management vs. MGM Resorts International
Activist investor Land and Buildings Investment Management last month launched a proxy fight to install four dissidents on the 11-person board of MGM Resorts International (MGM) - Get MGM Resorts International (MGM) Report and there are several reasons to believe that this campaign could go the distance. The insurgent fund, which specializes in shaking up real-estate focused businesses, holds less than 1% of MGM Resorts, suggesting that it will need the backing of a substantial number of shareholders to convince the owner of 10 hotels and casinos on the Las Vegas strip (among other locations) to install directors via a settlement or contest.
The activist fund wants to pressure MGM Resorts to spin off its real estate into a publicly traded REIT, but MGM doesn't sound like it is in a settling mood. In a statement, MGM said that the REIT concept is not new and that, "with the assistance of expert advisors we have looked at it in the past and will continue to do so in the future."
Land and Buildings hasn't had much of a history with activist efforts and has never filed a Schedule 13D, required when an activist investor owns more than 5% of a company's stock. MGM Resorts International scores a 1 out of 10 according to an ISS QuickScore report obtained by The Deal --  the proxy adviser's best score, suggesting that the company doesn't have any major governance issues that Land and Buildings could raise to help persuade other investors. The fund's only previous proxy fight, in 2013, to elect six nominees to BRE Properties's undefined 10-person board was settled after BRE agreed to be acquired by Essex Property Trust (ESS) - Get Essex Property Trust, Inc. Report.
This year L&B is also busy with a proxy fight to elect three dissident director candidates to the board of Associated Estates Realty (AEC) . It also has said it intends to nominate four as-yet unnamed candidates to the board of mall operator Macerich (MAC) - Get Macerich Company Report after it rejected a $23.2 billion takeover bid from Simon Property (SPG) - Get Simon Property Group, Inc. Report.
With all that activity, Land and Buildings may want to settle at least one of the three contests simply to limit the substantial costs to the $100 million fund of running three full-scale battles to their conclusion.
JCP Investment Partnership vs. Viad
Viad (VVI) - Get Viad Corp Report, which operates in two segments -- marketing and events and travel and recreation -- is being targeted by James Christopher Pappas' JCP Investment Partnership in a contest seeking to nominate a short-slate of three dissidents to the company's board. There is reason to believe this could go the distance as well.
JCP owns only a 0.35% stake, though it is affiliated with shareholders that together with Pappas cumulatively own 1.6%, the fund has said. In addition, JCP doesn't have a long history with proxy fights. JCP's most high-profile campaign was at The Pantry, where Pappas formed a group with an established insurgent, Lone Star Value Management's Jeff Eberwein.
At least one activist expert questioned whether Pappas, based in Houston, Texas, will have the resources to complete the contest.