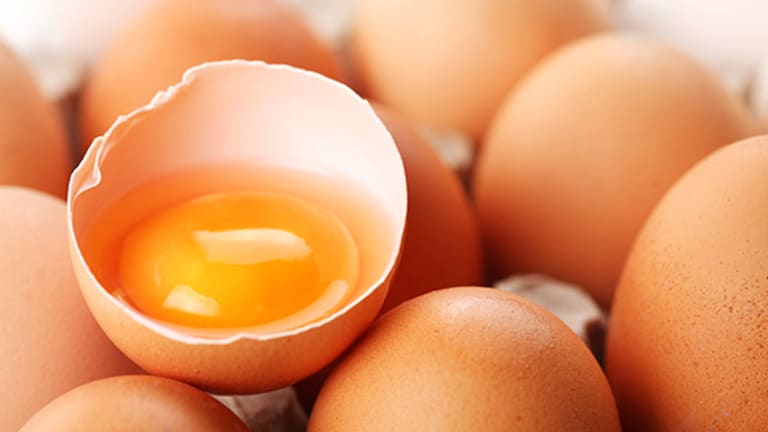 Publish date:
First Watch Poaches Rival Colorado Breakfast Chain
The deal creates a new force to be reckoned with in the breakfast restaurant category.
The deal creates a new force to be reckoned with in the breakfast restaurant category.
NEW YORK (The Deal) -- The Egg & I has been flipped to rival First Watch Restaurants, nearly doubling the acquirer's size and creating a major force to reckon with in the quick-rising breakfast restaurant category.
The Deal reported in March that Denver-based The Egg & I, owned by E&I Holdings, was working with John Goldasich of Birmingham, Ala.-based boutique investment bank Arlington Capital Advisors on a sale. Goldasich declined to comment on Thursday. Officials with The Egg & I could not be reached on Thursday.
The decision to sell the fast-growing concept was made sometime around the middle of last year, but the process stalled for a period of time after E&I Holdings CEO and Chairman Bill Baumhauer passed away at the age of 66, according to a source who asked to remain unnamed. The restaurant chain on Aug. 18, announced the passing of Baumhauer, who had led the company since October 2005.
The process likely fetched significant interest from both financial buyers and strategics in the breakfast space, according to industry sources.
Not only do breakfast concepts have higher margins than typical restaurant chains, but sources pointed to various factors, including the chain's novelty and increasing appeal over national chains such as Denny's (DENN) - Get Denny's Corporation Report. The fact that more restaurant chains are focused on lunch and dinner also means The Egg & I operates within unpopulated segment of the market.
The Egg & I, founded in 1987 in Fort Collins, Colo., includes 114 company-owned or franchised restaurants across 20 states, with a substantial presence in Colorado and Texas. Five locations across North Carolina, Virginia and Texas are expected to open soon, according to its website.
Each franchise typically generates about $1 million in annual sales, according to the latest Franchise Disclosure Document, while the cost to build and equip a typical restaurant, which is usually between 3,000 and 4,000 square feet, is between $125 and $160 per square foot. That equates to a sales-to-investment ratio of roughly 2-to-1.
First Watch, which was acquired by Los Angeles private equity firm Freeman Spogli & Co. in December 2011 for an undisclosed sum, said the acquisition will transform it into the largest restaurant chain in the breakfast, brunch and lunch category in the U.S. The combined company will encompass 267 restaurants across 26 states, plus another 18 under development in 2015.
"We're really excited about it," Ken Pendery, CEO of University Park, Fla.-based First Watch said via phone. "The culture between the two brands is so similar it's a little scary. [The acquisition] gives us greater purchasing power and we can get better contracts."
Both The Egg & I and First Watch distinguish themselves from other restaurant giants in that each open their stores around the crack of dawn and close their doors early afternoon. First Watch also boasts fresh, made-from-scratch menu items and doesn't use heat lamps or deep fryers.
Denny's restaurants are open 24/7 and also offer dinner, while DineEquity's (DIN) - Get Dine Brands Global, Inc. Report IHOP Restaurants locations also open late night.
First Watch's 153 existing restaurants includes 20 that operate under The Good Egg name and two that operate under the Bread & Co. banner, one of which is under construction. Approximately 20% of the 153 are franchised, while the combined entity will eventually have a franchise-to-company-owned ratio closer to 60-40 or 50-50, said First Watch's Pendery.
Among other restaurant chains on the block is Togo's Eateries, the West Coast made-to-order sandwich shop acquired by Mainsail Partnersmore than seven years ago. Brookwood Associates is running the sale process, a source familiar with the matter previously told The Deal.
Read more from: