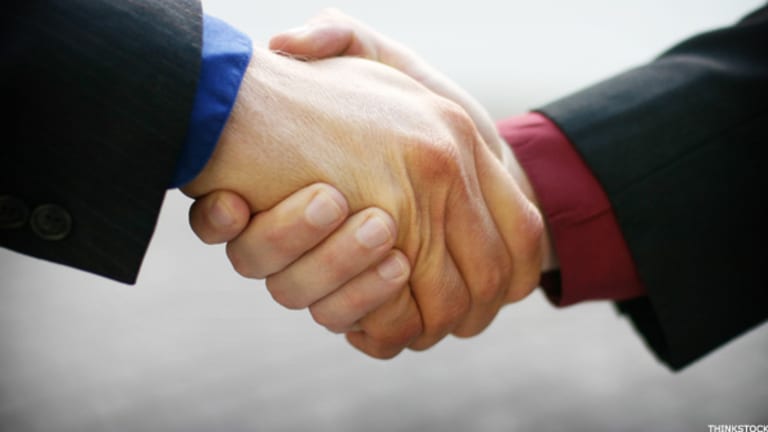 Fidelis Insurance Holdings Secures $1.5B to Launch in Bermuda
Fidelis Insurance Holdings, a Bermuda-based specialty insurance and reinsurance firm, announced it had $1.5 billion in funds from private equity firms and other investors to launch its new venture.
NEW YORK (The Deal) -- Fidelis Insurance Holdings Ltd., the newly formed Bermuda-based specialty insurance and reinsurance company, announced on Tuesday it had closed on $1.5 billion in funds from private equity firms and other investors to launch its new venture.
And Fidelis will receive a combined $650 million from private equity investorsCrestview Partners LP, CVC Capital Partners Ltd. and Pine Brook Road Partners Ltd., the statement said.
The company was founded by industry veterans Richard Brindle and Neil McConachie. Brindle will serve as CEO, while McConachie will be the company's CFO. The two previously founded Lancashire Holdings Ltd., a U.K.-based holding company that went on to become a $2.4 billion market cap firm.
Both Brindle and McConachie retired from their posts at Lancashire last year. Principals from all three private equity firms backed Brindle and McConachie at Lancashire. The remainder of the capital investment comes from individual investors, family offices and institutional investors. The total equity raised was made up of both preferred and common equity.
The company had goals to raise $2 billion, Brindle said in a telephone interview on Wednesday. Goldman, Sachs & Co. is continuing to raise funds for Fidelis, he added.
Fidelis will underwrite a book of insurance and reinsurance business focused on property, energy, aviation and marine risk classes and expects to begin underwriting immediately, according to the announcement.
The company received an A.M. Best rating of A-, which the insurance rating agency considers to be excellent.
The company intends to shift its capital and risk between insurance underwriting and investments, the statement said. This is something Brindle characterized as using "both sides of the balance sheet," in the interview. He said the company could have a great deal of its capital invested in hedge funds when the underwriting environment is less attractive and vice versa if market conditions change, he said.
The company is not likely to consider any strategic acquisitions for at least three years, Brindle said, and is focused on organic growth in the near-term.
Analyst Meyer Shields of Keefe, Bruyette & Woods said Fidelis' model is attractive and will also show the reinsurance industry that it needs to be able to expand its balance sheet flexibility. Fidelis will compete with the likes of Cayman Islands-based Greenlight Capital Re Ltd. (GLRE) - Get Free Report,  Bermuda-based Third Point Reinsurance Ltd. (TPRE) - Get Free Report, Bermuda-based Arch Capital Group Ltd. (ACGL) - Get Free Report and Switzerland-based ACE Limitedundefined, he explained.
Fidelis retained Goldman Sachs for financial advice and as placement agent for the capital raise. Fidelis also received legal counsel from a team led by Gary Boss at Clifford Chance US LLP, accounting advice from a team headed by Stuart Higgins at PricewaterhouseCoopers and financial advice from a team led by Mat Thackery at Kinmont Advisory.
Crestview Partners and Pine Brook were advised by Skadden, Arps, Slate, Meagher & Flom, and CVC Capital received advice from Cadwalader, Wickersham & Taft, AON Securities and KPMG.
Read more from