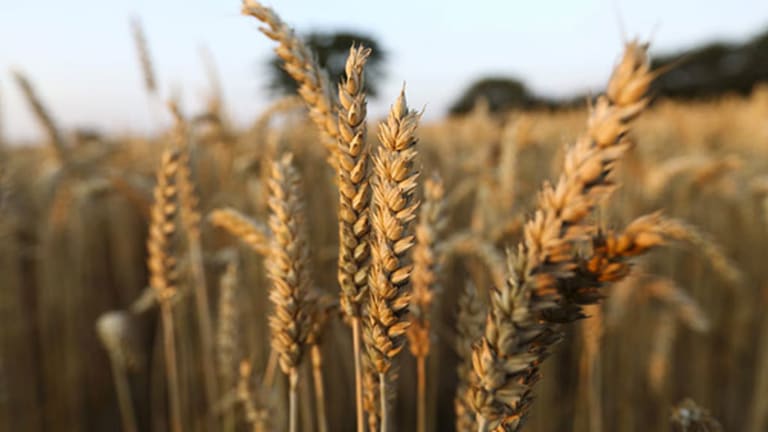 Falcone's pursuit of Andersons may be far from over
The agricultural company denies claims made by its suitor that it has not "substantively responded" to takeover proposals.
Phil Falcone's HC2 Holdings (HCHC) - Get HC2 Holdings, Inc. Report had its $1.04 billion bid for TheAndersons (ANDE) - Get Andersons, Inc. Report shot down Wednesday, but according to at least one analyst, this isn't the last shareholders of the agriculture vendor have seen of the LightSquared founder and his holding company.
HC2 said after markets closed Tuesday that it offered to buy Andersons for $37 per share, or $1.04 billion, plus the assumption of $402 million of the target's debt as of March 31. Andersons fired back Wednesday morning, saying its board had unanimously rejected the most recent offer as well as another "non-binding, highly conditional, unsolicited" proposal from HC2 in the past.
BB&T Capital Markets analyst Heather Jones said she agreed with company management that the bid severely undervalued Andersons. The firm believes the target is worth north of $50 per share, or $1.41 billion. While BB&T views the offer as positive because it sheds light on how undervalued Andersons shares are, the firm wrote Wednesday that the $37 offer is likely an opening bid that will be increased.
"We do not envision ANDE management being receptive to the offer as management views earnings as depressed and earnings power as substantially higher," Jones noted. "While we welcome the news as a very public confirmation of our view that the shares are greatly undervalued, we believe $37 is woefully short of an appropriate value and believe that HC2 is taking advantage of the impact of a cyclical downturn, combined with the aftermath of poor weather, on EPS to grab assets at bargain basement prices."
Andersons, which saw shares surge nearly 35% on the news Wednesday giving it a market cap of $960 million, conducts business across North America in the grain, ethanol, and plant nutrient sectors, railcar leasing, turf and cob products, and consumer retailing, according to its statement.
Andersons shares were up about 28.5% to above $33.30 around 3 p.m.
From what can be gathered from the HC2's letter, Andersons management has already weighed in on the unsolicited offer at its April 18 meeting of shareholders, calling the offer "too low."
HC2 went on to say it believes Andersons "has been poorly managed and has not been effective in extracting synergies of any significance from the five disparate corporate entities it owns, controls and operates."
Among the would-be-acquirer's grievances are an alleged $100 million budget for the construction of the target's new corporate headquarters, a "bloated corporate overhead expense structure couples with a poor operating performance," drooping earnings and "a stock that is dramatically underperforming the market and down over 60% from September 2014."
"Hence, we believe action is necessary to maximize value from these assets, for all shareholders, and urge the board to commence a process immediately," the hostile bidder wrote.
BB&T said Wednesday it is worth noting that "ANDE has some limitations in place regarding board member terms and nominations, but it does not have a poison pill or super-majority voting rights. In addition, there is not a significant insider ownership position."
The decision to make the hostile bid public comes after numerous attempts to negotiate a transaction directly with the target's management since January, HC2 said in its Tuesday letter to Andersons' chairman Michael J. Anderson.
Andersons' failure to "substantively" respond, forced HC2 to make shareholders aware of our proposals, the bidder wrote Tuesday.
The Maumee, Ohio-based target said it received a private, unsolicited proposal from HC2 on Jan. 29 to acquire the company for $35 per share in cash. Then, a subsequent proposal was submitted on March 22 for $37 per share in cash.
The company said that after consulting with its financial and legal advisers, it determined that both of HC2's proposals undervalue Andersons and are not in the best interests of the company or its shareholders and other stakeholders.
"We believe HC2's proposals ignore our value and prospects as a standalone entity and represent an opportunistic attempt to acquire the company at a low point in the industry cycle," Anderson, the chairman, said in the statement.
The target further said that among inaccuracies and misleading statements in HC2's May 17 letter, the claim that Andersons "did not substantively respond to its $37 per share offer is patently false."
Falcone, the former head of Harbinger Capital Partners and founder of wireless spectrum holding company LightSquared, which emerged from Chapter 11 bankruptcy protection in December, said in a letter Tuesday that his company is interested in acquiring all of Andersons' assets.
He did, however, say the target's "disparate asset base may prevent traditional strategic buyers from any meaningful participation in an auction as a whole."
The would-be-acquirer said it also is prepared to offer $950 million for the company's rail and grain units, but not other agribusinesses investments.
HC2 said it will provide stalking horse bids for each of the target's remaining businesses in an auction process, including its ethanol, nutrient, and retail units, as well as the investments in Lansing Trade Group LLC and Thompsons Ltd. HC2 has arranged for up to $680 million of debt financing from Cerberus Business Finance LLC, an affiliate of Cerberus Capital Management LP, along with a $60 million revolving credit facility.