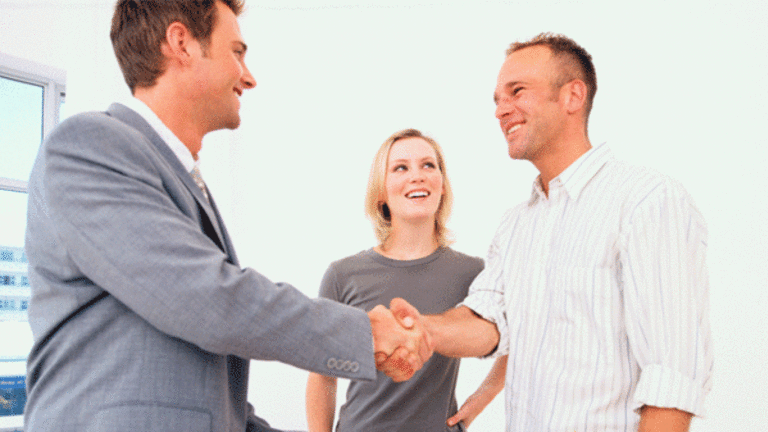 Facebook Takes $2B Leap Into Virtual Reality
Cash and stock payout for Oculus, which has yet to sell a consumer version of its headset, could total $2.3 billion.
NEW YORK (The Deal) -- Facebook's (FB) - Get Report foray into virtual reality, via the purchase of headset developer Oculus VR Inc., comes with a $2 billion up-front price tag. If the virtual reality startup hits its targets, the price could rise by another $300 million.
The cash-and-stock payout is substantial, considering that Oculus does not have a consumer version of its virtual reality headset. Eager buyers have placed 75,000 orders for its developer kit.
Considered alongside Facebook's $19 billion purchase of messaging company WhatsApp in February, the price illustrates the outsized parameters of current technology valuations.
"I think the key thing to keep in mind on this is these are all incredibly rare companies, right?" said Facebook CEO Mark Zuckerberg regarding the company's recent payouts during a Tuesday investor call.
"So we'll go a long period of time without doing anything like this and then I think we're in this kind of rare period now where we've just done two really close to each other," he added, referring to Oculus and WhatsApp.
Oculus developed its headsets for gamers, though Zuckerberg said the devices have applications in other fields and fit well with Facebook's traditional social media business.
"This is really a new social platform," he said. "By feeling truly present, you can share unbounded spaces and experiences with the people in your life. Imagine sharing not just moments with your friends online, but entire experiences and adventures."

Macquarie Capital analyst Ben Schachter suggested in a research note that Apple Inc. (AAPL) - Get ReportGoogle (GOOG) - Get Report, Microsoft (MSFT) - Get Report or Amazon.com (AMZN) - Get Report could just have easily purchased Oculus.
"As for the price tag, as with WhatsApp, there is no near-term financial model that will drive the $2 billion valuation," Schachter wrote. "The price was $2 billion because that is how much Oculus VR needed to sell, and it was likely some number above what other entities were willing to pay."
Facebook's track record with photo-sharing site Instagram, which the company acquired for $1 billion in 2012, gives the company some credibility with bold, top-dollar acquisitions.
"Instagram has been a successful acquisition in our in our view, given rapid user growth, high mobile engagement and strong monetization potential," Cowen & Co. analyst John Blackledge wrote in a report.
Instagram has grown its customer base from 22 million users at the time of the acquisition to 200 million, Blackledge observed. It could be the second-largest social network by the end of the year.
While Oculus isn't ready to ship a consumer version of its headsets, Zuckerberg told investors that the product is nearly ready.
"I mean, the quality of their product, even their development kit...they probably could ship it as a consumer thing if they wanted because it's so high quality," he said.