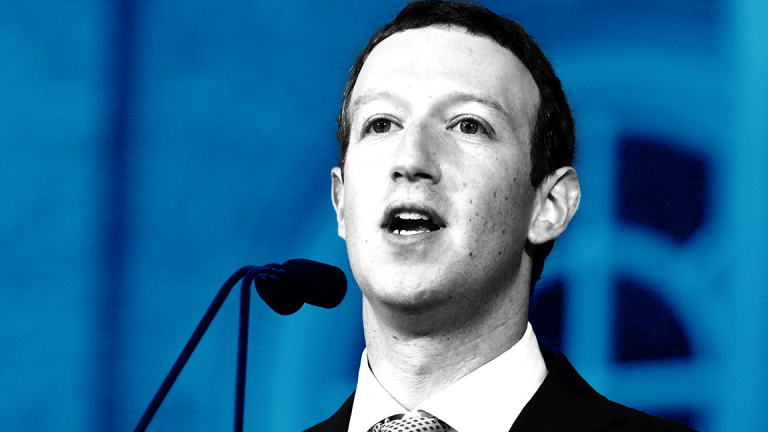 Facebook Buys Security Company Confirm to Help Shore Up Consumer Protections
Confirm's tech uses machine learning and computer vision to help authenticate people without storing troves of sensitive personal data.
As Facebook Inc. (FB) - Get Report works to build trust in the news and advertisements appearing on its social network, the company said Tuesday that it is acquiring Boston digital identity authentication company Confirm Inc.
"We are excited to welcome the Confirm team to Facebook," a spokesperson said in a written statement. "Their technology and expertise will support our ongoing efforts to keep our community safe." Confirm noted the deal on its web site and stated that it will wind down its ID authentication software as it joins Facebook.
While Facebook did not elaborate on the strategy, the company has been making a public effort to root out fake news and dubious political advertising and to emphasize connections between actual friends over business and media postings. In the wake of the Equifax Inc. (EFX) - Get Report hack last year, companies are on notice to protect personal data.
Confirm raised $4 million from Cava Capital in 2015, according to Crunchbase. Clients include "a number of Fortune 50 companies" in finance, healthcare, insurance, retail and other sectors, the company disclosed in press release last year.
The Boston company's technology uses machine learning and computer vision technologies to help companies verify identities using a driver's license or other ID without storing data that can be hacked.
Facebook is a holding in Jim Cramer'sAction Alerts PLUS Charitable Trust Portfolio. Want to be alerted before Cramer buys or sells FB? Learn more now.
"The Confirm platform analyzes fraud prevention details on physical, government-issued ID to perform deep data analysis for all of the information the document contains to verify an individual's identity," Confirm explained in a December blog post about the hack of Uber Technologies Inc. that compromised drivers license numbers and other data of more than 600,000 drivers. "Relying on a single key attribute, such as a license number, creates a natural attack vector. This information alone is no stronger than a social security number or out-of-wallet question."
Former FCC Chairman Thomas Wheeler addressed the protections to personal data when he joined the company's advisory board in May 2017. "Confirm has constructed a solution that gives corporations a powerful way to authenticate identity without storing the kinds of personally identifiable information that are both typical in traditional identity authentication solutions and unfortunately the focus of cyber attacks," Wheeler said in a statement at the time.
Facebook has plenty of reasons to improve authentication and to protect consumers. 
Protecting consumer data has become a hot-button issue. Senators grilled executives of Equifax and Verizon Communication Inc.'s Yahoo! over their security breaches in November, and it is not difficult to imagine Federal legislation akin to the Sarbanes-Oxley Act to protect personal information. The stakes are going to be raised in Europe in May, when the European Union's  General Data Protection Regulation takes effect. The GDPR will fine companies that do not adequately protect data €20 million or 4% of their global annual turnover--whichever is greater.
Facebook itself drew criticism for Russian interference in the 2016 elections via its social network. The company may feel some heat to improve its ability to authenticate news sources and advertisers with the mid-term elections looming. "The 2016 US presidential election brought to the fore the risks of foreign meddling, 'fake news' and political polarization," Facebook Product Manager for politics and elections Samidh Chakrabarti said in a Monday blog post. "The effect of social media on politics has never been so crucial to examine."
Founder and CEO Mark Zuckerberg pledged to improve the integrity of content on the site, in a September post on the social network. "We are increasing our investment in security and specifically election integrity," Zuckerberg wrote. "In the next year, we will more than double the team working on election integrity. In total, we'll add more than 250 people across all our teams focused on security and safety for our community."
Editor's note: This article was originally published by The Deal, a sister publication of TheStreet that offers sophisticated insight and analysis on all types of deals, from inception to integration. Click here for a free trial.