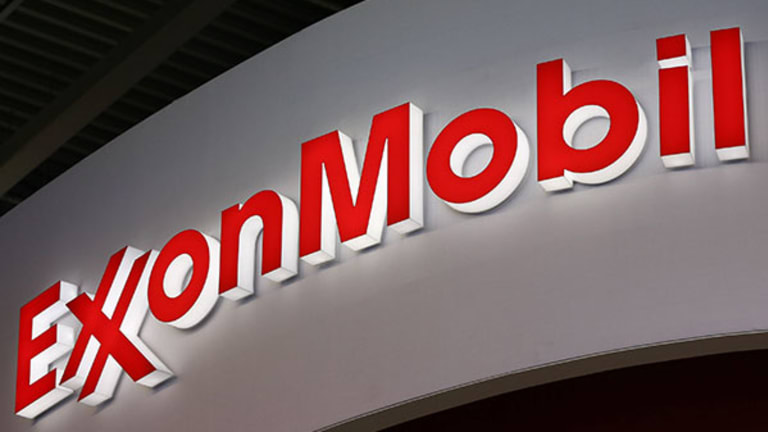 After sitting on the sidelines of much of the U.S. shale play over the past two years, Exxon Mobil (XOM) - Get Exxon Mobil Corporation Report is now doubling down in the lucrative Permian Basin in a deal worth up to $6.6 billion.
The oil giant is acquiring companies owned by the Bass family of Fort Worth, Texas, that have an estimated resource potential of 3.4 billion barrels of oil equivalent. The transaction will double Exxon's Permian Basin resources to 6 billion barrels of oil equivalent.
Exxon will make an upfront payment of $5.6 billion in stock, along with a series of additional contingent cash payments totaling up to $1 billion, which is to be paid beginning in 2020 and concluding in 2032. RBC Capital Markets notes that the $5.6 billion in shares would represent an approximately 1.5% increase in share count.
"This investment gives us an exceptional Delaware Basin position in a proven multi-stacked play that can generate attractive returns in a low-price environment," Exxon CEO Darren Woods said in a statement. "By utilizing ExxonMobil's technological strength coupled with its unconventional development capabilities we can drill the longest lateral wells in the Permian Basin, reducing development costs and increasing reverse capture," said Woods.
The acquired companies hold approximately 275,000 acres with production of more than 18,000 net oil equivalent barrels per day, of which about 70% is liquids. The bulk of those acres are in the Delaware Basin, with more than 60 billion barrels of oil equivalent estimated in place. The Delaware Basin is part of the larger Permian basin. 
Currently, the Irving, Texas-based company produces about 140,000 net oil-equivalent barrels per day across its Permian Basin leasehold.
"We think this is a slight positive for XOM, given that one of the main criticisms of the company is an undersized position in U.S. shale, particularly in the Permian," RBC Capital Markets Analyst Brad Heffern wrote in a research note Tuesday. 
XOM shares were rising slightly during the trading session Tuesday morning.
Employees of TheStreet are restricted from trading individual securities.