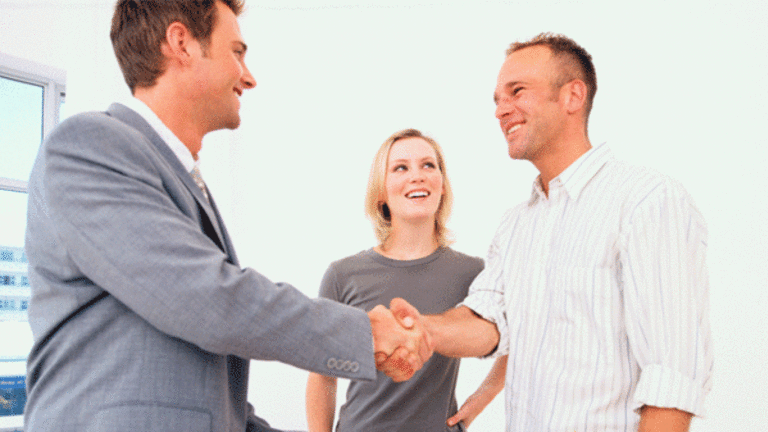 E.W. Scripps Combines Print, TV Assets With Regional Peer
Joins with Journal Communications to separate the businesses into two publicly-traded companies.
NEW YORK (The Deal) -- Regional media companies E.W. Scripps (SSP) - Get Free Report and Journal Communications (JRN) said Thursday they intend to merge and then separate television and newspaper assets into two publicly-traded companies.
Scripps, of Cincinnati, is the owner of 21 local television stations as well as daily newspapers in 13 U.S. markets and a collection of local and national digital information sites. Milwaukee-based Journal meanwhile owns or provides services for 14 television and 35 radio stations in 11 states and publishes the Milwaukee Journal Sentinel.
The companies said post-deal the merged broadcast company, which will keep the E.W. Scripps name and Cincinnati base, would own television and radio stations serving 27 markets and reaching 18% of U.S. television households, ranking as the fifth-largest independent television group. The newspaper company, to be called Journal Media Group and based in Milwaukee, would operate publications in 14 markets and generate annual sales of more than $500 million.
Terms of the deal call for Journal class A and class B shareholders to receive 0.5176 Scripps class A shares and 0.1950 shares in the new Journal Media. Current Scripps holders will receive 0.25 shares in Journal Media. Post deal, current Scripps shareholders will own 69% of the broadcasting entity and 59% of the print firm, with Scripps shareholders also promised a $60 million special cash dividend.
The companies said that the moves would create about $35 million in annual synergies spread across the two new entities, resulting in two focused firms better able to compete in their respective markets.
"In one motion, we're creating an industry-leading local television company and a financially flexible newspaper company with the capacity and vision to help lead the evolution of their respective industries," Scripps chairman and CEO Rich Boehne said in a statement. "For shareholders, this deal should unlock significant value as both companies gain efficiency, scale and more focus on the industry dynamics unique to these businesses."

Post-deal Boehne is expected to run the new broadcast-focused Scripps. Journal Media will be run by current Scripps senior vice president Tim Stautberg, with Journal Communications chairman and CEO Steven J. Smith serving as non-executive chairman of that company's board.
Smith said that the deal "will create two solid media businesses that will continue to serve their communities with a commitment to integrity and excellence that has been built over many years."
The deal comes during a period of consolidation among television station owners, and could position Scripps to more easily participate as either a buyer or a seller by providing it more financial flexibility and also by freeing it from regulations that limit companies from controlling substantial television, radio and print assets in a single market.
Scripps said that its post-deal balance sheet would allow it "plenty of capacity for additional acquisitions." Journal Media meanwhile would carry no debt post-deal, giving it a strong foundation in which to "navigate the ongoing transformation of the local media landscape."
Journal Communications was advised on the deal by Methuselah Advisors. Wells Fargo Securities acted as adviser to Scripps, with Evercore Partners (EVR) - Get Free ReportRoger Altman, Jonathan Knee, Saul Goodman, Jason Sobol, Nathan Graf, Jaison Thomas, James Lilly, Emily Zhou, Jeffrey Yoon and Stephanie Li advising the Scripps family.