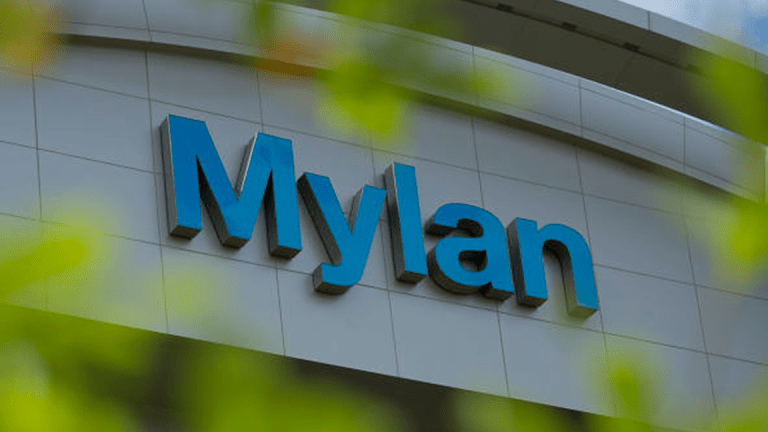 EpiPen Maker Mylan to Explore Options, Shares Sink
The drugmaker 's board said the U.S. public markets 'continue to underappreciate and undervalue' the company's diversified business.
Drugmaker Mylan NV (MYL) - Get Report said Wednesday, Aug. 8, that its board is "actively evaluating" alternatives.
The news release did not specify the options being explored. The board has not set a timeframe for the strategic review.
"[W]e believe that the US public markets continue to underappreciate and undervalue the durability, differentiation and strengths of Mylan's global diversified business, especially when compared to our peers around the globe," the board said.
The announcement comes as Mylan unveiled second-quarter numbers. The company reported adjusted diluted EPS of $1.07, down 3% from the year-ago period. Revenue declined 5% to $2.81 billion.
Analysts had forecast, on average, adjusted EPS of $1.22 on revenue of $2.96 billion, according to Bloomberg.
Shares of Mylan were trading at $37.20 ahead of the open on Wednesday, down 3.5%.