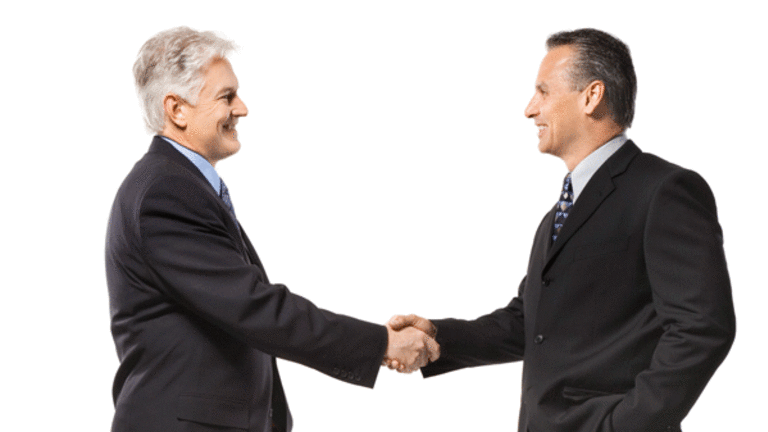 Energy Future Lights up Chapter 11 Petition
Following months of speculation on when it would file for bankruptcy, private equity-backed Energy Future Holdings has commenced Chapter 11 proceedings to implement a restructuring that would split the company between creditors and eliminate more than $26 billion in debt.
NEW YORK (The Deal) -- Following months of speculation on when it would file for bankruptcy, private equity-backed Energy Future Holdings has commenced Chapter 11 proceedings to implement a restructuring that would split the company between creditors and eliminate more than $26 billion in debt.
The Dallas electricity provider, once the subject of what was the largest leveraged buyout ever to that time, submitted a petition on early Tuesday morning in the U.S. Bankruptcy Court for the District of Delaware in Wilmington.
Judge Christopher S. Sontchi has not yet set a hearing on the company's first-day motions, including a request for joint administration of the case with those of 70 affiliates, but the company said in a statement it expected a hearing within 48 hours.
Energy Future Holdings has lined up $4.48 billion in debtor-in-possession financing for electricity generating subsidiary Texas Competitive Electric Holdings Co. LLC and $7.3 billion for Energy Future Intermediate Holding Co. LLC, its electricity transmission unit. The company has not yet identified the lenders or released any DIP terms.
If approved, Energy Future Holdings' aggregate DIP financing would be the second-largest in bankruptcy history, behind General Motors Corp.'s $34.48 billion in 2009, according to The Deal Pipeline. Separately, the two loans would be the fifth- and seventh-largest DIPs ever.
Energy Future Holdings said it aims to confirm a reorganization plan within nine months of the petition date and exit Chapter 11 within 11 months.
The debtor said it has "substantial support" from various creditor groups but has not yet filed a restructuring support agreement. The company's board of directors voted on Monday to allow the company to enter bankruptcy.
"We are pleased to have the support of our key financial stakeholders for a consensual restructuring," president and CEO John Young said. "With this restructuring plan, we now have a path to a sustainable capital structure that would put EFH and its family of companies in an even stronger position in the long term to deliver for all of our stakeholders, including our customers, our employees and our business partners."
The company's proposed transactions would eliminate $2.5 billion in EFIH debt through a capital infusion of $1.9 billion from certain unsecured noteholders. That capital and all Energy Future Holdings and EFIH unsecured notes would be converted into equity in the reorganized parent. Certain unsecured noteholders also would receive unspecified cash. The deal also would wipe out $600 million in Energy Future Holdings debt.
TCEH, meanwhile, would hand its equity and cash proceeds from a new debt issuance to its first-lien lenders in exchange for the elimination of $23 billion in debt. TCEH owes $1.75 billion on 11.5% senior secured notes due Oct. 1, 2020, and $1.57 billion on 15% senior secured second-lien notes due April 1, 2021.
Formerly known as TXU Corp., Energy Future Holdings is owned by a group of private equity firms that includes Kohlberg Kravis Roberts & Co. LP, TPG Capital and Goldman, Sachs & Co. The trio paid about $32 billion in equity and assumed about $13 billion in debt in the deal to acquire the company on Oct. 10, 2007.
On April 1, TCEH missed a $50.3 million interest payment due on the 11.5% senior secured notes as well as a $58.9 million interest payment due on two series of the 15% second-lien notes. The company had 30 days to make up the missed payments.
In addition, TCEH didn't make a $10.1 million interest payment, also due April 1, on various pollution control revenue bonds, on which $289 million is outstanding. A 60-day grace period exists to make up the missed payment on the bonds, Securities and Exchange Commission filings said.
In its most recent Form 10-Q, the debtor reported a net loss of $635 million on $4.57 billion in operating revenue for the nine months ended Sept. 30. Energy Future Holdings in full-year 2012 lost $3.36 billion on $5.63 billion in operating revenue.
Energy Future Holdings listed $36.45 billion in assets and $49.7 billion in liabilities as of Dec. 31 in its petition.
The company's largest unsecured trade creditors are Holt Texas Ltd. (owed $11.4 million), ADA Carbon Solutions LLC ($10.51 million), Fluor Global Services ($9.28 million), BNSF Railway Co. ($8.35 million) and HCL America Inc. ($8.12 million).
The New York Stock Exchange announced Tuesday it was immediately suspending trading of Energy Future Holdings' corporate bonds, including the parent's 9.75% senior secured notes due Oct. 15, 2019; EFIH's 9.75% senior secured notes due Oct. 15, 2019; and EFIH's 10% senior secured notes due 2020.
"NYSE has determined that the company is no longer suitable for listing," the exchange said, citing the Chapter 11 filing.
Energy Future Holdings already faces resistance to its venue choice, meanwhile, with Wilmington Savings Fund Society FSB seeking to transfer the case to the Northern District of Texas. Wilmington FSB, as trustee on second-lien notes issued Oct. 6, 2010, in a Tuesday motion said the company's connection to Delaware is "thin" and that it does not make sense to file the case so far from the debtor's Dallas headquarters. Wilmington FSB accused Energy Future Holdings of selecting "the venue most advantageous to implementation of the restructuring agenda favored by senior lenders and management."
Wilmington FSB on Tuesday also filed a motion for leave to conduct discovery to look into alleged "historic and ongoing mismanagement of the debtors" and alleged potential efforts by senior management to artificially depress the company's enterprise value to facilitate the pending restructuring.
TCEH owns utility TXU Energy and Luminant, an electricity generation, mining and wholesale energy trading and power marketing company. TXU Energy has more than 1.7 million customers in the Lone Star State, while Luminant has roughly 15,400 megawatts of generating power.
EFIH owns nonbankrupt Oncor, which has the largest electricity distribution and transmission system in Texas.
Debtor spokesman Allan Koenig and debtor counsel Chad J. Husnick and Steven N. Serajeddini of Kirkland & Ellis LLP did not return calls for comment.
James H.M. Sprayregen, Richard M. Cieri, Edward O. Sassower, Stephen E. Hessler and Brian E. Schartz of Kirkland & Ellis are also debtor counsel. Mark D. Collins, Daniel J. DeFrancheschi and Jason M. Madron of Richards, Layton & Finger PA are local debtor counsel.
Roger Altman leads an Evercore Partners Inc. team providing financial advice, while Alvarez & Marsal LLC is restructuring adviser.
Paul, Weiss, Rifkind, Wharton & Garrison LLP represents TCEH's first-lien lenders. Jim Millstein, Adam Preiss, Elizabeth Abrams and Jane Vris of Millstein & Co. LLC are financial advisers for the lenders.
Akin Gump Strauss Hauer & Held LLP is counsel to EFIH unsecured creditors supporting the restructuring, and Centerview Partners LLC is the unsecureds' financial adviser.
Richard G. Mason and Austin T. Witt of Wachtell, Lipton, Rosen & Katz represent the debtor's equity holders. Tim Coleman and Steven Zelin of Blackstone Advisory Partners LP are their financial advisers.