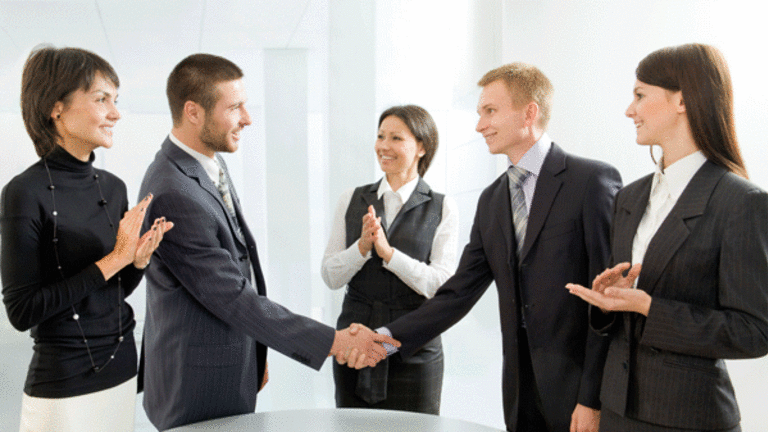 Endurance Increases Hostile Aspen Bid
Insurance company also seeks to increase size of the target's board.
Insurance company also seeks to increase size of the target's board.
NEW YORK (The Deal) -- Insurance firm Endurance Specialty Holdings (ENH) on Monday increased its hostile offer for rival Aspen Insurance Holdings (AHL) by $2 per share and announced plans to try to increase the size of the target's board.
Bermuda-based Endurance said it was increasing its offer to $49.50 per share, from $47.50 per share, and that it would push to convene a special meeting of Aspen shareholders to consider an increase in the size of Aspen's board to 19 members from 12. The increase, if approved, would mean a majority of Aspen directors would be up for election at the company's 2015 annual meeting.
Endurance went public with a $3.2 billion offer for Aspen in mid-April after it was frustrated in attempts to negotiate a consensual combination. The company said it believes it can extract more than $100 million in annual costs via a deal. Aspen, of Bermuda, said it believes Endurance's offer undervalues the company. Aspen chairman Glyn Jones blasted the rationale behind the offer, saying the deal "represents a strategic mismatch, carries significant execution risk, and would result in substantial dis-synergies." Endurance said it communicated the sweetener to Aspen on May 7, but the target's board through financial advisers on May 12 said it had rejected the higher offer and said it had no interest in negotiating with Endurance.
Endurance is trying to let Aspen holders decide on the merits of the offer. Endurance chairman and CEO John R. Charman in a statement said that "many" Aspen shareholders "have expressed broad support for the strategic and financial merits of the proposed transaction" and called on Aspen's board to come to the table. Endurance also said it has entered into a commitment letter with Morgan Stanley (MS) - Get Report to receive a $1 billion bridge loan facility to help fund the deal.
Morgan Stanley and Jefferies LLC are providing financial advice to Endurance, with a Skadden, Arps, Slate, Meagher & Flom team including Todd Freed, Richard Grossman, Andrew Alin and Sally Thurston, and ASWLaw. serving as legal counsel. Aspen is being advised by Goldman Sachs (GS) - Get Report, Wachtell, Lipton, Rosen & Katz and Willkie Farr & Gallagher.