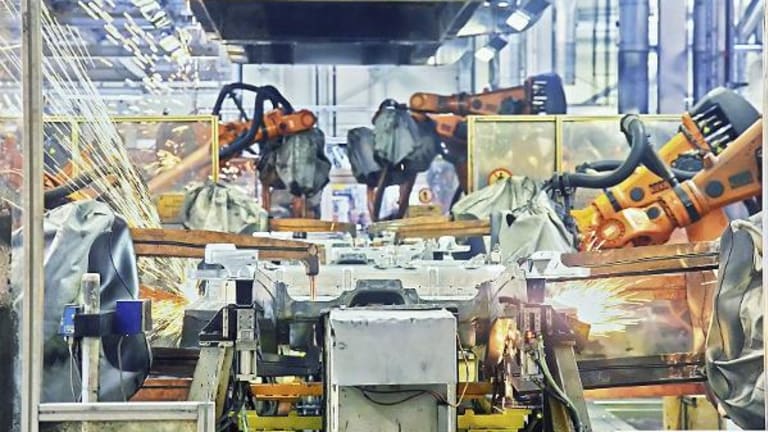 Emerson Electric Still Vulnerable as Rumors Swirl, Potential Activists Prowl
Flat sales and tepid guidance render the company vulnerable. It's time for executives to take a hard look at the portfolio, especially with Nelson Peltz lurking about.
NEW YORK ( The Deal) -- Emerson Electric  (EMR) - Get Emerson Electric Co. Report has been a laggard of late. So much so the company executives should start to consider breakup options, before an activist shows up to plot a course for them.
St. Louis-based Emerson earlier this month reported fiscal second-quarter earnings per share of 65 cents, falling short of both the 76 cents consensus estimate and last year's 77 cents per share result. Total sales fell 7% year over year, and the company warned that it expects underlying sales to come in flat to up 2% for the year.
The company's  issues include forex concerns and a slowdown in energy markets that has cut into its industrial automation unit, as well as falloffs in its network power equipment business. Shares are down 9% over the last year, compared to a 10% gain for the S&P 500. 
Emerson late last year sold its power transmission business to Regal Beloit  (RBC) - Get Regal Beloit Corp Report after receiving what it called "unsolicited inquiries" for the unit. Its next divestiture figures to be a more proactive move.
Company chairman and CEO David Farr's presentation at the  Electrical Products Group investor conference last week was full of talk of transformation, leading many observers to believe Emerson is considering following in the path of fellow industrials SPX (SPW) , Danaher (DHR) - Get Danaher Corporation Report and even General Electric (GE) - Get General Electric Company Report in streamlining its portfolio.
Emerson, despite its issues, has a strong collection of products with brands including Rosemount sensors, Fisher valves and Copeland compressors, and its remote monitoring and diagnostic tools make it relatively well-positioned to profit from the burgeoning Internet of things sector. Its game plan likely involves selling off network power, which has been the subject of a multi-year review, and perhaps parts of its industrial automation operation.
Nomura Securities analyst Jonathan Wright called Emerson "potentially the biggest beneficiary from portfolio changes" among the companies who presented at the conference. The analyst notes that Emerson's underperforming network power unit has seen capex fall 30% over the past three years as the company has invested in other areas and said the unit could benefit from life as a standalone.
"We see potential for [Emerson] to regain a premium multiple with a more focused portfolio given the high quality of its assets, and we think management is increasingly willing to contemplate such a reorganization," Wright said in a research note.
If management isn't willing, it could get a push. Trian Fund Management LP  head Nelson Peltz was also on hand at the Electrical Products Group conference, making the argument to investors that underperforming businesses are often neglected inside a large corporation and value can be unlocked by pushing for divestitures.
In the weeks since Peltz lost his bid for board seats at E.I. du Pont de Nemours  (DD) - Get DuPont de Nemours, Inc. Report, Emerson has been one of a number of companies mentioned as the noted activist's next target. Though there is no evidence so far to back up the rumors, Emerson would appear to represent just the sort of a breakup opportunity he was discussing.
The road map is there. It's time for Emerson to get moving.

This article was originally posted on TheDeal on May 28.
Read more from: