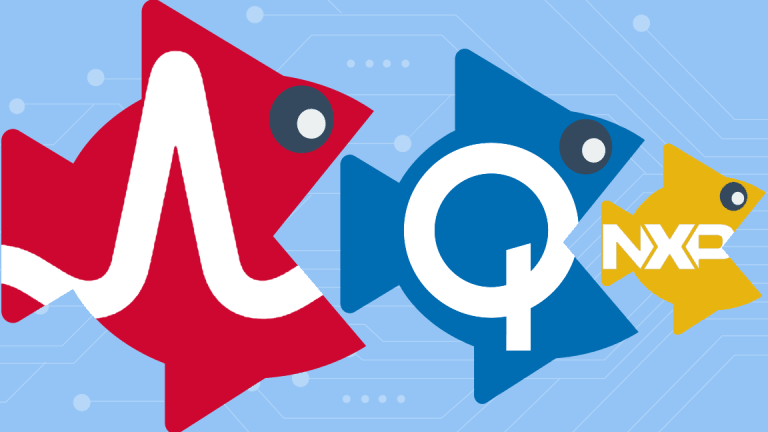 Elliott Says NXP Worth $135 a Share
The situation is complicated by the fact that Qualcomm is itself in the midst of a hostile takeover attack from rival Broadcom.
Elliott Management, the activist hedge fund pushing for Qualcomm Inc. (QCOM) - Get QUALCOMM Incorporated Report  to raise its bid for Dutch chipmaker NXP Semiconductors NV (NXPI) - Get NXP Semiconductors NV Report  said on Monday that it believes the firm is worth $135 a share, "far above" the current $110 a share offer.
The situation is complicated by the fact that Qualcomm is itself in the midst of a $130 billion hostile takeover attack from rival Broadcom Inc. (AVGO) - Get Broadcom Inc. Report . Broadcom is seeking to oust Qualcomm's entire board and on Monday said that it had filed a premerger notification under the Hart-Scott-Rodino antitrust rules.
Hock Tan, President and Chief Executive Officer of Broadcom, stated, "Our Board and management team are committed to consummating this transaction as soon as possible."
Elliott's employing a tactic he's used before, and that has become known as bumpitrage. In this situation, Elliott owns about 6% of NXP that it purchased following news Qualcomm agreed to buy it. Then, as a shareholder in the acquired company, Elliott is pushing for a higher price. Qualcomm needs 80% of NXP shareholders to approve the Qualcomm acquisition for it to fully close.
Qualcomm quickly responded with a statement arguing that Elliott's value assertion for NXP is "unsupportable and clearly nothing more than an attempt to advance its own self-serving agenda." Qualcomm said it is committed to closing the NXP acquisition for $110 a share. 
Facing Broadcom's hostile bid, Qualcomm (QCOM) - Get QUALCOMM Incorporated Report  CEO Steve Mollenkopf on Thursday, Dec. 7 said that he is sure there will be "lots of discussions" about the price of the semiconductor company's pending $47 billion NXP Semiconductors NV (NXP) acquisition after the deal receives its final regulatory approval in the coming weeks.
"We're focused on getting our [NXP acquisition] through regulatory approval," Mollenkopf said in Washington at an Economic Club of Washington event. "We think it will close either this calendar year or early next year and then there will be some discussion about how to get it to close. We think the price is a full price, but I'm sure there will be lots of discussion about that."
Elliott's letter said that as well as believing the shares are worth $135 each it also, "believes Qualcomm's offer of $110 per share is acting as a ceiling on NXP's valuation - NXP's peers have traded up 65% since rumors of Qualcomm's interest arose, outperforming NXP by 25%."
In an ironic twist for an activist hedge fund, Elliott accused Qualcomm of opportunism, arguing that the company took advantage of certain identifiable temporary circumstances and, "NXP's stock price was depressed in 2016" and Qualcomm's $110 per share offer "took advantage of those anomalies."
Elliott said its bankers at UBS produced a valuation report for it and that it will provide the report soon to fellow shareholders.
Qualcomm will be highly incentivized to get the NXP deal done as a defensive tactic against the Broadcom attack. That could play right into the hands of Elliott Management because Mollenkopf and Qualcomm's board may be amenable to hike its bid for NXP just to wrap up the deal, creating additional complications for Broadcom's offer.
-- Ronald Orol contributed to this report.
More of What's Trending on TheStreet: