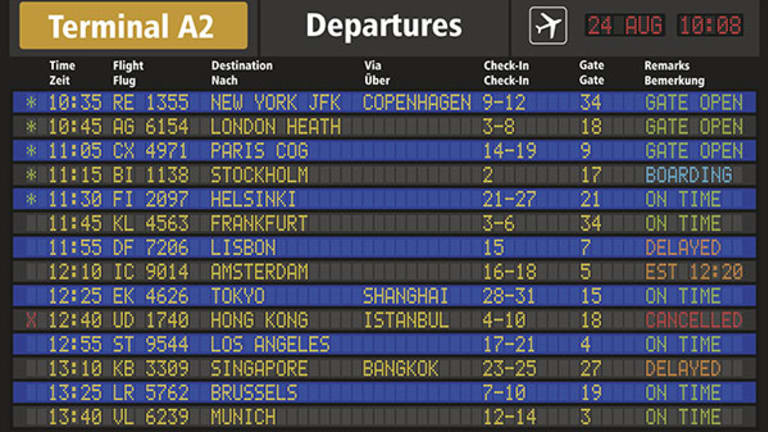 EC Extends Deadline on IAG Deal for Aer Lingus
Anti-trust watchdogs have moved the deadline from July 1 to July 15.
Anti-trust watchdogs have moved the deadline from July 1 to July 15.
NEW YORK ( TheDeal) -- The European Commission will take another two weeks to review International Consolidated Airlines Group's €1.4 billion ($1.57 billion) offer for Ireland's Aer Lingus Group to decide whether concessions offered by the buyer are enough to allay competition concerns.
Antitrust watchdogs have moved the deadline for their routine review to July 15 from an original date of July 1, the EC's online case docket shows. The regulator never comments on pending cases, but automatically extends Phase 1 probes by 10 working days if remedies are offered in accordance with EU merger rules.
An IAG spokesperson declined to comment on the case. "IAG's engagement with the Commission is ongoing and it would be inappropriate to comment further at this stage," the airline said in an emailed statement.
IAG, the London-based owner of British Airways and Spanish carriers Iberian and Vueling, published its offer document for Aer Lingus last Friday. It's offering €2.50 a share, along with a dividend of €0.50 a share.
The Irish government has already agreed to tender its 25.1% stake in Aer Lingus after a series of turbulent negotiations over the future of Aer Lingus's take-off and landing slots at London's Heathrow Airport.
IAG's offer is conditional on approval from Aer Lingus' largest shareholder, Ryanair Holdings, and on it securing a 90% Aer Lingus stake.
It's anyone's guess as to Ryanair's next move. For years, it has stubbornly refused to obey a U.K. regulator's sell-down order to cut its stake from 29.8% to 5%, leaving IAG - and investors - in the dark about its plans.
The European Commission has twice blocked Ryanair from a takeover swoop on Aer Lingus itself, first in 2007 and then again in February 2013.
Brussels' most recent prohibition, under then-competition chief Joaquín Almunia, came after four sets of remedies submitted by Ryanair failed to fly with regulators, including an offer to sell Aer Lingus operations on 43 routes where its activities overlap with Ryanair to U.K. low-cost carrier Flybe Group, and a commitment from IAG to take over three routes between London's Gatwick Airport and Ireland.
Read more from: