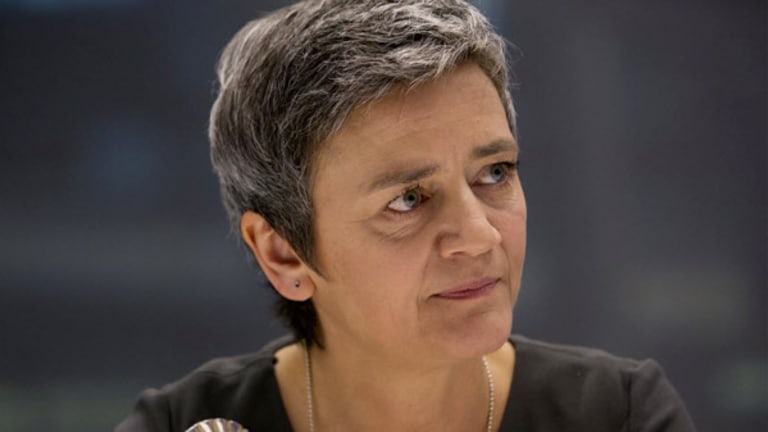 European Commission Blocks Hutchison's $15 Billion Purchase of U.K.'s O2
The Hong Kong conglomerate says it may appeal against the veto.
The European Commission today dashed any residual hopes that CK Hutchison would be able to create Britain's leading wireless services company by merging its 3G UK unit with the O2 business of Spain's Telefónica (TEF) - Get Telefónica SA Report by slapping a veto on the £10.2 billion ($14.9 billion) transaction.
As widely expected, Brussels antitrust regulators nixed the proposal, citing "strong concerns" that the elimination of one of Britain's four wireless services providers would push up prices for U.K. consumers and lead to less choice. It said that remedies offered by Hutchison to address concerns raised during its in-depth review were inadequate.
"We want the mobile telecoms sector to be competitive, so that consumers can enjoy innovative mobile services at fair prices and high network quality. The goal of EU merger control is to ensure that tie-ups do not weaken competition at the expense of consumers and businesses," said EC competition chief Margrethe Vestager in a statement.
"Allowing Hutchison to takeover O2 at the terms they proposed would have been bad for U.K. consumers and bad for the U.K. mobile sector," she added.
Hutchison, which is also waiting for EC clearance of the merger of its Italian wireless operation with Vimpelcom's (VIP) local business, said it found the U.K. decision "deeply disappointing" and is considering its options "including the possibility of a legal challenge."
"We strongly believe that the merger would have brought major benefits to the U.K., not only by unlocking £10 billion of private sector investment in the U.K.'s digital infrastructure but also by addressing the country's coverage issues, enhancing network capacity, speeds and price competition for consumers and businesses across the country and dealing with the competition issues arising from the current significant imbalance in spectrum ownership between the U.K.'s MNOs," the company said.