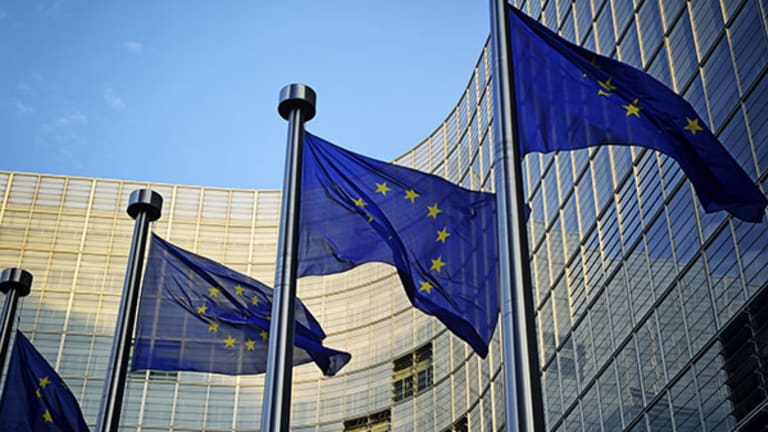 Publish date:
Drahi's Numericable-SFR Bids $11.3 Billion for Bouygues Telecom in French Phone Deal
The unsolicited offer would make Numericable-SFR France's largest wireless service provider, but the deal is likely to face government and antitrust authority opposition.
The unsolicited offer would make Numericable-SFR France's largest wireless service provider, but the deal is likely to face government and antitrust authority opposition.
LONDON (The Deal) -- Telecom billionaire Patrick Drahi has bid €10 billion ($11.34 billion) for France's No. 3 mobile service provider, Bouygues (BOUYF) Telecom, to catapult his Numericable-SFR (NUMCF) business ahead of Orange (ORAN) - Get Report to become the French market leader.
Drahi's holding company, Altice (ATCEY) , said on Monday, June 22, it had made the offer through its majority-owned Numericable-SFR. The price of the bid, which was not disclosed, was confirmed by two sources with knowledge of the situation. Altice is also in talks with smaller French rival Iliad (ILIAY) , which has been lined up to buy a portfolio of unnamed assets to help ease any Bouygues deal past regulators.
The bid for Bouygues Telecom, if successful, would continue a spate of acquisitions by Drahi that have reshaped the French telecom industry and spilled over into other European markets and the U.S. Numericable and Altice last year secured a €21.5 billion acquisition ofSFR, previously Société Française de Radiotéléphone, from Vivendi (VIVHY) after beating Bouygues in an auction of France's No. 2 wireless service provider. Drahi has since added further assets in France and Portugal and in May agreed to buy 70% of the U.S.'s No. 9 broadband provider, Suddenlink, in a deal valuing the St Louis. Mo.-based business at $9.1 billion.
Drahi's latest bid is likely to face scrutiny from regulators as it would reduce France's wireless telecom market to three players, and concentrate about 90% of subscribers roughly equally in the hands of Numericable-SFR and the former monopoly operator Orange.
"I have said before and I repeat that consolidation in the telecoms sector isn't advisable," France's economy minister Emmanuel Macron told reporters on Sunday, hours after France's Journal du Dimanche first reported Drahi's bid for Bouygues Telecom. "Employment, investment and the best service for users are the priorities. The consequences of consolidation for these things are negative."
The stance marks an about-face for the French government. Macron's predecessor, Arnaud Montebourg, last year argued in favor of a merger of SFR and Bouygues Telecom, claiming that it was needed to reduce the number of French mobile providers to three and ease "destructive competition" in the French market.
The change of mind may have been influenced by fears that a merger will reduce competition in France's upcoming auction of 4G mobile spectrum, which the government hopes will raise €2.5 billion.
Support for telecom mergers has also cooled at the European level. Europe's competition commissioner Margrethe Vestager last week warned that she saw little benefit in the domestic consolidation of telecom operators and indicated that she was likely to take a tougher line on those deals than her predecessor.
"Operators argue that if they cannot merge with their rivals in the same country they will be unable to increase their investment," she told a meeting in Paris. "I've heard this claim quite often, but I have not seen evidence that this is the case."
Drahi's side deal with Iliad, controlled by another French billionaire, Xavier Niel, will seek to ease those concerns by likely offloading both towers and bandwidth. Bouygues last year had agreed to sell its 15,000 mobile towers as well as a portfolio of 2G, 3G and 4G frequencies to Iliad for €1.8 billion as part of its failed bid for SFR.
Bouygues, controlled by the family of the same name, said last year it would review options for its telecom business, which sits alongside its larger construction operations. Orange held talks with Bouygues about 12 months ago about an €8 billion all-share offer for Bouygues Telecom, but abandoned the idea after accepting that it would struggle to win regulatory approval.
Bouygues Telecom posted a net loss of €45 million in 2014, from sales of €4.4 billion. The operation has suffered along with the wider French telecom market as margins collapsed after Iliad launched its low-cost mobile service Free in 2012.
"Bouygues confirms that it has received an unsolicited offer from the Altice Group to start negotiations with a view to buying Bouygues Telecom," the company said on Monday. "Bouygues' board of directors will meet on Tuesday... to review Altice's letter. No negotiations are in progress."
Neither Bouygues nor Altice could be immediately contacted to comment on the size of the offer.
An offer of €10 billion for Bouygues Telecom, as reported by the Journal du Dimanche, is beyond the top end of analysts' valuations of the unit, which tend toward the €6 billion to €8 billion range. Bouygues' entire market capitalization, including the value placed on its profitable media and construction operations, was €11.3 billion prior to news of Drahi's offer for the telecom unit.
Shares in Bouygues traded Monday morning at €38.25, up €4.63, or almost 14%, on their Friday close. Shares in Numericable-SFR traded at €55.12, up €7.12, or almost 15%. Altice shares, which are listed on the Amsterdam exchange, traded at €139.55, up €24.45, or just over 21%.
Drahi has secured financing for the Bouygues Telecom bid from lenders including BNP Paribas (BNPQY) and JPMorgan Chase (JPM) - Get Report, according to a source with knowledge of the situation.