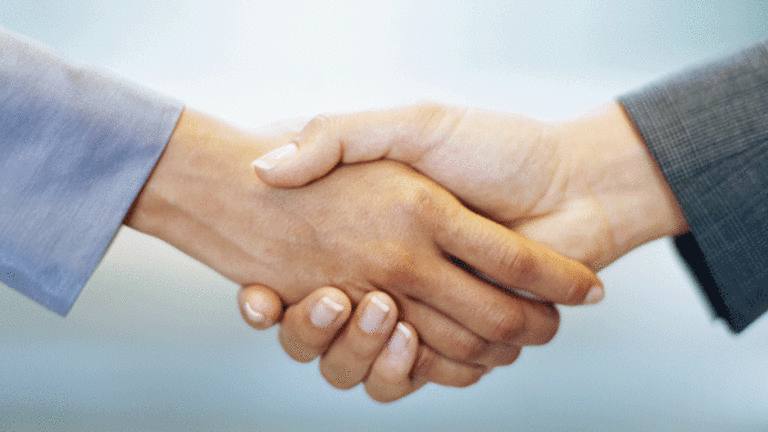 NEW YORK (The Deal) -- As part of a larger effort to shore up its balance sheet, troubled bank operator Doral Financial (DRL) has sold a $242.1 million portfolio of mortgage loans and servicing rights to FirstBank Puerto Rico in exchange for the lender canceling a $234.1 million loan.
The San Juan, Puerto Rico-based company, which runs Doral Bank, is evaluating all strategic alternatives to boost its capital position in the wake of a dispute with Puerto Rico's government over $229.88 million in potential tax refunds, which accounted for 43% of the bank's Tier 1 Capital.
The Federal Deposit Insurance Corp. sent a letter to Doral Bank on May 1, asserting that the bank may no longer count some or all of the expected tax refunds from the Treasury as Tier 1 capital, and gave the bank 120 days to submit a new capitalization plan.
After the mortgage loan sale was announced in the late afternoon on June 2, the stock, which is listed on the New York Stock Exchange under the symbol DRL, plunged 17.13% on Tuesday, June 3, closing at $2.95 with a market cap of $19.61 million. The stock closed at $3.56 on Monday.
However, some investors still see Doral Financial as a long-term turnaround case.
Steve Lococo, the president and senior portfolio manager of Omaha-based asset management firm Footprints Asset Management and Research, believes Doral Financial was making progress toward an operating turnaround before Puerto Rico's Treasury Department claimed that it didn't owe Doral Financial nearly $230 million and the FDIC sent a warning letter.
"The letter from FDIC threw a monkey wrench into [its operational efforts], and it's unfortunate," Lococo said by phone on Tuesday. However, Lococo said he doesn't believe the bank's regulators are on the cusp of a takeover.
"The FDIC is not in business to seize banks...They want to see Doral go forward," Lococo said.

Footprints has been involved with Doral Financial for four-1/2 years to five years, and Lococo said recent developments haven't pushed him to sell off his 5.56% stake or buy into the new lows. For now, he's holding steady.
"They were doing everything they need to do previous to that [FDIC] letter," Lococo said, adding that now, "They need to show progress."
Lococo has heard that the mortgage portfolio divestiture was in the works for a long time, and that it is just another step Doral Financial is taking to try to comply with regulatory requirements.
Another investor made a bullish case for Doral Financial in a May 30 13D filing that announced a 5.65% stake in the bank operator.
New York-based private equity and venture capital firm Attiva Capital Management said in the filing, "We continue to believe that this short-term mess won't stop Puerto Rico and Doral from moving forward in efforts to come out of the crisis."
The investor also referenced Puerto Rican singer Ricky Martin, asserting that "Current Puerto Rican Government needs to stop 'Livin' La Vida Loca'" - and fulfill its tax refund agreement with Doral Financial.
On June 2, Attiva said on Twitter that it had added a little more Doral Financial stock to its portfolio and noted that the bank could become a takeover target.
Attiva's managing director David Tomasello said by phone Tuesday that he would like to increase his equity stake in Doral Financial to 9.9%, and he thinks the bank will do well in the long term.
"They have enough assets," he said, adding, "The media is panicking a lot, and we're taking advantage of that."
BTIG LLC analyst Mark Palmer suggested in a report on Tuesday that Popular (BPOP) - Get Popular, Inc. Report might be interested in buying some of Doral Financial's assets, although he doesn't believe the Puerto Rico-based bank operator would want to buy the entire company.
Popular wasn't immediately available for comment.
Doral Bank is working with Gene Weil of Houlihan Lokey as its financial adviser, and has also hired economist Robert J. Shapiro as its economic and public policy adviser and Washington-based DCI Group as its PR firm.
As part of its effort to raise capital, the company sold its Doral Healthcare Finance unit, an asset-based lender, to a subsidiary of Dallas-based Triumph Bancorp on May 15 for an undisclosed sum.
Doral Bank disclosed on Monday that it received a letter from the Federal Reserve Bank of New York on Friday, May 20 ordering that it must classify the disputed tax refund as a loss and write it off of its balance sheet. The company said it disagrees with that determination.
Doral Bank primarily does business in Puerto Rico, but it also has operations in New York City and northwest Florida.
Doral Financial is the sole guarantor on $200 million in senior unsecured notes due April 26, 2022, issued by the Puerto Rico Conservation Trust Fund.
The company's two largest investors are RIMA Senvest Management LLC (7.58%) and Raging Capital Management LLC (6.83%), followed by Attiva (5.65%) and Footprints (5.56%).
Officials from RIMA Senvest and Raging Capital didn't respond to requests for comment. Doral officials weren't available to comment. Houlihan officials couldn't be reached for comment.