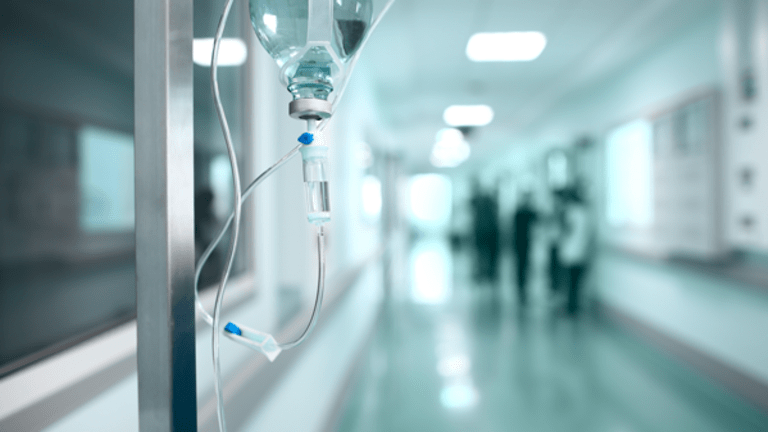 Doctors Win Local Backing for Buyout of Community's Fort Wayne System
It's questionable whether the buyout group would be willing to pay the multiple Community Health is likely to demand.
A physicians group in Fort Wayne, Ind., has made an offer to buy Community Health Systems' (CYH) - Get Community Health Systems Inc. Report eight Indiana hospitals, which operate as Lutheran Health Network.
The unsolicited offer has some local support, but it's questionable whether the buyout group would be willing to pay the multiple Community Health is likely to demand.
The hospital operator is undertaking an effort to sell non-core hospitals, but the Ft. Wayne facilities are not on the company's list of hospitals slated for divestiture.
"Ft. Wayne, in our view, has long been regarded as a key market for CYH and is not included in management's current divestiture portfolio," wrote Jefferies analyst Brian Tanquilut.
Tanquilut noted that Community Health CEO Wayne Smith said during the company's first-quarter earnings call that it will consider offers for assets not on the divestiture list. The analyst cautioned, however, that the doctors group has to pay a multiple somewhat north of the 10-times Ebitda Community has been getting for other recent divestitures. The Ft. Wayne market is considered one of Community Health's most lucrative.
"We have always viewed the Lutheran Health operations as one of CYH's 'crown jewels' and believe that it would be one of the last few assets management would want to sell," Tanquilut wrote.
He added Community Health's valuation expectations would be difficult for the physicians group to meet. He also questioned whether the hospital operator, which has embarked on a campaign to re-position itself as an operator of leading regional health systems, would let go of a market that has been counted on to be a linchpin of that strategy.
"All in all, we believe a sale of Lutheran Health is unlikely," Tanquilut wrote.
Nevertheless, a sale of the hospitals could be accretive to its equity value and reduce debt leverage, he said. Community Health shares rose 6.4%, or 60 cents, to $9.97 through early afternoon trading Friday.
Fort Wayne is one of CHS' largest regional markets. According to a recent investor presentation, Lutheran's eight hospitals and three others in Indiana account for 10% of the system's revenue.
News of the physicians' group's offer was reported after Fort Wayne City Councilman John Crawford on Thursday publicly endorsed the offer. Crawford, a physician, is co-founder of Radiation Oncology Associates in Fort Wayne. He is not a part of the buyout group, but his eight-physician practice has endorsed the buyout.
Crawford complained Lutheran's operations are subsidizing losses throughout the rest of Community Health's operations and has not received the capital improvement it needs because of financial woes in other parts of the Community Health network.
Community, one of the nation's largest investor-owned hospital companies, posted a net loss of $1.7 billion in 2016 and plans to divest 30 hospitals to reduce a $15 billion debt burden.
Community on May 12 announced that it would pay for $500 million in capital upgrades for Lutheran over the next several years.
Crawford said he was skeptical that Community would follow through and hinted that the capital plan was announced as a way to blunt support for the buyout offer.
"It's a little suspicious that that occurred a few days before this board meeting, when they've been asking for capital investment for years," Crawford added Friday at a press conference held by several members of the Ft. Wayne City Council.
Community has issued a statement declining to comment and insisting the company remains "very focused on the long-term success of Lutheran Health Network."
New Community Health CFO Thomas Aaron noted during a presentation at the Bank of America Merrill Lynch 2017 Health Care Conference Thursday that the 30 hospitals is selling would yield net proceeds of about $2 billion and would leave the hospital operator with 125 hospitals.