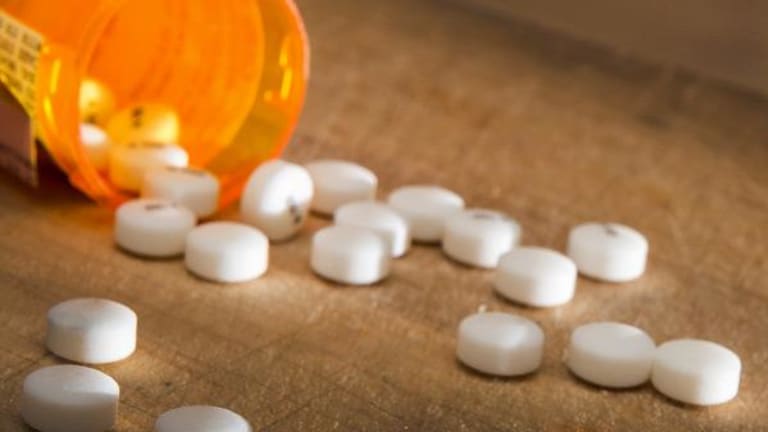 Publish date:
Depomed Switches Out CEO and Board in Making Peace With Activist Starboard
Depomed settles with activist investor Starboard and replaces its CEO and two board members.
Depomed settles with activist investor Starboard and replaces its CEO and two board members.
It looks like the battle between Depomed (DEPO) and activist investor Starboard Value is over and the loser is CEO James Schoeneck who is out.
Schoeneck resigned March 28 and was replaced by Starboard-backed Arthur Higgins, the former CEO at Bayer Healthcare. In addition to his spot in the executive suite, Higgins also will sit on the company board of directors. Higgins is also the former president of Abbott Laboratories Pharmaceutical division and lately he has been a senior advisor at the Blackstone Group.
The market didn't care for the news as Depomed shares closed down 4.5% to $14.23 Tuesday on Nasdaq. The trend continued after-hours Tuesday as shares dropped down to $13.65, off another 4%.
Schoenneck isn't the only one leaving Depomed. Samuel Saks and David Higgins are stepping off the board of directors to make way for William McKee, the former CFO at Barr Pharmaceuticals and Gavin Molinelli, a Starboard partner. They join Karen Dawes, Louis Lavigne Jr., Robert Savage, Peter Staple, James Tyree and James Fogarty, with Fogarty taking over the chairman's responsibility.
"We are pleased to have reached an agreement to work with Depomed. We believe that Arthur Higgins is an excellent choice to lead Depomed," Molinelli said in a statement. "We are excited to have found such a qualified leader for the Company. Furthermore, we believe the addition of William McKee as a member of the board of directors will add valuable industry experience to the boardroom. I look forward to working with my fellow board members to maximize value for all shareholders."
Starboard revealed last year it had taken a 9.8% stake in Depomed after the company had dispatched a hostile bid from Horizon Pharma plc. The activist investor said it was not pleased with the company's governance and found its capital allocation troubling.
While the company is clearly pleased to put its differences with Starboard behind it, Depomed dropped some bad news as well, saying its estimated net sales for the quarter will be in a range from $95 million to $100 million. FactSet Research Systems Inc. had sales estimates at $114.6 million. The previous guidance for the full year released by the company last November was $445 million to $465 million.
The company blamed its realignment of its salesforce which took effect February 1, with several sales vacancies. The company also said that wholesaler reductions and a general weakness in the opioid markets impacted its sales.
Depomed is focused on commercializing pain and neurology products with its pain products ranging from mild to severe pain levels including migraine and breakthrough cancer pain.
With an agreement in place with Starboard, the company is likely to shift gears towards an acquisition. At the Oppenheimer Healthcare Conference earlier this month, CFO August Moretti declared that the company would either sell itself off to a larger company or look to buy other companies to gain the scale it will need going forward.
In the past the company has been linked to suitors like KKR &Co. LLP backed Arbor Pharmaceuticals LLC as well as Purdue Pharmaceutical Products LP.
The company has been a target of takeover rumors ever since it won a patent fight last September over its lead drug Nucynta, and opioid drug. The company also has patent protection for Nucynta ER and Nucynta Oral.
What it doesn't have is protection from interest from Washington over how responsible the Depomed may be for contributing to the opioid abuse problem. The company received a letter March 28 from the committee on Homeland Security and Governmental Affairs and ranking member Senator Claire McKaskill requesting sales and marketing documents. Other companies receiving the same request include Johnson & Johnson (JNJ), Mylan (MYL), Insys Therapeutics (INSY) and Purdue Pharma.