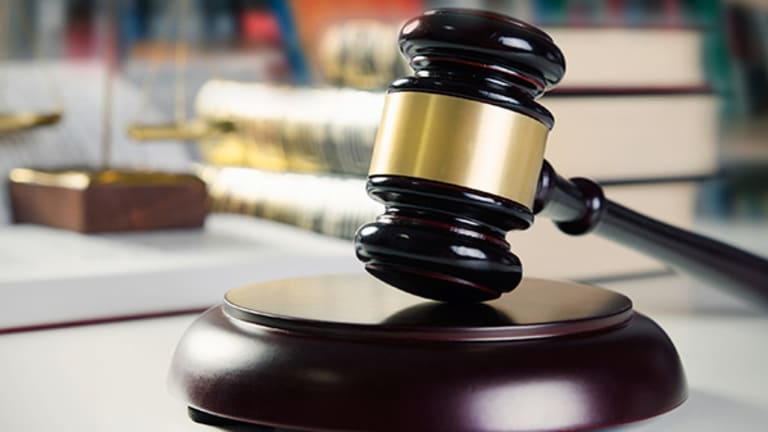 Delaware Expected to Rule in Favor of Energy Transfer on Williams Merger
Williams is expected to appeal to the Delaware Supreme Court.
The market expects the Delaware Chancery Court to rule in favor of Energy Transfer Equity's (ETE) effort to terminate its $23 billion merger with Williams Cos. (WMB) .
Williams is expected to appeal such a decision, however.
Delaware Vice Chancellor Sam Glasscock is expected to rule Friday on the legal battle over whether either Williams or Energy Transfer breached their best efforts to close the transaction between the natural gas pipeline companies.
The core of the matter has been whether Energy Transfer's counsel at Latham & Watkins LLP was independent and acting in good faith when refraining from offering an opinion that the merger satisfied a tax-free treatment under Section 721(a) of the tax code. The Deal's view of the trial is that there was no smoking gun to show that Energy Transfer pressured Latham to withhold the relevant tax opinion.
Against all odds, it looks like the judge is going to rule that Latham was acting in good faith when it decided it was unable to render the Sec.721 opinion, a tax expert said. This seems to be the case even though, implausibly, we are supposed to believe that Latham only saw the Sec.721 problem nine months after the deal was announced and only after being apprised of it by Energy Transfer's inside tax counsel, he said. If the judge makes that finding, it would appear that the merger is dead, he said.
The termination date for the merger agreement is June 28. Energy Transfer is not expected to extend the merger contract, but termination could be held off by an appeal of a Chancery Court decision that favors Energy Transfer. A decision in favor of Williams, which runs counter to the market sentiment, could require the deal close under its specific performance clause.
The deal terms include cash and Energy Transfer shares but market conditions have made the cash portion of the transaction onerous for Energy Transfer.
Williams shares traded Wednesday at $20.92, down 75 cents, or 3.5%, and at a spread of $9.63, or 44%, to their value in the deal.
Williams did not return a call.
Williams is going to appeal, a risk arbitrageur said. The court was dealing at trial with a tax issue that it may not have grasped, he said. Latham presented that they were acting impartially, but the Delaware Supreme Court, to which Williams would appeal might not accept that position as easily as the Chancery Court seems to be doing, the arb said.
Success on an appeal might not be a good bet, another arb said. At this stage there is a view that Williams should trade at $20 to $21 on a stand-alone basis. It's also a bet that Energy Transfer will trade up if the Delaware Court decides in its favor, so the trade might be to be long both Williams and Energy Transfer at this juncture, the arb said.
In the Delaware case, Williams is using Sandra Goldstein and Antony Ryan of Cravath, Swaine & Moore LLP in New York and Kenneth Nachbar of Morris, Nichols, Arsht & Tunnell LLP in Wilmington. Energy Transfer retained Michael Holmes, John Wander and Michael Charlson of Vinson & Elkins LLP in Houston and Rolin Bissell of Young Conaway Stargatt & Taylor LLP in Wilmington.
For the merger, Williams took financial advice from Barclays' Gary Posternak and Barbara Byrne and Lazard Ltd.'s Albert Garner and Doug Fordyce. For legal advice Williams tapped a Cravath team led by Minh Van Ngo and Richard Hall with Andrew Needham and Christopher Fargo on tax and a Gibson, Dunn & Crutcher LLP team led by Steven Talley, Eduardo Gallardo and Robyn Zolman.
Energy Transfer's outside legal advisers were led by Wachtell, Lipton, Rosen & Katz's David Katz, David Lam and Alison Preiss with T. Eko Stange on tax and a Latham team led by Bill Finnegan, Ryan Maierson and Mark Gerstein and Laurence Stern and Tim Fenn on tax.
This article originally appeared in The Deal, a sister publication of TheStreet.com focused on deals and dealmakers, on [June 22]. For more information about The Deal click here.