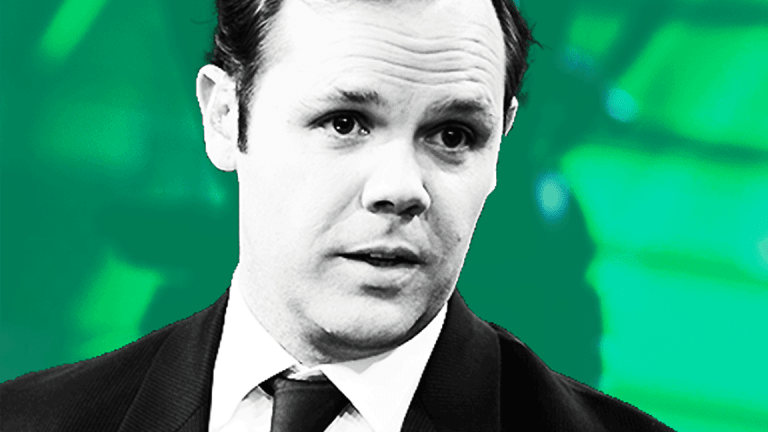 Deckers Offers to Refresh Board in 2018
Insurgent manager Mick McGuire has a change-of-control contest set to go the distance at bootmaker Deckers Outdoor.
Insurgent manager Mick McGuire has a change-of-control contest set to go the distance at bootmaker Deckers Outdoor.
Deckers Outdoor Corp. (DECK) - Get Report said Monday it plans to seat two new directors by the UGG-bootmaker's 2018 annual meeting, in an 11th-hour move intended to appease shareholders about two weeks before facing a change-of-control boardroom battle instigated by activist Mick McGuire. 
"We have always been and remain committed to strong governance practices that support stockholder value creation," said Deckers chairman John Gibbons in a statement.
The announcement comes ahead of Deckers' 2017 annual meeting set for Dec. 14, where Mick McGuire's fund, Marcato Capital Management, is seeking to install nine dissident directors on the bootmaker's board. McGuire had been pushing to have the company auction itself or at least sell off some smaller brands if a full sale fails.
McGuire, as expected, was not appeased by the move. In a statement he described the action as a a "desperate" attempt to avoid accountability for failing to achieve strategic goals. "Deckers' announcement is a clear admission that the current board lacks the skills and oversight required to properly lead the company," he said. 
The Deckers move is unusual since companies faced with activists often will seek to refresh their boards in advance of an upcoming boardroom battle, not during the 12-month period after the director fight.
For example, in March 2016, Yahoo! Inc. added two management-backed directors onto its board as it faced Starboard Value's Jeff Smith, who was threatening a change-of-control proxy fight at the technology company. Yahoo! later settled with Smith and subsequently sold itself to Verizon Communications.
Nevertheless, the Deckers offer of shaking up its board voluntarily—two incumbent directors would also step down—suggests that the company may be responding to institutional investors who want the firm to do something to gain their support in the upcoming director battle.
Marcato owns about 9% of Deckers and is the company's second-largest investor. However, control of the board will likely be decided by the vote of a few big long-term institutional investors who own big stakes. BlackRock, Vanguard and Dimensional Fund Advisers own 9.5%, 8.2%, and 8.8% respectively, according to FactSet Research Systems Inc.
The activist's campaign may be muted by the fact that Deckers concluded what appears to have been an intense auction process that finished with no buyer for the business. Last month, Deckers said it had contacted 90 potential buyers but was not able to find an acquirer, bringing to a close a strategic review that was launched under pressure from McGuire.
Also, Deckers has taken other steps of late to appease shareholders. Earlier this month, it announced it was making changes to its credit facility that otherwise was set to require more than $100 million of liabilities come due if the company approved McGuire's change-of-control slate of directors.
Marcato in October filed a lawsuit in Delaware seeking to block Deckers from unleashing the liabilities, known in the governance community as a "poison put." Earlier this month, Marcato dismissed the lawsuit after Deckers creditors agreed to eliminate the poison put.
Bruce Goldfarb, chief of proxy solicitor Okapi Advisors, suggested that the move was either intended to lock in the vote of long-term institutional investors or an action to gain their support. "It is clear that long-term investors have some concern with board composition, diversity, and tenure so making a pledge to refresh the board is a good idea," he said.
Editor's note: This article originally appeared on The Deal, our sister publication that offers sophisticated insight and analysis on all types of deals, from inception to integration. Click here for a free trial.
More of What's Trending on TheStreet: