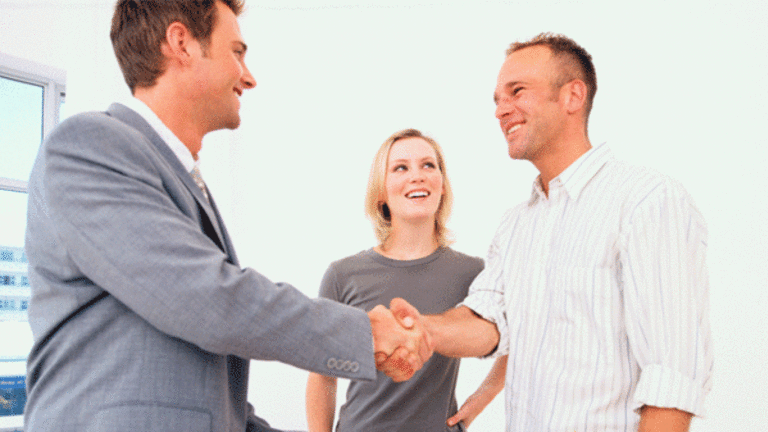 NEW YORK (The Deal) -- Rep. Carolyn Maloney is expected soon to introduce a bill she said she believes regulators, Democrats and Republicans will support that would allow business development companies, or BDCs, to increase their leverage as long as the debt hike gets shareholder backing first, according to people familiar with the discussions.
The bill is likely to obtain broad bipartisan approval on Capitol Hill if it can get the backing of the Securities and Exchange Commission. The New York Democrat, who is the second-highest ranking Democrat on the House Financial Services Committee, has been working on the measure with the committee's chairman, Rep. Jeb Hensarling, R-Texas, and other lawmakers, according to people familiar with the effort.
Her attempt comes after a previous Republican-backed bill seeking to expand these funds, which are major lenders to the lower and middle markets, failed to obtain any Democratic support, largely because SEC Chairwoman Mary Jo White wrote a letter to lawmakers opposing it. The Obama administration likely would have vetoed that previous bill, according to sources.
White said in her letter, obtained by The Daily Deal in October, that the previous bill, introduced by Rep. Michael Grimm, R-N.Y., and a similar one released by Rep. Nydia Velazquez, D-N.Y., would have allowed BDCs to issue an "unlimited" amount of preferred stock, "effectively eliminating ... limitations on leverage."
However, Maloney's compromise, according to details obtained by The Deal, would limit the total amount of preferred stock a BDC can issue, effectively putting a cap on leverage. It also would maintain Investment Company Act investor protections for retail investors and require the approval of a majority of participating shareholders to increase debt. Greater disclosure would also be needed, according to details of the bill, so that investors are aware that the BDC they are invested in has greater leverage.
It is unclear whether the SEC would support the compromise measure. SEC officials declined to comment. However, Maloney told The Daily Deal that she is working to address the SEC's concerns, adding that she was hopeful that a BDC compromise would move forward early in 2014. She said negotiations over the language of the bill are "ongoing."
Observers familiar with the measure contend that it could be amended to the Grimm legislation and brought up for a vote by the full House in the coming months. Alternatively, the measure could be considered along with the Grimm bill by the House Financial Services Committee, with the hope that it would receive a broader bipartisan support. If it did it would then be considered by the full House. People familiar with the situation contend that a strong bipartisan vote in the House would drive legislative action in the Senate, where currently no companion bill exists, but some senators are considering legislation.

Most BDCs are publicly traded private equity funds that seek to provide capital to small and midsized businesses. The goal of the 1980 statute that created BDCs is to let retail investors obtain some exposure to the private equity world, which otherwise would only be available to wealthy and institutional investors. There were about 34 public BDCs in 2013, up from 26 in 2010, according to data from financial consulting firm Cross Country Consulting. There are also a handful of privately held BDCs, a few of which are owned by large firms, including buyout shop Carlyle Group (CG) - Get Carlyle Group L.P. Report and Goldman Sachs (GS) - Get Goldman Sachs Group, Inc. (GS) Report. The publicly traded BDCs range in size from as small as $70 million to over $5 billion in market capitalization. Cross Country Consulting, in a 2013 report, found that 34 BDCs lent roughly $25 billion by the end of the first quarter of 2013, up from $16 billion in loans offered by 26 BDCs in 2010. Publicly traded BDCs must distribute 90% of their earnings to shareholders in the form of dividends.
Currently, BDCs are allowed to have a debt to equity ratio of 1-to-1, which means they can borrow $1 for every dollar of equity they have raised. The Grimm-Velazquez bills would allow these firms to increase their leverage to 2-to-1 in addition to issuing unlimited amounts of preferred stock. The Grimm bill, opposed by the SEC, passed the House Financial Services Committee with a party-line vote of 31-26.
Brett Palmer, president of the Small Business Investor Alliance, noted that five or six new BDCs formed in 2013. He said he expects another five or six new ones to open up in 2014, adding that if Congress allows BDCs to increase their leverage some private equity funds would convert into BDCs.
"Private equity fund managers working in a classic GP/LP structure need to go out and spend a couple years fundraising for their next fund," Palmer said. "But if they convert to a BDC structure they will have access to permanent capital."
Bruce Klein, director at Cross Country Consulting in New York, agreed. He said BDCs could make larger loans if they have the ability to take on more debt. He noted that BDCs could take advantage of the recently approved Volcker Rule, which hurt banks' ability to issue Collateralized Loan Obligations, a form of business loan that is not considered investment grade. "What is happening with CLOs under the Volcker Rule could drive more investments in BDCs, particularly if they could do bigger deals," Klein said.
Klein added that he doesn't see a big risk that BDCs would become overleveraged if debt caps are raised, partly, because of a regulation prohibiting secondary capital offerings unless the BDC is trading above its net-asset value. He added that most BDCs don't come near their current leverage cap.
"If they are less safe they won't be able to do a secondary raise," he said.
A lobbyist for the BDC industry said he is generally supportive of the Maloney bill, arguing that the preferred share measures that the SEC opposed in the original Grimm bill "are the least important provisions in the bill."
In a December speech, Maloney said she believed that BDCs should be allowed to play a larger role in capital formation because they did not contribute to the financial crisis of 2008. She added that they also performed well during the meltdown. "These are funds that invest in Main Street, in middle-market America," she said. "This seems like a no-brainer.