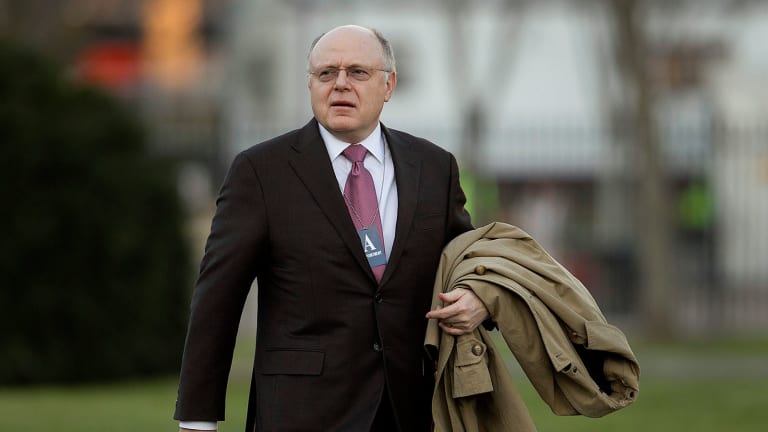 Deals of the Week: Waiting for Clarity
The week's action suggests other dealmakers may be thinking the same thing as Pfizer CEO Ian Read.
After one deal last week made it into the 2017 Top Ten —  Becton, Dickinson's (BCX) - Get Free Report $24 billion bid for C.R. Bard undefined — this week reverted to form, with no transaction cracking this year's lineup.

And that suggests that the comment that Pfizer (PFE) - Get Free Report CEO Ian Read made to analysts on Tuesday reflects a more widely held view, namely, that there is simply too much uncertainty over taxes, healthcare and geopolitics to pull the trigger on large transactions.
Said Read: "We never say never, but I believe the current environment needs to stabilize in order to be an advantageous market for big deals."
To be sure, House Republicans on Thursday finally made good on their promise to repeal the Affordable Care Act, but what the lower chamber passed in the way of the law's proposed replacement is already running into trouble in the Senate. So uncertainty still prevails on that front.
The conventional thinking is that as goes healthcare, so goes taxes, if only because of the huge revenue implications of the former. And on that in turn depends the tax holiday that would encourage U.S. multinationals to bring back the tons of cash they are holding abroad and that many observers contend would thereby refuel megadeals. After all, 90% of Apple'sundefined $250 billion plus cash hoard is stashed overseas.
Whatever the cause, last week's biggest deal, First Horizon National's (FHN) - Get Free Report $2.2 billion acquisition of Capital Bank Financial (CBF) , was barely one fifth the size of the 10th largest of the year, aircraft engine maker Safran's $10.6 billion deal for aircraft interior maker Zodiac Aerospace. The bank deal also is hardly impressive in financial terms or strategic significance, coming at a 3% discount to the target's market value and the latter's assets coming in part from the remains of three institutions that failed in the wake of the financial crisis. 
Eight or nine years later and we're still shuffling bank assets around? Uncertainty indeed. 
This article was originally published by The Deal, a sister publication of TheStreet that offers sophisticated insight and analysis on all types of deals, from inception to integration. Click here for a free trial.
PFE is a holding in our Income Seeker portfolio. Learn more now. http://secure2.thestreet.com/cap/prm.do?OID=028898
https://www.thestreet.com/story/14109832/1/sarge-i-m-not-selling-in-may-and-going-away.html