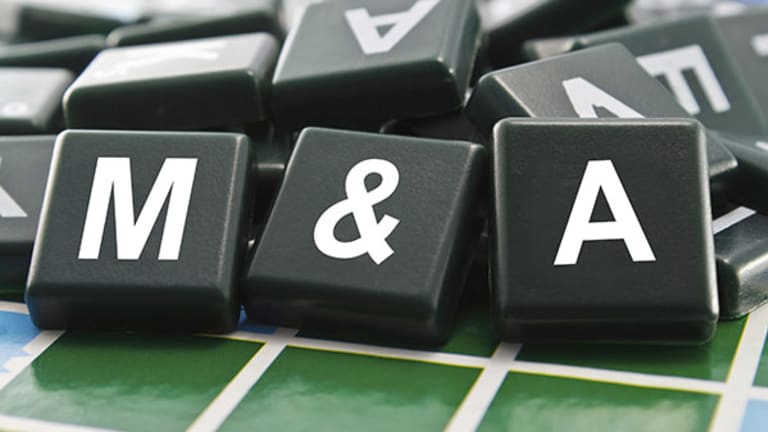 Deals of the Week: Deal Flow Still Skews Toward the Middle Market
Yahoo!'s sale of its operating business shows what the week's deals look like.
It's not as if bankers are starving. We're not going to hold a raffle for M&A intermediaries anytime soon.
The trends in the M&A marketplace, though, are very different than they were at this time last year.
Megadeals are rarer than what my grandmother used to describe as hen's teeth. 
According to experts in the middle market -- and we're talking specifically about the middle market here, not the overall M&A marketplace -- deal volume increased 10% in the in the first half of the year vs. what we were seeing in the second half of 2015.
Meanwhile, overall deal value decreased 46%, to $20.81 billion, from $38.42 billion in the second half of the year.
(The data comes from the Q2 2016 Private Equity Industry M&A Report by independent midmarket investment bank Berkery Noyes.)
"Good companies are hard to find," Mary Jo Zandy, managing director at Berkery Noyes, said in an interview. "When we talk with middle market PE firms, they're telling us they're not as busy as they'd like to be."
That scarcity is reflected in the universe of assets in PE portfolios, as well as those held in private hands. If in 2011, asset managers were selling their prime and choice cuts, now they're selling ... well, scrapple.
Take one of the week's biggest transactions -- the sale of the operating business of Yahoo! (YHOO) to Verizon Communications (VZ) - Get Free Report .
It was a long auction process. A looooong auction process. That '73 Vega didn't have its tires kicked as many times as Yahoo!'s ops did. Bidders were said to include TPG Capital, as well as Dan Gilbert, the founder of Quicken Loans, who was reportedly backed by Warren Buffett.
Verizon, which will connect the Yahoo! assets with the AOL division it bought in 2015 for $4.4 billion, is paying $4.8 billion in cash for those that CEO Marissa Mayer couldn't turn around.
Still, whatever is coming to market is coming with a premium. "Valuation is at the forefront of the M&A process," Matt Porzio, vice president of M&A strategy at Intralinks, provider of a software platform that provides virtual data rooms for due diligence.
Nevertheless, as Porzio said in a recent interview, "The middle market is extremely active."
In fact, he added, "It's near a historic level of dealmaking." Given that Intralinks' software platform sees nearly half the deal flow being conducted, his perspective is redoubtable.
A case in point is the week's biggest deal, the purchase by Analog Devices (ADI) - Get Free Report of Linear Technology (LLTC) for $14 billion. At what amounted to $60 a share, the purchase price represented a 23% premium over where Linear Tech was trading.
The deal is being conducted with $11 billion in cash and $3.3 billion in stock.
The transaction extends the broad consolidation in the semiconductor sector that has taken place over the course of the last year, as chip makers, facing rather stagnant growth conditions in their core business, find new avenues to growth.
The question going forward for dealmakers -- whether they are the asset owners themselves, the prospective purchasers, or the broader category of bankers, lawyers and consultants who comprise the advisory category -- is where prices are headed.
"I think valuations have leveled off," Intralinks Porzio said. But they've leveled off at a historic level. Nevertheless, he added, "I still see the level of activity at historic levels, as well."
Overall, the trends are what the trends have been for the first half of the year, and now into the second half. Deal flow is tremendous, dollar value not so much. In fact, the number of deals is up 62% year to date over last year, while dollar value is down 13%. Again, the disparity in the numbers points to a surge in middle market deals, and a decline in price points. But perhaps, just perhaps, dollar value is topping out. More asset holders are saying, "This is the plateau in asset values, and maybe I better get out."
Capturing the top tick is always a ticklish initiative.