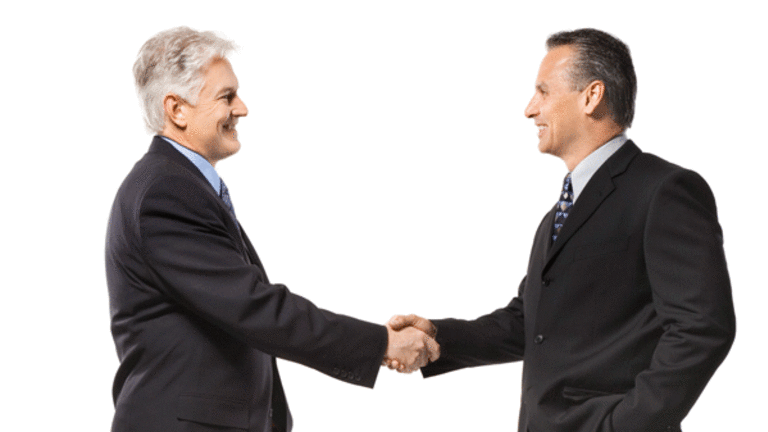 Deal Economy: Wall Street Looks Forward to Banner Year for M&A
Wall Street dealmakers say that conditions are ripe for a take-off in M&A for 2014.
NEW YORK (The Deal) -- Wall Street dealmakers say that conditions are ripe for a take-off in M&A for 2014.
Mark Brady, William Blair's global head of M&A, said at The Deal Economy 2014 in New York Thursday, while total dollar transaction in 2013 was up, that was mostly because of the mega-deals, as the number of deals was down. However, looking at his firm's pipeline, there are 119 sell-side deals on tap, compared to 81 last year for the below-$1 billion transaction values. "People are starting to think about taking advantage of market conditions," he said.
Richard Jeanneret, vice chair of transaction advisory services at Ernst & Young added that there were great fundamentals, including a lot of cash and credit, but there was still a missing confidence element.
However, Stefan Selig, executive vice chairman, global corporate and investment banking, Bank of America Merrill Lynch, said it was more a question of value. "Is it real, or is it Fed policy," he said. Selig noted that the market now is not unlike before the mega deals of 2004. "If you take out the TXUs of 2007, we're on a par," he said.
Financing for the mega-deals is also something that was a proven fact in 2013. "We were surprised at the institutional appetite for the Verizon Wireless $130 billion deal," he said -- BofA was involved in that financing. "The concern that you couldn't finance is now off the table," at least in strategic transactions, Selig said.
To the issue of increased shareholder activism, Tagar Olson, KKR's head of financial services noted that the activists at times provided opportunity for private equity to do deals. "We can go in and act as a partner to the board to deal with some of the issues," he said.
Written by Paula Schaap.