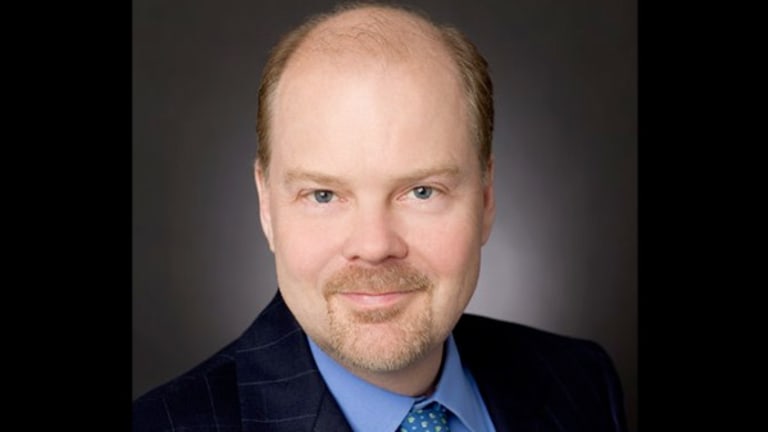 Daniel Plants' Voce Fund Returns 5% as Other Activist Investors Struggle
The insurgent Voce fund beat out bigger managers and, according to a letter, the 'final curtain has yet to fall' on some 2015 campaigns, including one that could escalate quickly.
Daniel Plants' activist fund Voce Capital Management appreciated 5.2% in 2015, beating out the S&P 500 (SPY) - Get SPDR S&P 500 ETF Trust Report and Russell 2000 (IWM) - Get iShares Russell 2000 ETF Report and a whole host of much larger activist investors.
And while the overall returns aren't stellar, the results, described in a Voce letter to investors obtained by The Deal, come in an environment where many of the largest and best-known activist fund managers including Pershing Square Capital Management'sBill Ackman and Third Point's Dan Loeb had off years while others, like insurgent Orange Capital's Daniel Lewis, closed up shop altogether. (Pershing's 2015 performance was a negative 20.5%, net of all fees, while Third Point was down 1.4% for the year).
Voce has engaged in a number of activist campaigns during its five-year existence, growing from less than $10 million in assets in 2011 to more than $100 million in 2015. According to Voce's letter, the fund made money both with long and short positions in 2015 as well as with active and passive investments -- though the fund was "far more profitable" in 2015 on the passive side.
However, activism has driven returns over the longer term. Voce, based in San Francisco, has had a net return of 10.3% over five years, with 8.4% returns in 2014 and a blockbuster 32% return year in 2013 on the heels of its activist investments in Obagi Medical Products and Solta Medical. Both companies sold to Valeant Pharmaceuticals (VRX) for significant premiums, helping to drive returns.
For 2016, Plants left open the possibility that he could ratchet up his activist campaigns at existing insurgent situations by noting that "a number of activist investments initiated in 2015 remain ongoing and therefore their final curtain has yet to fall." One of those could ramp up into high gear imminently.
Throughout the year, Voce had a total of 23 long investments, eight of which were new in 2015, as well as 13 short investments, three of which were new, according to the letter. However, the fund ended 2015 with 12 long positions, according to securities filings.
One of Plants' most active campaigns in 2015 involved Investment Technology (ITG) , a research broker firm that struck a settlement with Voce and partner Philadelphia Financial in April to install a dissident director candidate, former E*Trade Financial (ETFC) - Get E*TRADE Financial Corporation Report president Jarret Lilien, to its board. The company also agreed to begin a search to appoint a second director who would be identified with the investor group's input.
In August, ITG agreed to settle Securities and Exchange Commission charges that it operated a secret trading desk and misused confidential trading information.
The company's CEO and general counsel were terminated and the activists' nominee, Lilien, became interim chief executive. By November, ITG had followed through on one of the activists' demands by selling its sell-side energy research business for $121 million. Throughout all the reshuffling, ITG did not seek the activists' input to find a mutually agreed-upon board candidate by a Feb. 12 deadline as required by the April settlement. That suggests Voce and Philadelphia Financial might seek to launch a director election contest by a March 13 deadline to nominate directors for ITG's 2016 annual meeting.
Despite the upheaval, Voce's letter to investors notes that ITG was the "fourth-largest contributor" to its performance with an internal rate of return through the end of 2015 of 46%. 
A proxy battle could be more imminent at Air Methods (AIRM) . In September, Voce reported a 4.9% stake in the U.S. provider of emergency medical air transportation and launched a campaign urging it to hire a financial adviser to explore a sale or privatization of the business. Air Methods CEO Aaron Todd followed that up with an almost hidden announcement in November that it was working with Goldman Sachs and Bank of America to assess the best options for shareholders.
According to Voce's letter, the investment produced an internal rate of return of 22% by year-end. The market reaction to the strategic review announcement suggests that Air Methods may not be serious about selling itself. It's very possible Voce could escalate its campaign by launching a proxy fight by a Saturday deadline to nominate candidates to Air Method's board for the 2016 annual meeting.
Proving that you can lose the battle but win the war, Voce lost a proxy fight in 2014 to elect a dissident slate of three directors to ConMed's (CNMD) - Get CONMED Corporation Report board but ended up with a 32% IRR over the life of the fund's investment in the surgical device and medical equipment maker, according to the letter.
Nevertheless, the Utica, N.Y.-based company had substantially remade itself under pressure from Voce, with four directors including the chairman and CEO leaving the company in advance of the fight. Voce gradually sold ConMed in 2015 and exited its investment in the company in June, the letter noted.
In addition, Plants is on the board of both Destination Maternity (DEST) - Get Destination Maternity Corporation Report -- whose stock fell 45% in 2015 -- and Cutera (CUTR) - Get Cutera, Inc. Report , which appreciated 20% over the same period.
Since obtaining board seats, Plants has hiked his stake in both companies and has not sold any shares. "Directors of publicly traded companies can buy or sell shares during open trading periods," Plant said. "We don't believe independent directors of publicly traded companies should be selling stock."
Don't expect Voce to depart from activism anytime soon. Plants concludes his letter with a note saying enough time has passed that "we have proven at least to our own satisfaction that the model we envisioned works as intended."
Look for more activism to come.