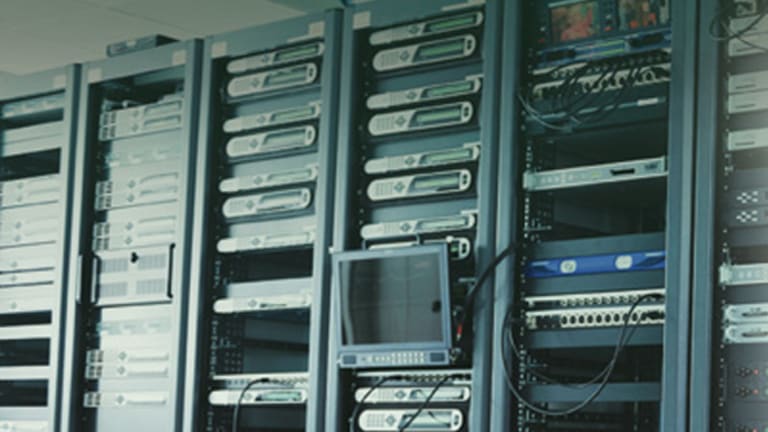 Danaher's $2.6 Billion Asset Sale Just Caught the DOJ's Eye
Buyer NetScout contends the target's network monitoring products are complimentary to its own.
Network monitoring provider NetScout Systems Inc. (NTCT) - Get NetScout Systems, Inc. Report will have to contend with a Department of Justice investigation of the company's $2.6 billion plan to buy the communications business of Danaher Corp. (DHR) - Get Danaher Corporation Report .
While there are many competitors in the overall market for network security, the DOJ, which issued a second request for information regarding the transaction on December 24, is likely looking at one of the sub-markets in which NetScout and Danaher compete.
A likely space is the market for telecommunications service providers, where according to NetScout's most recent 10-K filed with the Securities and Exchange Commission, the company's primary large competitors are Tektronix, a division of Danaher, and JDS Uniphase Corp. (JDSU) . There are also a number of smaller private companies and new market entrants serving that segment.
In NetScout's other primary market, enterprise, the larger competitors include Computer Associates Inc. and Riverbed Technology Inc. (RVBD) . Also, large enterprise management vendors, such as IBM Corp. (IBM) - Get International Business Machines (IBM) Report , Hewlett-Packard Co. (HPQ) - Get HP Inc. (HPQ) Report , and EMC Corp. (EMC) that currently offer generalized performance management solutions could provide enhanced solutions like NetScout's in the future.
NetScout is acquiring three lines from Danaher. There's Tektronix, which specializes in test, measurement and monitoring. Then there's Fluke Networks, which focuses on network management and monitoring. And finally there's Arbor Networks, which is aimed at network security and built its reputation around denial of service mitigation. Danaher has been criticized for failing to better meld the three operations, which have some overlapping services, into a cohesive unit.
According to March 2014 analysis of the market by Gartner Inc., the network performance monitoring and diagnostic market is around $1 billion annually and is growing fast. Gartner considered JDSU, Riverbed and Danaher's Fluke as the leaders in the market with NetScout as a close challenger but one that has failed to expand much beyond its network management heritage. Acquiring Fluke and Danaher's other communications operations would go a long way in addressing that dilemma, in Gartner's view.
But the company appears to have contemplated that it might be forced to sell off some operations in order to secure antitrust approval. The merger agreement obligates NetScout to accept antitrust divestitures as long as the assets covered do not in the aggregate account for more than 10% of the merged company's gross revenues.
Jonah Kowall, a Gartner analyst, told The Deal in an e-mail exchange that there is plenty of competition even in the service provider market and in his view divestitures should not be necessary.
"The legacy carrier market is where JDSU and Tektronix compete [with NetScout], but it's a declining and largely less relevant market segment," he said. "They have other competitors within the sub-segments of that space, but no large companies."
In the Oct. 13 conference call announcing the merger, NetScout co-founder and CEO Anil K. Singhal conceded that at first glance there may appear to be overlap between his company's customers and Danaher's. But "in places where [customers] are buying both products, they are buying for very two different reasons," he said. For instance: "Our product is mostly bought for monitoring, and Tektronix product is mostly bought for troubleshooting. So, I think that's going to continue to be the case, and customer will get more than one plus one for the price of two."
NetScout and Danaher each filed the merger notifications with U.S. antitrust officials on October 24. The application was withdrawn on November 24 and refiled on November 26 to provide the antitrust agencies more time to review the transaction without issuing a second request. The DOJ request came anyway on Dec. 24. Despite the extended investigation, the companies said the deal remains on schedule to close in the summer of 2015.
Read more from
: