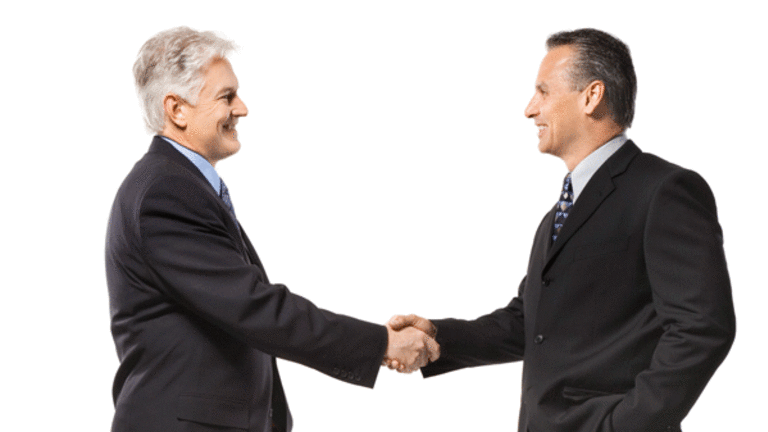 CVC Capital Partners Takes Slice Of Avast
Private equity firm buys minority stake in a deal which assigns an enterprise value of $1 billion to the Czech antivirus software maker.
NEW YORK (The Deal) -- CVC Capital Partners said Wednesday it will make a "major" investment in Avast Software through a deal which assigns an enterprise value of $1 billion to the antivirus specialist.
The London buyout firm will joint Summit Partners and Avast founders Eduard Kucera and Pavel Baudia as a shareholder, buying existing stock in the company.
A source said the investment gives CVC a significant minority holding. The buyout firm wants to increase Avast's penetration in English-speaking markets and offer more products to its 200 million users. Avast's products include security, privacy and identity-protection software as well as the GrimeFight "optimization" product to help PCs run more efficiently.
Prague-based Avast has operations in Redwood City, Calif. Founded in 1988, the company operates a "freemium" pricing strategy, whereby basic services are provided for free to lure in customers. Summit Partners invested in the company in 2010, paying $100 million for a minority stake.
CVC's telecom, media and technology head Lorne Somerville and TMT Managing Director Siddharth Patel oversaw the investment for the British firm. In a statement they said they "firmly believe in its ability to offer more and more to its 200 million users, driven by the philosophy that its free products should be better than the paid products offered by others."
Other software companies in CVC's portfolio include business process outsourcing company SPi Global Holdings, of the Philippines, and Dutch human resources and payrolls systems maker Raet.
CVC declined to disclose deal terms, and Summit representatives couldn't immediately be reached for comment. A recent Wall Street Journal report suggested the Boston firm and at least one of the founders were planning to sell part of their holdings to CVC.
Jefferies International advised CVC, whose legal advice came from Clifford Chance. Credit Suisse Group, UBS (UBS) - Get UBS Group AG Report and Jefferies have committed debt funding for the acquisition, including facilities for potential bolt-on purchases.
White & Case advised on the financing for both CVC and Avast and provided Avast's legal advice.